News & Events
A politically charged launch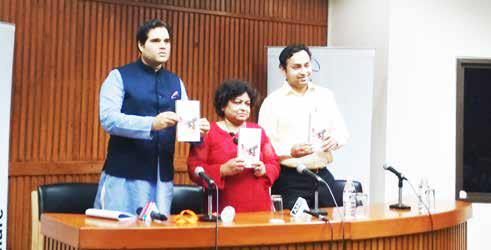 The book In Search of Ram Rajya: A Journey Through UP Politics by Manjula Lal was launched in the presence of chief guest Feroze Varun Gandhi, BJP MP from Sultanpur, Uttar Pradesh. The author, while interacting with the audience refused to term BJP's electoral conquest of UP as a Hindutva wave. According to her, this was a mandate by the aspiring youths of Uttar Pradesh who were highly disappointed by Read More..
A book fair in Tamil Nadu
The National Book Trust (NBT), which is an autonomous body by the government of India to promote books and develop reading habits across the country, in pursuance of its commitments, is organising the Tiruvannamalai Book Fair at Ishanya Grounds, Tiruvannamalai, Tamil Nadu in collaboration with the District Administration of the region.
GBO hosts contest for children's illustrators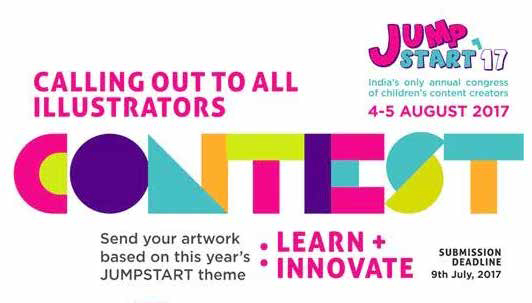 The German Book Office New Delhi hosted an illustrator's contest for JUMPSTART 2017, India's sole annual congress of children's content creation. The artists were required to send their entries based on this year's Jumpstart theme, which was Learn and Innovate.
The three shortlisted artists got an opportunity to live-doodle on Day 1 of JUMPSTART before the audience from the industry. Read More..
Big Award for French translations announced
Institut français India has announced the launch of the very first Romain Rolland Book Prize, an award for the best translation of a French title in India. Translations into all Indian languages (including English) are being considered for any literary fiction title published between 1st January 2015 and 31st March 2017. The jury composed to shortlist the entries include Namita Gokhale, author, founder and co-director of ZEE Jaipur Literature Festival; Annie Montaut, Professor of Hindi at INALCO (Paris); Michèle Albaret- Maatsch, literary translator Renuka George, literary translator; and Chinmoy Guha, Professor, University of Calcutta and literary translator.
For regional languages, consultants will join in to assess the quality of the translation. The jury will be chaired by the Embassy of France in India. The awardee will be announced at Zee Jaipur Literature Festival 2018 / Jaipur BookMark 2018. The publisher and the translator of the winning translation would also win a curated trip to Paris Book Fair in March 2018.
Unearthing deep, uncomfortable secrets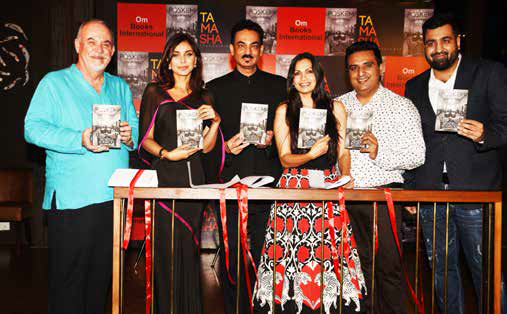 Om Books International along with Tamasha, Mumbai celebrated the launch of Poskem: Goans in the Shadows by Wendell Rodricks recently. The book, dubbed as Goa's bestkept secret, was launched by Chief Guest Lisa Ray.
'With Poskem, Wendell invokes the shadowy history of a Goan tradition through a kaleidoscopic narrative which marries magic realism with culinary description,' said Ray at Read More..
Library for and by the masses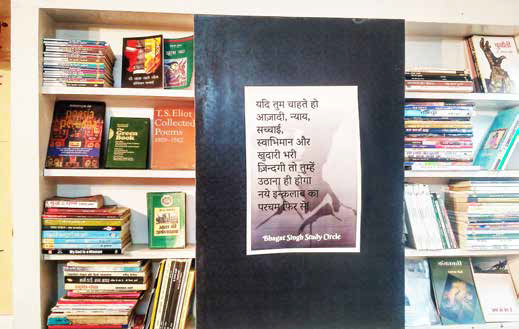 People's Libraria organised a discussion on the 'Importance of books in the contemporary era' in Agra recently. The discussion ranged from the importance of books in one's life to the declining trends in reading habit in our society, the changing mediums and what must be done to promote reading habit and library culture in our society.
This library was first started during '80s in Agra which has Read More..
Urvashi Butalia wins Goethe award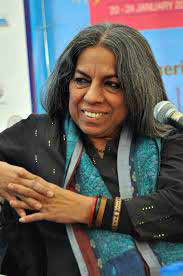 Once a year, the Goethe-Institute awards the Goethe Medal, an official distinction from the German Federal Republic. This medal honors individuals who have displayed exceptional competence of the German language as well as in international cultural exchange. This year, three women are being distinguished with the award: Lebanese author, Emily Nasrallah; Russian journalist, translator and historian, Dr. Irina Lasarewna Scherbakowa; and Urvashi Butalia, who is from India.
Urvashi Butalia is a writer and publisher. She lives in New Delhi, where she's taught at the university there for over twenty years. In 1984, she cofounded India's first feminist publishing house, Kali for Women. Today she runs Zubaan Books, one of the most ambitious publishing houses in India, which focuses on the social sciences, especially feminist issues. She is particularly engaged with marginalised social groups. ..Read More..
Want to transcribe rare manuscripts in your lunch break?s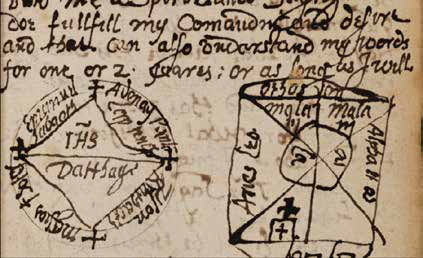 Joseph Peterson is a software engineer by day and rare manuscript enthusiast by night. Peterson is the founder of Esoteric Archives, a website he built 20 years ago that publishes transcripts, translations and other information about rare historical texts. He's also one of the virtual volunteers helping Chicago's Newberry Library transcribe and translate a series of rare religious manuscripts written between the 15th and 19th centuries. ..Read More..