News & Events
Ransomware attacks Indian publisher
The WannaCry ransomware cyber attack spread like a wildfire in the past few months, paralysing computer systems across the world. Delhi saw its first such attack in August when one of the leading publishers in Delhi, Rachna Sagar Pvt Ltd, an educational publisher was locked out of about 200 computers. The ransomware was first noticed on 9 August when employees were unable to log into their user accounts. The matter was then reported to the IT department who discovered that the systems had fallen prey to the ransomware..... Read More..
The Facebook war that wants to spill into the courts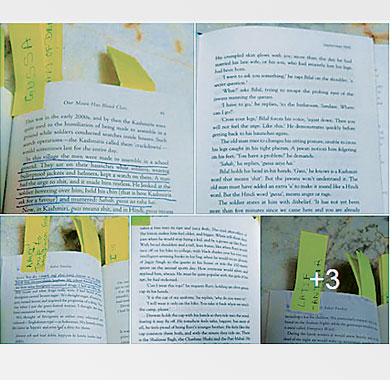 The book India Transformed: 25 years of India's Economic Reforms was launched on 5 August at the historic Nehru Memorial Museum and Library by Former Prime Minister Manmohan Singh and Finance Minister Arun Jaitley. The book has been edited by Former Deputy Governor RBI Rakesh Mohan. Arun Jaitley credited Manmohan Singh for carrying out economic reforms in 1991 as he said, 'The word growth was hardly a part of our lives.'
... Read More..
YES BANK Natural Capital Award for Niyogi's author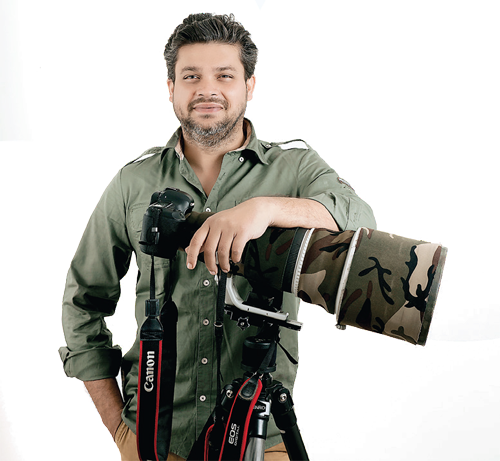 Author of Niyogi's upcoming title, A Decade With Tigers: Supremacy, Solitude, Stripes recently won the YES BANK Natural Capital Awards 2017: Pixel Perfect.
The award was for a photograph included in the title to be released in the month of October (2017).
A Decade with Tigers is a unique tribute to the 'brand ambassadors' of Indian Wildlife–Tigers. The volume chronicles legendary tigers (both females and male tigers) of the past decade, as well as their tales of survival, complemented by exquisite images ....Read More..
देवनागरी लिपि आन्दोलन पर एक पुस्तक का विमोचन
16 सित६अम्बेर साहित्य अकादमी से सह प्रकाशित पुस्तक देवनागरी लिपि आन्दोलन का इतिहास जिसके लेखक ले रामनिरंजन परिमलेंदु साहित्य अकादमी सभागार में विमोचन हुआ | उल्लेखनीय है की साहित्य अकादमी 14 सितम्बर से 21 सितम्बर के बीच हिंदी सप्ताह आयोजित कर रहा है | पुस्तक का वोमोचन भारतीय समाज विज्ञानं अनुसन्धान परिषद के अध्यक्ष डॉक्टर बी बी कुमार ने किआ|श्री परिमलेंदु ने देवनागरी की प्रासंगिकता पर बल दिया और यह भी कहा कि इस लिपि में राष्ट्रीय लिपि के रूप में परिवर्तित होने की सम्भावना है |मुख्य अतिथि डॉक्टर कुमार ने अपने देवनागरी के जुडाव के बारे में श्रोताओं को बताया |दक्षिण पूर्व एशिया के भी कई शिलालेख ब्राह्मी में लिखे गये है|
Salman Rushdie's 13th potboiler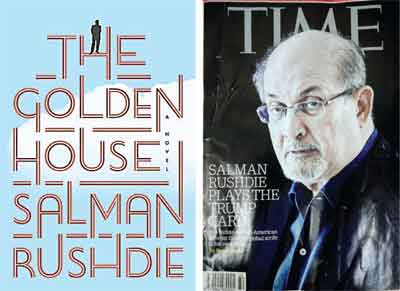 Salman Rushdie's new novel, The Golden House, tells the story of a wealthy family from Mumbai desperately seeking to forget the tragedy of 26/11 as they try to reinvent themselves in New York City.
'The Goldens have fetched up in Greenwich Village just as Barack Obama is taking the reins of presidency, and the novel runs until his successor – here presented simply as the Joker, or a "giant victorious green-haired cartoon king and his billion-dollar movie franchise"..Read More..
Man Booker shortlist
Paul Auster had not written a novel for seven years, and then he wrote one that came in at nearly 900 pages. Three of the other writers shortlisted for this year's Man Booker prize had never written one before – although to regard master fabulist George Saunders as a debutant is something of a cheat. The other two – Emily Fridlund and Fiona Mozley – we can certainly allow, as well as noting that their novels.... Read More..
Book Link will miss you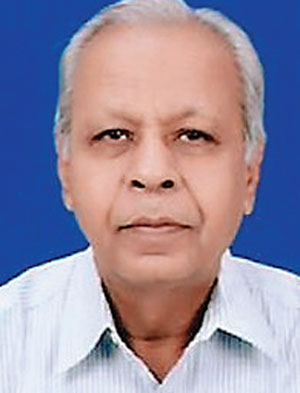 Our beloved Mr Sinha is no more. He passed away on 13 August 2017. Besides being a conscientious reviewer of books for our newspaper, Sinha Saab served as an unofficial friend and philosopher, musing on the state of the world over cups of tepid tea. So newspaperish, it made us feel. Our author for the book Kautilya, Professor of Economics at University of Massachusetts for twenty two years and now Professor Emeritus of Economics, Balbir Sihag was a close friend. He wrote to us:
My first meeting with Bhoopendra was in July of 1967 at Jubilee Hall hostel of Delhi University. He was working at the Institute of Economic Growth and I was a Law student. We used to meet at the Dining hall and the Common Room and have discussions on various issues. We clicked and became friends within a very short period of time and it strengthened as we both were selected in Indian Economic Service and then travelled ....Read More..