Education
Government is no solution, government is the problem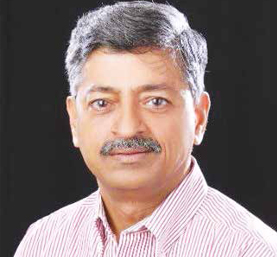 Sesh Seshadri
Publishing Consultant
The Supreme Court in early December 2017 said it was impossible to introduce a common syllabus for all schools across the country and dismissed a petition seeking implementation of
one nation and one education board policy
. This is a classic case wherein the judicial ruling helps an idea that seem to be 'in the name of diversity' helping a lax education system.
There is a Council of Boards of School Education in India (COBSE) since 1979. The aim of COBSE is setting and maintenance of educational standards, curriculum planning, preparation of curriculum materials, reforms in education and others. Their website claims a 60-member board/council.
Almost every State has an established SCERT/DSERT which pretty much has the same aim as the COBSE. Over the past few decades, the States have enjoyed an easy dominance over their central/federal counterpart.
Subsequent years' conservative think-tanks continue to formulate sweeping proposals. For many years, conservatives and the respective State establishment set the intellectual agenda not far from the Left. Institutions are struggling to adjust. Education policy-makers' actual influence on policy seems negligible and its members have conflicting views of the national agenda. It is widely seen as a blue print for the administration and not for the schools and its pupils. Some of the most prominent educationists have voiced their opinion one time or the other.
Could the government revisit or roll back on some of their proposed policy changes? To cite a few examples, the National Curriculum Framework, NCERT/CBSE combined push for common content.
If the SC has found that it is impossible to introduce common syllabus, we can appeal to them that we cannot have common content as well. India has a lot of talent and I think we have been pretty good talent spotters. This is not idle boasting. Now is the time, schools and educational bodies can do a little more in engaging with the government/s to help bring the change. We should ensure that we shape the policy. This will result in gearing up tomorrow's leaders to think and act globally. Everything moves faster now, and the pace is exciting.
There is considerable value in learning from diverse global perspectives and experiences, to quote from a Senior Director of Admissions and Marketing, Cornell University.
To get to a healthier education system we need to first remove all the obstacles.
Who is going to have a good year? Remember there are winners and losers.
State of India's publishing industry 2017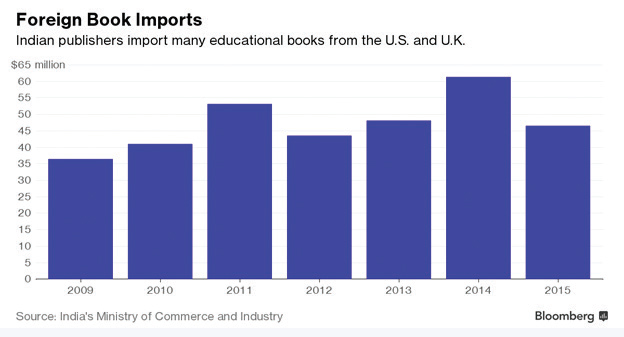 A mid-year assessment from Bloomberg tells us in what direction India's publishing industry is moving.
Controversial politicians. Celebrity cricket players. Spiritual gurus. India's publishing industry, like the country's broader economic story, has a lot to work with. So it's perhaps no surprise India's GDP growth of 7.1 percent—the fastest among major economies—is fueling a boom in book sales. Indian publishing successes, in return, can help provide insights into the country's growth and consumer confidence. It is a land where the travails of a saucy, soon-to-bemarried Goldman Sachs Group Inc banker—in Chetan Bhagat's fictional One Indian Girl—is a runaway best-seller.
Led by educational books, the sector is set to grow at an average compound annual growth rate of 19.3 per cent until 2020. That compares to compounded growth of less than 2 per cent for global book publishing over the next five years, according to PwC. But there are also a number of other reasons. The rise of Indian e-commerce companies has increased distribution channels. Literacy is on the rise. And the government has tried to lower school dropout rates. Of course, it wouldn't be India without a regulatory surprise. India's Central Board of Secondary Education, after parent complaints about expensive privately-published textbooks, ordered schools to sell only government-published books—a move that could dent booming textbook sales.
And then came the GST
Even though there is no tax on books, the prices of most books have increased 10-20% because of increased tax on printing and related things. Ever since the Goods & Services Tax has been launched in India, one of the major industries to get affected by GST is the books, brochures, newspapers publishing industry.
GST rates for Printing Services and Items (books) NIL GST rate: The following items/services have been exempt from GST:
Printed books, Braille books, Newspapers, periodicals and journals (including those containing advertisements), Children's drawing, colouring and picture books, wall maps, atlas, globes, printed maps and other similar charts, stamp papers (juridical/non-juridical), court stamps sold by the Government authorized vendors, rupee notes issued by the RBI, Postal items like postcard, envelope, etc., and chequebooks.
5% GST Rate items/ services
Printed material like brochures and leaflets (single sheet or multi sheet) 12% GST Rate publishing material/services Printed music or manuscript, commercial plans/drawings for engineering, architecture, industrial and other purposes (originally drawn by hands), carbon copies, handwritten material, photographic reproductions, etc., unused postage, revenue stamps and similar items, banknotes, stamp-impressed paper, bond certificates, share certificates, cheque forms and title documents, any kind of printed calendars, transfer documents (decalcomanias), printed greeting cards, printed postcards, personal message cards or invitations (blank or illustrated, with or without envelopes), and all other printed materials, including printed photographs, pictures, any commercial or trade advertising printed matter, posters, catalogues, designs, pictures and similar items.
One negative thing is that the publishers are not allowed to claim input credit on books since there is no tax on books, and they cannot claim the tax they paid on input services like printing and binding, and therefore, they are forced to increase the rates of books. 'Books are not taxable under GST, but we are at a disadvantage as we lose out on input tax credit. Prices of books will increase by 15 per cent to 20 per cent', Taxmann Director Amit Bhargava, has recently said.
'We believe that MRP of books could go up by 12-15 per cent as costs of publishers have gone up under the GST regime', Subash Goel, Treasurer, Publishers' association in India adds.
One of the biggest challenges is the 12 per cent GST on author royalties, which is levied through reverse charge mechanism from publishers and no ITC is being paid on it. In turn, the publishers are charging the tax from their authors.'While the wellknown authors would be able to convince the publishers to absorb the GST on royalty, the lesser known and new writers would be squeezed. The larger problem, however, is that the publishers operate on about 5% margins and that they are facing the squeeze', Ravi Subramanian, author of the bestseller If God Was a Banker, has opined.
There is also a GST on printing paper, and the government is not offering any input credit on sales tax (and/or excise duty) paid by publishers on their transition stocks. It has further increased the loss for publishing houses.
2017 year of renaissance in the publishing industry!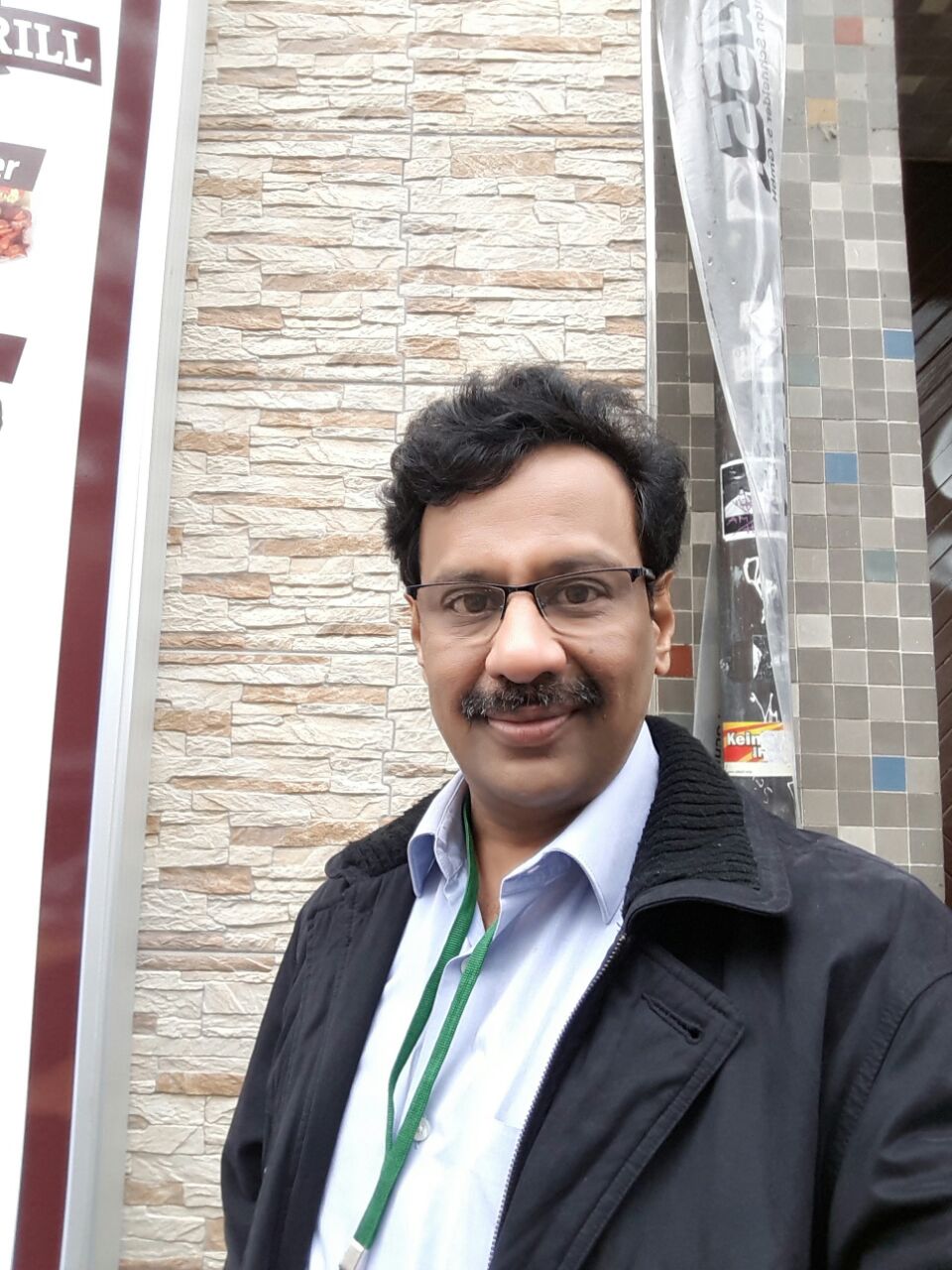 Gopalakrishnan Olivannan
Treasurer, Book Sellers and publishers Association of South India and CEO, Emerald Publishers
Drastic production cost reduction in Print on Demand using electro-plating technology has helped publishers regain lost ground. The difference in unit price of a book produced through this technology and the conventional offset is not very wide.
Growth in sales through online stores is increasing and this definitely helps publishers to sell their books at competitive prices. Compared to the traditional supply chain, where trade discount is as high as 60%, at the online stores, it hovers around 45%. Most importantly, in online stores, it is cash and carry and the publisher gets his sales money in a week. In the real world, it is highly unpredictable as to when the distributor will actually pay the book seller. All these put together offsets the additional 15% the publisher shells out in producing short print runs. More so, the risk of huge investments in printing 500-1000 copies and the high warehouse costs in storing books is eliminated. The big trouble of saving books from termites and silverfish is ruled out.
Publishers can increase their portfolio with a wide variety of subjects and increased number of authors. The Year 2017 saw the emergence of very many new authors. Social media has provided a perfect platform for publishers and writers to interact and engage with potential readers. When conventional popular writers struggle to sell 1,000 copies of their books, the fairly new writers are able to sell easily 3,000 to 5,000 copies... thanks to social media.
Writing is increasingly becoming a popular passion for many today as they want to cut above the rest in the competitive world..
This is evident from the fact that there is an increasing number of self-publishing authors in recent times. With change in technology, the conventional publishers can lure them into their fold.
An astute publisher would know how to make use of the various available digital platforms and reach out to customers.
Marketing beyond picturesque cover and catchy blurb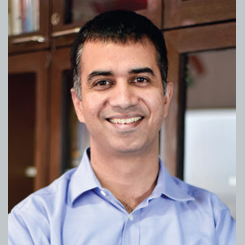 Vikesh Dhyani
Co-founder & Director of OakBridge Publishing with two decades of Publishing and Information Solutions Industry experience in leading sales, marketing and innovation functions.
I was recently invited for a panel discussion on marketing by FICCI during PubliCon 2017. Keeping a larger audience in mind, I try today to explain the changing roles of marketers in the academic and professional publishing space but I am sure that similar thoughts can also be applied by marketers operating in other categories of books like children, trade and fiction et al with some improvisation.
Ages ago, Marketing in Publishing was largely viewed as an awareness and promotion function, often managed by a single person or two who would coordinate with external designers and vendors to get the product creatives designed and printed. Fast track to 2017 and voila - you have a modern marketer who thinks big, thinks strategically and leverages technology with smart content to not only educate and delight his customers but also to turn them into his/ her brand advocates.
As Publishers have started reinventing their business models and proposition, Marketing too has undergone a significant transformation from a transactional and conventional printbased promotion approach to a more strategic and modern technology driven approach. Marketers today have access to much better and measurable tools and techniques that can help them reach their customers directly, and engage and influence them better
. This direct access to customers holds tremendous power and benefit in a market where historically distribution supply chain bottlenecks and lack of sufficient endusers' content consumption data have posed significant challenges for the publishers in the past. Marketing today is a full-fledged and independent function in most publishing companies and has come of age from being viewed as a passive support function to a more active demand and revenue generating function.
Few key questions that a modern marketer needs to address today to succeed in his/her role are:
* What is the big need that our company and products are going to fulfil or the big problem that our products are going to solve? Do you understand the needs and aspirations of your customers well enough? Can you spot opportunities in problems?
* How big and pervasive that need or problem is? Can you assess the size of an opportunity that emerges from a common or extensive problem?
* Would customers be willing to pay a price to fulfil their need or solve their problem? Do you understand the intensity of pain or problem and the price that customers would be willing to pay you?
* What's your unique or distinct value proposition? How are your customers' needs being met with presently and do you have a strong enough proposition to make them switch over to your product or solution? What's your wow factor? How do you deliver an outstanding customer experience?
* What are the trends and patterns in my industry, and the industries that my products and solutions cater to that can be converted into opportunities? Can you see or draw patterns out of seemingly unconnected data and information to identify the opportunities that could be addressed through your existing or new products and solutions.
*How do your demonstrate a strong measurable return on your marketing investments? How do you create platforms, build networks and implement tools and techniques that help increase your sales and accelerate your customer acquisition rate? How do you create a more favourable environment for your sales people to sell more, sell fast and sell profitably?
* What's your big picture story? What's the larger purpose of your organization? What should you do to grow the size of your addressable market apart from winning more share from your competitors? How do you make a positive and lasting impact on your customers and society?
Answering these questions successfully would help a marketer get clarity, build consensus and positively influence the larger business strategy thereby making a robust impact both within the organization and in the marketplace.
Teacher Training in India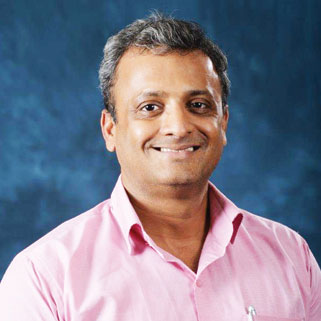 Vishal Gupta
Associate Professor at The University of Alabama. An avid-reader, he is also an accomplished researcher and teacher.
T
here is no dearth of stupid ideas! This is especially true of administrators who try to micro-manage when they are in leadership positions. Here is a recent idea that may have been well-intentioned, but ranks among the most idiotic when formulated and implemented: The National Council for Teacher Education in India is setting up a central portal where teachers and those who train teachers will be required to 'log everything they do – the material they use, tests, readings'. India has about 15,000 teacher training colleges that graduate about 900,000 teachers every year (which translates into a total of several millions of active teachers at any given time in the country). All these teachers will now be expected to upload their materials into a national database, but it is not clear to what effect.
There is no doubt that India's teacher training system is broken. It has largely failed at preparing people to become good teachers. The system is good at producing a large quantity of teachers, but poor at ensuring that the teachers it graduates meet even basic quality standards. The problem is compounded by school and college administrators who treat teachers as labour, investing little to no resources for developing teachers' content knowledge and soft skills. As a result, a very large proportion of India's teachers fail to achieve their true potential, are unable to bring about a positive change in their students' lives, and ultimately end up being the kind of teachers they used to dislike (or even hate) when they were students.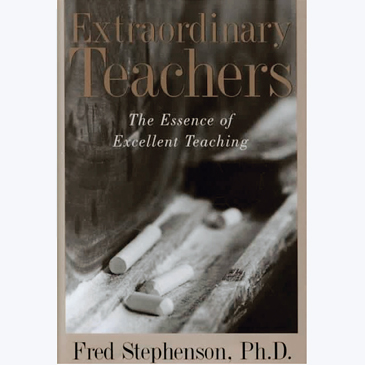 In recent years, I have had the chance to visit with teachers at several college campuses in India. I have used these opportunities to emphasise what may be the single most important attribute of a good teacher: passion. A passionate teacher is one who loves what s/he teaches and enjoys helping students learn the material. Passion is the reason some teachers see their job as a calling, as opposed to those who merely consider it a way to earn their livelihood. Passionate teachers invest time and effort in advance to prepare for their teaching, try to make the class engaging and illuminating, and go beyond what the students need to know for scoring on the exam. In other words, passionate teachers do not teach to the exam, but seek to encourage students to become interested in the course. Research has shown that, at almost all levels of education, from primary to doctorate, the passion a teacher has for his or her topic is the strongest predictor of students' interest in the topic. I am the first to admit that there is no one way to be a good teacher. Fred Stephenson's book, Extraordinary Teachers, presents insights from many award-winning college teachers about what makes them good at teaching. To my knowledge, no such book exists about teaching in India. Perhaps even more alarmingly, few teachers in India actually make the time to read books (or even articles) about good teaching. It is hard to become a good teacher if we do not invest time in staying abreast of what good teachers do, the challenges they face, and how they overcome those difficulties. To be honest, I struggled with convincing Indian teachers about the importance of passion. A large part of the problem, I believe, was that most teachers had never been asked to think about passion as an attribute that could help them become better at their jobs. Passion is not something you can help the teachers find in an hour-long session (or two). If the NCTE, and its Chairperson Santhosh Mathew, is serious about strengthening India's teacher training programs, they should start by focusing on how to help teachers find and develop their passion. And, of course, all teacher training programmes should encourage teachers to read books about good teaching, so that they can see how those who came before them found their passion for teaching. India is the country of Chanakya, who saw teachers as 'architects of society'. Much work needs to be done to bring Indian teachers back to their central place in society.