Education
Tech in the classroom What is the truth?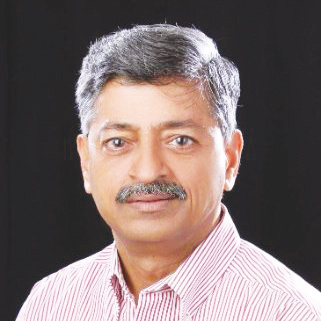 Sesh Seshadri
Publishing Consultant
The Game Changers have Arrived was on the cover of the official guide to the BETT 2017 show (formerly known as the British Educational Training and Technology show), held in London recently. This is an annual event. My visit was primarily to immerse myself in the experience, walk the halls in order to learn; touch and feel the range of digital solutions for Primary and Secondary schools, colleges and universities. BETT brings together people, ideas, practices and technologies to enable educators to become game changers in this age of overnight technology upheaval and proliferation. There were many seminars, product display and demos. BETT showcased the state of education technology around the world. The adoption or likely adoption of emerging education technology was loud and clear. What are the cuttingedge innovations and what is being debated in the halls of technology practitioners in the education space? This is relevant because there is a lot of push in India under the slogan, Digital India.
Classroom needs
There were too many digital solutions companies providing easy, engaging and effective learning solutions. The solutions are: School Management Systems, Assessment, Career Assessment Programme, and Personalised learning through tablet/app, Study abroad services and SAT Prep. Not surprisingly, every company promised 360 degree solutions for in-school and after-school learning.
Digital payment gateways
Cashless online payments exclusively for schools and families has emerged as a gamechanging product. Using this window, payments are made for school meals, trips, music, swimming classes, uniform, books, exam fees and many other expenses. India should look at this technology closely. This will record every single payment the school collects and will bring transparency to the system. Great technology to bring an end to capitation fee, donations and other fraudulent fees.
STEM to STEAM
For some, these may be new terminologies. The concept of STEM - Science, Technology, Engineering and Mathematics, has been fairly prevalent for a few years now. Recently Art + Design have been identified as emerging faculties. With the addition of Art + Design STEM has transformed into STEAM.
Emerging
There is a clear emergence and proliferation of technologies like Robotics, Augmented Reality (AR) and Virtual Reality (VR). Their applications are not completely clear in the education space although they will have their heyday to make a paradigm-shifting impact as well, soon.
Ann Mroz, Digital Publishing Director & Editor at tes writes:
Any decision of educational technology in the classroom is always greeted in one of two ways: excited evangelism or outright hostility. What unites both arguments, however, is a total lack of evidence of its long-term effects and plenty of emotion.
Should we look at technology for technology's sake?
If teachers are the influencers of a child's education, let them have access to best content in the form they like to have them.
The question is, is the technology galloping forward exponentially?
How far will it help Indian students, school and colleges?
An ode to our so Indian ingenuity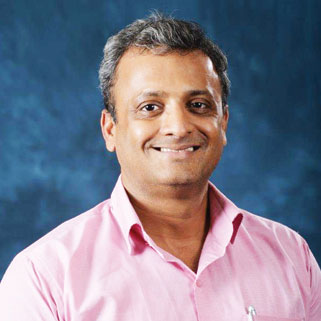 Vishal Gupta
An award-winning researcher and
teacher, he is also an avid book reader
The Collins English Language Dictionary defines 'ingenious' as 'something that is very clever, involving new ideas, methods, or equipment' (yep! Some of us still look up meanings of words in oldfashioned paper dictionaries). I recently read a book, America the Ingenious: How a nation of dreamers, immigrants, and tinkerers changed the world by Kevin Baker. The thesis of the book is that American ingenuity has helped convert half-baked ideas from around the globe into 'practical, startling, often unexpectedly beautiful creations that have shaped our world'. It covers 68 entries, some of the things invented in the US (eg. the safety pin and the telephone) and others invested elsewhere but developed in the US (eg. sewing machine and the rapid underground transit system). There is also a bit of science-fiction fantasy in the book such as discussions of a possible future with flying cars and space elevators. And finally, there are also 'exaggerations' when Jazz music and Panama Canal are discussed as examples of American ingenuity in the same mould as the shipping container and the MRI machine.
The Wall Street Journal seems to have loved Baker's ode to American ingenuity, noting that 'readers will unearth one or two treasures on nearly every page as the book examines a wide range of the achievements that have made, and still make, American great again and again.' The timing of the book is fortuitous as it comes out when Americans are yearning for what many (but certainly not all) consider good ol' times and searching for ways to rejuvenate beliefs in American exceptionalism. It is no surprise then that the book applauds Alexander Hamilton, an intriguing Founding Father who lost his life in a convoluted duel with a political rival. Hamilton is arguably the most popular Founding Father in the US these days, with a hip-hop Broadway musical about him that is soldout for the next two years. Baker considers Hamilton to be the leader who 'made America a country that could make things.'
As I read Baker's book, I could not help but wonder about Indian ingenuity. Growing up in India, I always heard stories about how Indians were good at making things. Professor Jaideep Prabhu (of University of Cambridge) even co-wrote a book titled Jugaad Innovation to highlight the uniquely Indian approach to innovating with few means at hand. Yet, no matter how much I searched, I could not find a book similar to America the Ingenious about India, with vivid stories of innovative achievements Indians have made (and continue to make). It seems to me that as Indians we seldom think deeply about all the interesting things to have come out of India. On a recent United Airlines flight, I came across the recipe for a popular drink called the 'Golden Latte'—translated as haldidoodh in Hindi—but never have I seen a coffee shop in India offer it on the menu. In fact, I can bet you that many young Indian urbanites cannot even recall the last time they drank turmericmixed milk. And yet, here it was, celebrated in the in-flight magazine of a large international airlines as the latest popular fad sweeping across the US. For those who are planning a trip to the US in the near future, you can order your Golden Latte— hot or cold—at the cafeteria in the health-focused retail chain Whole Foods.
There is certainly a rich history of innovation in India. Some argue that the first plane to take flight was invented in India by Shivkar Talpade, the subject of a 2015 Hindi movie (I do hope the plane was better made than the movie). The Tiger of Mysore, Tipu Sultan, is credited with pioneering the use of rockets in warfare, using them against imperialist British forces during battle. I am sure there are hundreds of stories like these one can find, if one were to dig deeper. Perhaps, some day we will have a book on ingenious Indians to showcase Indian know-how and explain how it has (and still continues) to enrich the world in myriad ways.
India's first children's lit fest bags award at London Fair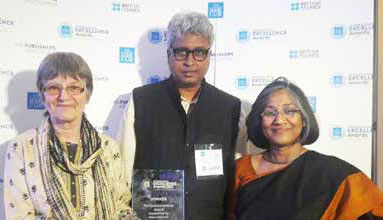 Children's literature festival Bookaroo won the International Excellence Award in the Literary Festivals category at the London Book Fair, 2017. 'It is a huge honour and we are so pleased with the recognition that children's literature has received,' Bookaroo said in a Facebook post.
Bookaroo, which was launched in 2008 and has been held in several Indian cities, invites speakers from various countries to speak to children to encourage them to read more. The festival holds puppet show sessions, story sessions under a banyan tree and has a doodle wall for children. The festival also runs an outreach programme called Bookaroo in the City through which book-related activities are conducted in schools across New Delhi.
Courtesy Scroll