Education
Online Education–concept of learning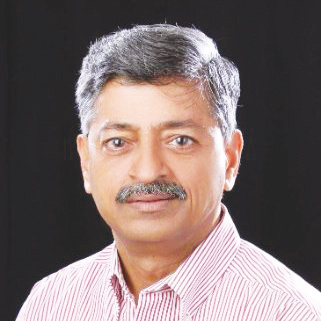 Sesh Seshadri
Publishing Consultant
Much has been written about NCERT books, CBSE and matters connected to print publishing and the impact it will deliver for Private Publishers. While these conversations are ongoing, there are some key developments taking shape under the Digital India Programme of the Government of India. SWAYAM, Skill India, Rashtriya Madhyamik Shiksha Abhiyan to name a few. Are these developments of a greater significance than NCERT books?
Is this a wakeup call for the Indian publishing industry? The disruptive innovation can come any day and in any form. I have addressed one of them. Online Education. When we discuss online education, the question asked of me is always what is the business model? The answer is YES, users are willing to pay a subscription as long as the content is adaptive, innovative and of quality. At present IT professionals in India utilise this opportunity to learn and reskill.
Publishers value their content and rightly so. The irony is that the user believes that all online should be free. This needs to be addressed. You may have read about the recent appeal made by Amazon to price all e-books at 99 cents!
The easier way to get around the cost element is to create content by collaborating with online players to enhance the value. The content should be developed with a view that individuals will have direct access via an online mechanism. This is because the consumption will evolve through use of different technologies, wearable included.
Primary, Secondary, Test Prep, Skill Development, Language skills, career counselling are the key areas that will continue to adopt this option. Online education will see immense growth opportunities due to the growth of smart phone penetration, internet access and ease of using payment gateways. The convenience, travel time to a brick and mortar school and affordability will help students to adopt online education. Formal, informal and non-formal learning – all forms can be addressed. Vocational education has immense opportunity. We are aware that parallel education is provided by tuition centres and tuition teachers. They will have to rethink the way they impart supplementary education.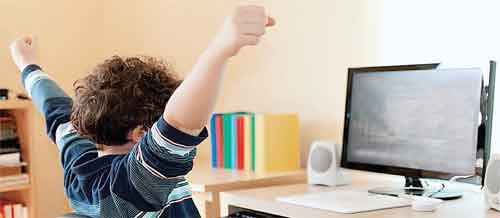 The cost of education will drop significantly when online education is adopted nationwide.
The market size :
According to a recent KPMG report states that by 2021 the size of the market will be US$ 1.96 billion with 9.6 million users. Are you ready to invest and be part of this development? Hopefully drones will stay out of education for now.
CBSE on the mat for student deaths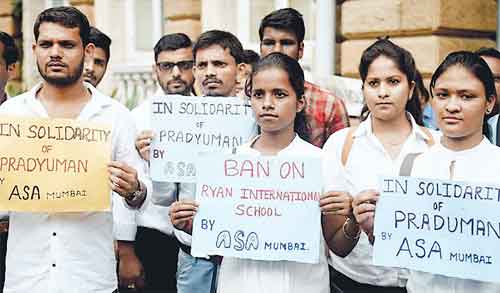 It seems, the Central Board of Secondary Education, just cannot keep out of controversy. In two years, it has had two chiefs, which is bad enough. It demonstrates how unsure the government is regarding its education system. CBSE is just an examconducting body.
New Chief :
Now Rajesh Kumar Chaturvedi, the career bureaucrat heading CBSE, who was appointed just a year ago, has been shunted out. Anita Karwal, a Gujrat cadre IAS officer, has been appointed the new Chairman of CBSE, early September. Media reports, Chaturvedi's term was a controversial one, for various reasons, for which he was in no way responsible.
Grace marks :
The government was dragged to court on account of CBSE's decision to discontinue the practice of inflating marks under the garb of moderation in the Class XII Board examination. It was a good move that did not suit the government.
Gurgaon murder :
After a 7-year-old was murdered in school on September 8, schools across country affiliated to the CBSE will have to get police verification and psychometric evaluation done for all their staff.
The Delhi government, too, issued a notice to the capital's private schools, ordering police verification of all teaching and support staff. Delhi's deputy Chief Minister Manish Sisodia told NDTV that CCTV would be made mandatory for all government and private schools.
A plea, filed by the father of the child, prompted a SC bench headed by Chief Justice Dipak Misra to seek a response from the CBSE on framing of guidelines to fix responsibility of school managements in cases of child security.
15 August :
As if a suicide on its conscience was not enough, the CBSE this 15 August asked its affiliated schools across the country to ensure that Independence day celebrations do not cause 'undue strain' to students. As officials put it, This was a right directive but it rankled the 'nationalist' brigade.
TATA to promote regional children's literature
In the wake of promoting regional languages across India, the Tata Trusts' (TT's) Parag Initiative has come up with an idea to collaborate with local publishers. They, together, will try to achieve the main objective of bringing out children's literature in several other languages other than English and Hindi, the Trust said recently in Kolkata.
The biggest problem faced during such initiatives is that people in India do not have access to a library, or say good books. The Parag Initiative also tries to dispell the myth related to dip in the number of readers in the elite section of society. Amidst these obstacles, the Parag Initiative has said it is trying to put its best foot forward to promote books and reading habit amongst children.

The second Anne Frank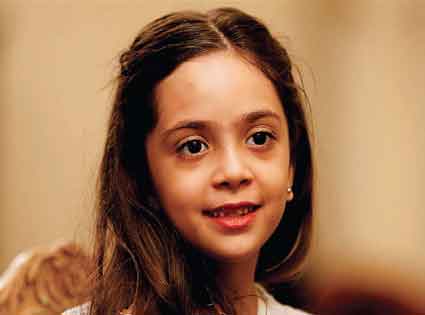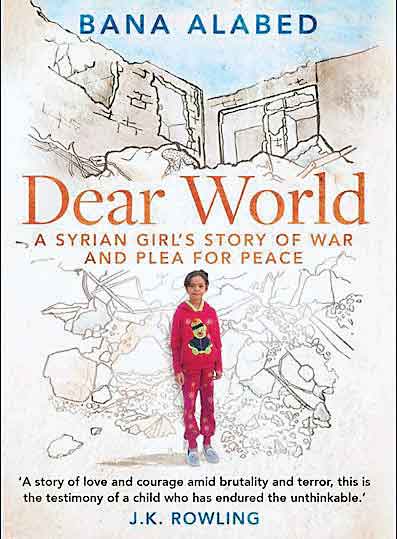 Dear World
is a poignant memoir and manifesto for peace from seven-year-old Syrian girl Bana Alabed known worldwide for her tweets during the siege of Aleppo in 2016 and for her subsequent calls for peace and an end to all global conflict.
Her tweets (@AlabedBana) became a voice to millions of innocent children and a remarkable insight into the daily horrors of life in the city which includes airstrikes, hunger, and the terrible realities of war. Bana's account currently has over 360,000 followers and her admirers include J K Rowling, who has been vocal in her support of Bana and also sent her ebooks for the Harry Potter series. J K Rowling tweeted 'A story of love and courage amid brutality and terror, this is the testimony of a child who has endured the unthinkable.'
The book is a powerful reminder of the resilience of the human spirit, the unconquerable courage of a seven-year-old child, and her abiding power of hope. The story will definitely leave the reader changed. Bana's tweets are also being compared to Anne Frank's heart-wrenching war-time accounts of 1940s The Dairy of a Young Girl. Bana Alabed, along with her mother Fatemah, is putting her small but best foot forward to fight against the human atrocities for a better future of children like her.