Making sports literature a mission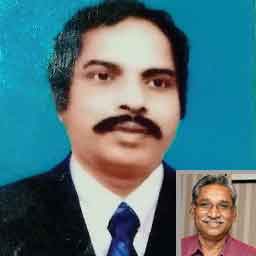 What gave you the impetus to start an exclusive sports magazine in a regional language like Tamil?
R Adam Socrates is the proprietor of Rajmohan Pathippagam, a pioneer in the publishing industry since 1971. His father-in-law and mentor S Navaraj Chelliah was an award winner from central and State governments in the field of sports literature and has over a hundred books to his credit, among them Olympic Pandayathin Kadai, Vilayattugalin Kadaigal, and Origin and History of Sports. Chelliah guided Adam Socrates in his endeavours as a budding publisher in '70s. Socrates is an excellent public speaker and holds posts in different sports associations, gives inspiring speeches on Radio and TV and excels in social service also. In this interview, he talks about Rajmohan Publication's involvement with sports.
When basic necessity is deemed as a luxury, you don't need an impetus to kick start. Your survival instincts take over. In 1964, our founder Navraj Chelliah had to confront one such crisis while he was working as the Director of physical education in Alagappa College, Karaikudi. As an eminent sports person himself, he went on to do his Masters in Tamil literature after his bachelor's in physical education. That is when he sensed the real dearth of Tamil books pertinent to sports and allied fields both qualitatively and quantitatively.
He started to orient his studies and observations in a manner that equipped him to take up the rigours of documenting sports in the regional language. That is when sports literature in Tamil started to take shape. In 1967, he came up with his first set of books as a compilation of game rules, tracing back their history and origin. The Alumni club of Alagappa College and Alagu Publication gave him the perfect launch pad.
Soon he was writing a book on health and hygiene (
Neengalum udal azhagu peralam
). He approached many leading publishers. Since there were no takers 'Rajmohan Publications' was born in 1970. His wife, Lily Grace was entrusted with the proprietorship. Later he went on to produce and direct a film in 1993 named, Otta Pandhayam (Running Race) in which he also played a cameo.
Inspired by Navraj Chelliah, I started to associate myself with his publication works since 1971. We started a literary magazine for sports in 1977. Our publication is inching towards a remarkable milestone of 50 years in mainstream publishing.
One can't expect a sprint in sales. It's a hard toil-- more of a marathon. More than the monetary aspect of things, it is a matter of pride and identity for me that the sport monthly magazine, Vilayattuk Kalanjiyam is on the go since 1977 without a hitch. I' ll carry the baton as long as I can.
Biopics on Indias finest sports persons like Dangal (Mahavir Phogat), Bhag Milka Bhag, have turned out to be revenue grosser. Is it a healthy sign? Have you published biographies of such sports persons, original or in translation?
There is no doubt that a celluloid record draws attention to sport and non-sport person alike. We all draw inspiration and not necessarily all of us become sports persons. Hardly one in a crore becomes a mainstream sportsperson after watching a movie.
There are rich records of our ancient games in our epics and folklore, out of which Kabaddi, Wrestling are somewhat similar to what is being staged at the Olympics. But we have to adapt to the rules framed by the Olympic consortium; plan our preparation based on the nature of the turf the game is going to be played, the climatic conditions and various other factors. So unless there comes a day when we show that we can host such international events, we are fully dependant on English books for sports related content.
We have miles to go!
We spoke about the contribution of your uncle in the field of Sports literature.
Ever since you took over what are all the progresses made? I make sure that Chelliah's books are regularly in print and reach out to schools and colleges. My hunt for untapped talent from among teachers and students to document sport with literary erudition is still on, wherever I go, I encourage people to write. Like Navraj Chelliah, my life is my message.