Education
Egalitarian at students' cost?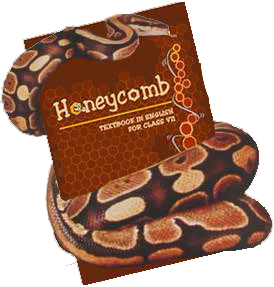 Even as the publishing community is reeling under the government diktat, questions are being raised whether NCERT is competent enough to handle the publishing requirements of schools all over the country. For starters, NCERT itself is not rid of errors. 'There are many examples of errors in NCERT textbooks. Apart from spelling errors, I can give you an example of a class X textbook where, in Shakespeare's Julius Caesar in one of the scenes, Cassius' dialogue has been said by someone else, and this mistake has been carried for many issues,' says
Lakshmi Srinivasan, HOD, English Department, Indirapuram Public School.
MHRD says the decisions to order use of only NCERT books in all CBSE and government-aided schools were taken to standardise syllabus across the country. As many as 2,000 more schools have opted for NCERT textbooks this year. State board schools have also picked up the cue, and so far the States of Uttarakhand and Uttar Pradesh are set to join the NCERT bandwagon from academic year 2018.
Also, before implementing such a huge decision, the government should make sure it's well prepared for it. Srinivasan says they are not very happy about the decision because 'the layout of the NCERT books is not very good, and also they do not update their content for long periods of time.' Moreover, India is a very diverse country, not only socially but academically too. A student studying in a top CBSE school in Delhi should not be compared to a student from a small town in some less developed state like Bihar or Chhattisgarh. 'There is a lot of difference in the approach to study when it comes to students from two socioeconomically diverse schools. Because of this difference, the content of the textbooks also have to be crafted according to the needs and abilities of the students of those schools,' says Dinesh Goyal, President of the Association of School Book Publishers (ASBP), which is a body representing over 5,000 private publishers of school books in the country.
'Hindi is the first language here in Delhi, but in Kerala it is the third language. We publish books in Hindi in four different levels— Hindi as a first language, as a second language, as a third language, and one between first and second language. That is the kind of complexity we have to deal with in India,' says
Amit Gupta of Good Luck Publishers
. Gupta asks a very pertinent question, 'How does the government think only one book of English or one book of Hindi can be applicable for students all across the country?' Pointing to the fact that the idea of a standardised syllabus across the country itself is not a bad idea,
Ajit Singh, Account Manager, JPH Textbooks
, says, 'We are only against the monopoly which the government intends to bring into school education and textbook publishing.'
Paddington man Michael Bond no more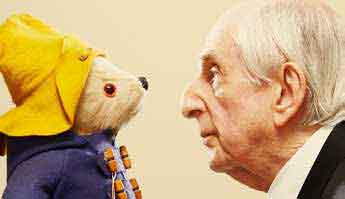 Michael Bond, the man behind children's favourite literary character Paddington, passed away at the age of 91 on 27 June. The death was announced by his publisher, Harper Collins, which said that Bond had died after a short illness. It did not specify a cause.
The famous bear was named after the railway station Paddington, not far from where Bond himself used to reside. The small brown bear was spotted at the railway station by Mr and Mrs Brown, characters in his first novel
A Bear Called Paddington
, with a tag on his neck that said: 'Please look after this bear.'
First published in 1958, Bond's book was about the marmalade loving bear from Peru and the character has since been featured in more than twenty books written by the English author. Bond, who kept writing until his death, published his last story
Paddington's Finest Hour in April 2017.
A statement from publisher HarperCollins said: 'It is with great sadness that we announce that Michael Bond, CBE, the creator of one of Britain's best-loved children's characters, Paddington, died at home yesterday aged 91 following a short illness.'
More than 35 million Paddington books have been sold worldwide, spawning toys, TV programmes, picture and activity books and films,. There is also a 2014 British-French family animation film directed by Paul King.
Global diagnostic assessment from Macmillan Education

Macmillan Education, publisher of English Language teaching and school curriculum materials, has launched the ICAS programme for the Indian subcontinent. Currently 14,500 schools in over 20 countries participate in ICAS and over 8.9 million students are being assessed under ICAS globally.
The ICAS programme complements the emphasis on learning outcomes by the current Indian government, as indicated in the current year's budget speech by the Finance Minister.
The ICAS programme, which evaluates students across a wide spectrum of skills, is an annual benchmark of learning progress and a powerful diagnostic tool that gives parents and teachers deep insight into the true capability of children, assessing their higher order thinking and problem-solving skills needed for success.
Developed by a team of highly experienced assessment experts and psychometricians with rigorous reviews at each stage of construction, ICAS breaks through the traditional rote- memory based markers of evaluation, and instead focuses on measuring deep learning skills that are crucial to a student?s future progress and performance.
'We are excited to announce the launch of ICAS in India. With this, India joins the club of 20 countries where ICAS is the preferred methodology to measure student and school performance. This programme helps to identify a student's strength and weaknesses in specific skill areas, which can drive better targeting of teaching and improve learning,' said Yash Mehta, Director Macmillan Education India.