Translations Top Poetry and Fiction 2020
The year 2020 has ended with loss for poetry lovers, among Covid-19's countless victims was the Malayalam poet Sugathakumari, known as the Voice of the Silent Valley conservation effort. However, it has been a good year for poetry, with several online portals arranging poetry competitions, writers' platforms and place in compilations for a variety of poets.
The good news is, several big publishers are now taking an interest in publishing new poetry anthologies and translations, among them, HarperCollins. The year-end brought us a unique edition. Selected and edited by Gulzar, A Poem A Day, contains 365 poems, translated from 34 Indian languages, some by Gulzar himself. 'I hope that A Poem a Day will be a companion many of you will want to have by your side as we walk into the future', says Gulzar, adding, 'I feel we need poetry and the power of words more than ever in the difficult times we are going through'
He adds: 'A Poem a Day began as a thought – why not have a poem to read for every day of the year, selected from the wonderful Indian poetry that has been written since 1947? I started with some of my favourite poets, but almost before I knew it, we had poetry by 279 different poets writing in as many as 34 languages. I firmly believe that poetry doesn't know any borders, so, along with poets from Gujarat, Punjab, Kerala, Goa, Odisha, I included poets writing in Tamil in Sri Lanka, in Bangla in Bangladesh and in Urdu and Punjabi in Pakistan.
The poems appear in English translation, which is a language that, thanks to our history, a majority of Indians are familiar with. But I wished to make the poems my own, and to write them again in my own way in a language and idiom that is truly our own; therefore, I transcreated the poems (except the ones that were originally written in Hindi or Urdu) in Hindustani, the language in which I write.
This was a massive project but a very rewarding one too. The poetry of India can be truly known only if one takes into account the poetry of all its languages. A Poem a Day is my tribute to the many languages of India that happen to be local yet form a part of our national identity. It is also a personal selection of the Indian poetry that contributed to my journey of becoming a poet, and the poetry that I have found the most memorable.'
HarperCollins has said, 'The editors at HarperCollins believe that poetry is medicine, magic and more'.
'Committed to publishing the most exciting contemporary poetry from India and the subcontinent, we wanted to celebrate ten of our favourite books by publishing them as special keepsake editions under the Poetry 10 series. From sci-fi verse to modern bhakti poetry, long narrative sequences about birth and identity to brief sonnets, each book will speak to lovers (and haters) of poetry with wit, wisdom, clarity and abandon.' Among the poets in this anthology is Kala Krishnan Ramesh who writes: 'Why language? They ask, why not medicine or magic? Why not something more useful?' Among the others are Tishani Doshi, Anita Nair, Margaret Mascarenhas and Kazim Ali. Each of the titles included are contemporary and it promises an intriguing read.
The third interesting book from HC is Farrukh Dhondi's Rumi, a translated and edited anthology. A mystic, scholar and poet, Jalal-ud-din Rumi (1207–1273) founded the Mawlawi Sufi order, a leading mystical brotherhood of Islam. He wrote the six-volume epic work, the Masnavi, known as the Persian 'Quran in verse'.
'Translations from one language, culture and century to another pose the two questions of all relationships: Is the beauty of one reflected in the other and is the other faithful to the one. In this selection from the vast ocean of works of Jalal-ud-din Rumi I have attempted to convey both the allure and the message of his verses. It's for the eye, ear and sensibility of the reader to judge', says Dhondy.
Is power over a nation
Better than to be free?
If confined in your room
You spend your time alone
You can study the imprint
Of the value that you own
Rumi's writing remains very relevant today says the publisher.
The World That Belongs To Us: An Anthology of Queer Poetry From South Asia is edited by Aditi Angiras and Akhil Katya, two well-known Delhi poets. This anthology brings together the best of contemporary queer poetry from the subcontinent and its many diasporas. The World That Belongs to Us features well-known voices like Hoshang Merchant, Vikram Seth, Ruth Vanita, Kazim Ali, Leah Piepzna-Samarasinha, Rajiv Mohabir, Fatimah Asghar as well as a host of new poets. The themes range from desire and loneliness, sexual intimacy and struggles, caste and language, activism both on the streets and in the homes, the role of family both given and chosen, and heartbreaks and heartjoins. Featuring poetry in a number of languages including Bengali, English, Hindi, Gujarati, Kannada, Malayalam, Marathi, Nepali, Punjabi and Urdu, this is an urgent, imaginative and beautiful testament to the diversity, politics, aesthetics and ethics of queer life in South Asia today.
Fiction:
In Fiction too it is translations that have made their mark this year. And this trend will continue for years to come, India being the land of many tongues. Moustache (Meesha in the original Malayalam) is S Hareesh's first novel which won the JCB award this year.He has also written the screenplay for Jallikattu, India's Oscar entry. Translated by Jayasree Kalathil, this is the story of Vavachan, a Pulayan who gets the opportunity to play a policeman with an immense moustache in a musical drama. Vavachan's performance, and his moustache, terrify the mostly upper-caste audience, reviving in them memories of characters of Dalit power.Endless tales invent and reinvent the legend of his magic moustache in which birds roost, which allows its owner to appear simultaneously in different places and disappear in an instant, which grows as high as the sky and as thick as rainclouds – and turn Vavachan into Moustache, a figure of mythic proportions. Set in Kuttanad, a below-sea-level farming region on the south-west coast of Kerala, the novel is as much a story of this land as it is of Vavachan and its other inhabitants.
Taslima Nasreen's new novel Shameless is an explosive sequel to Lajja; it is an uncompromising, heart-breaking look at ordinary people's lives in our troubled times. Translated by Arunava Sinha, it begins with, 'My name is Suranjan. You don't recognize me? You wrote a novel about me. It was called Lajja.' One day in Calcutta, Taslima suddenly finds herself face to face with Suranjan, the principal character from her controversial novel Lajja. Persecuted in their native Bangladesh, Suranjan and his family have, like Taslima, moved to the city across the border.But is life for a Hindu family from an Islamic nation any better in a country where a majority of the population happens to be Hindu? Leading poor, unmoored lives, exploited and frustrated at every step of the way, and always carrying with them the memories of a scarred communal history, Suranjan and so many others like him seem to lead incomplete lives in their so-called 'safe haven'.
For the sisters Lovely and Beauty, home is a cage. Their mother Farida Khanam never lets them out of her hawk-eyed gaze. Leesa Gazi's Hellfire opens with Lovely's first ever solo expedition to Gausia Market on her fortieth birthday. There will be many firsts for her today, but she mustn't forget the curfew Farida Khanam has ordained. As Lovely roams the streets of Dhaka, her mother's carefully constructed world begins to unravel. The twisted but working arrangements of a fragile household begin to assume a macabre quality as the day progresses. Told in stark, taut prose, this grisly tale of a family born of a dark secret is one of the most scintillating debuts in contemporary Bengali literature.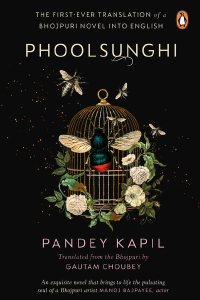 Phoolsunghi is the first English translation of a Bhojpuri novel. Set in colonial Bihar, it narrates the tale of an unfulfilled love between Mahendra Mishra, one of the most popular yet enigmatic Bhojpuri poets, and the tawaif Dhelabai, Pandey Kapil's iconic novel has been translated by says Gautam Choubey. Filled with mujras, mehfils, legal battles and intrigues, the book brings alive the cultural ethos of a forgotten world.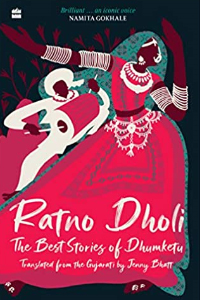 Ratno Dholi: The Best Stories of Dhumketu is a definitive collection of the finest stories of the Gujarati short story pioneer, Dhumketu, translated into English by Jenny Bhatt. One of the towering figures in Gujarati literature across all forms (novel, story, memoir, essay), Dhumketu wrote more than 500 short stories.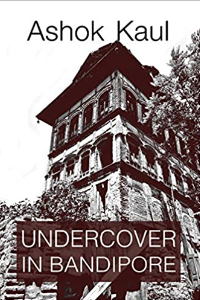 Ashok Kaul's Undercover in Bandipore explores growing up in a fractured and brutalised Kashmir before the abrogation of article 370. It asks, who were the actors in Kashmir theatre of the absurd? The youngsters who could not escape abroad had to play self-destructive roles decided by Manipulators sitting in Pakistan. A teenaged boy turns to militancy in a desperate quest for employment and identity. A college-going girl is sent to JNU for an insidious agenda of medicalisation of the intelligentsia. Forbidden love blooms but is doomed. The main protagonist is Barkat, an orphan brought up in Mughalsarai by a beggar. During his sojourn in Kashmir, living in the shadows, he discovers that a proud society can be saved only if it takes charge of its own destiny. This riveting narrative delves deep into how Muslim families lost their moorings.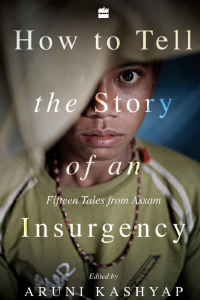 A mother walks an emotional tightrope, for her two sons – a police officer and an underground rebel – fight on opposite sides of the Assam insurgency. A deaf and mute child who sells locally brewed alcohol ventures into dangerous territory through his interaction with members of the local militant outfit. Aruni Kashyap'sHow to Tell the Story of an Insurgency is an unflinching account of a war India has been fighting in the margins. Written originally in Assamese, Bodo and English, the fifteen stories in this book attempt to humanise the longstanding, bloody conflict that the rest of India knows of only through facts and figures.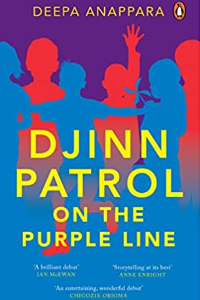 Djinn Patrol on the Purple Line by Deepa Anappara, who grew up in Kerala, is also a debut novel probes the secrets of a big-city shantytown as a 9-year-old boy tries to solve the mystery of a classmate's disappearance. Anappara impressively inhabits the inner worlds of children lost to their families, and of others who escape by a thread.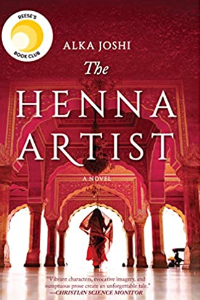 The Henna Artist by Alka Joshi is another captivating first novel. The book opens a door into a world that is at once lush and fascinating, stark and cruel. Escaping from an abusive marriage, seventeen-year-old Lakshmi makes her way alone to the vibrant 1950s pink city of Jaipur. There she becomes the most highly requested henna artist—and confidante—to the wealthy women of the upper Class. As she pursues her dream of an independent life, she is startled one day when she is confronted by her husband, who has tracked her down these many years later with a high-spirited young girl in tow—a sister Lakshmi never knew she had.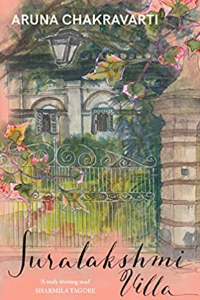 In Suralakshmi Villa, Aruna Chakravarti blends the narrative of the novel with history, legend, music, religion, folklore, rituals and culinary practices of both Hindus and Muslims, and creates a fascinating tapestry which reveals the syncretic nature of Bengal and her people.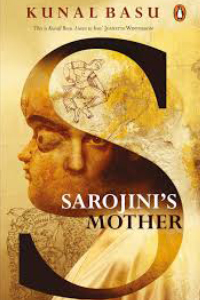 From Kunal Basu comes Sarojini's Mother. Sarojini-Saz-Campbell comes to India to search for her biological mother. Adopted and taken to England at an early age, she has a degree from Cambridge and a mathematician's brain adept in solving puzzles. Does she solve the puzzle that is her mother?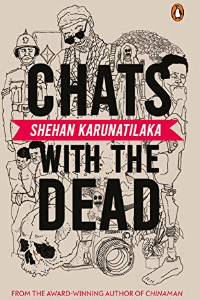 Who is Malinda Albert Kabalana? How did he die? Renegade war photographer Maali Almeida has to solve his own murder. Shehan Karunatilaka has delivered a classic whodunit with a brilliant twist in his latest,Chats with the Dead. It is also a commentary on a country in the aftermath of civilwar.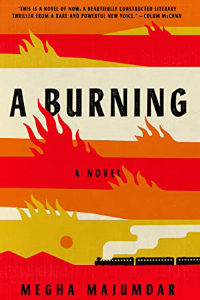 Jivan is a Muslim girl from the slums, determined to move up in life, who is accused of executing a terrorist attack on a train because of a careless comment on Facebook. Megha Majumdar's first novel A Burning has been toasted by the West. We still have a host of untold stories, waiting for translations, though this year promises a good 2021 for Indian writers.
- Papri Sri Raman