We're shortchanging students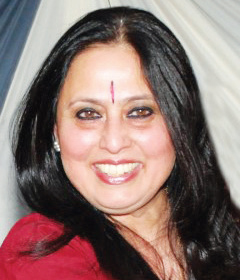 Ameeta M Wattal, Principal of Springdales School, Pusa Road has worked in the sphere of Education for over three decades. She specialised in a variety of fields ranging from Creative Arts, special needs, Curriculum Development and Peace Studies. She has been the former Chairperson of National Progressive School's Conference and founder Principal & Executive Member at Springdales School, Dubai. Radhika Tiwari brings this teacher's voice to Book Link readers
With the advent of student-friendly gadgets and techs what changes have you seen in students' reading and playing habits? How do you think schools should deal with this tech-era? How is Springdales dealing with it?
The millennials today are living on the Instagram, facebook, snapchat and internet. Often they are unable to read, write or concentrate, as a result of reducing attention spans and decision making skills.
These are the low hanging fruits of technology which have brought in several challenges into the learning climate of schools and homes.Technology is rewinding the process of classroom transaction, both from the physical and mental point of view, physically children are suffering from various disorders ranging from obesity, hypertension, blood pressure, poor vision, diabetes, malnutrition and other lifestyle conditions due to lack of physical activities.
At Springdales, sports, games and physical activities are an integral part of the curriculum. Morning coaching in a variety of games, inter school matches, sports days and athletic events are mandatory for students.
It is compulsory for every child to actively participate in a field game of his/her own choice. Springdales has always encouraged the importance of reading. The school has class libraries with a minimum of 250 books per class. The junior, middle and senior school libraries have over 80,000 books. The usage of eBooks and kindle is encouraged.
Programmes like DEAR (Drop Everything and Read) are penciled into the time tables, where twice in a week, for about 40 minutes the entire school including teachers, students and the auxiliary staff read.
Book exhibitions and Book weeks, poetry readings, reviews, novel discussions and book clubs are compulsory activities for children. The love of reading is inculcated in students which helps in reflection and thinking.
Most of the schools in Delhi recommend British or American classics to their students. While there is no harm in that but should we not promote Indian laureates?
This is an extremely stereotypical statement. Children are encouraged to read irrespective of whether the authors are British, American or Indian. In fact, with the explosion of contemporary Indian writers, children are reading all sorts of books from mythological fiction written by authors like Amish Tripathi, Ashwin Sanghi to Sudha Murty, Devdutt Pattanaik and others at senior and middle school levels and at the junior levels. Authors like RL Stine, Jeff Kinney, Paro Anand, Ranjit Lal, Shobha Vishwanath, Natasha Sharma and Anushka Ravishankar are read by students. Children who enjoy reading, enjoy it across the board. We have to encourage them to read.
Given the time that you have spent in the education sector, what significant changes have you seen till now?
Over the last 43 years in which I have been an educator. Things continue to change and yet remain in some ways the same. We need to develop children for the 21st Century. The world is changing so rapidly and the context that our schools confront is so dynamic.
Is the learning that we need essentially different to the education that we currently dispense? If learning is merely rendering skills that create employment, then schools may as well convert into teaching shops. However, if the skills required have to be global, inclusive and lifelong, we will need to redefine, extend and reinforce the existing model by re-engineering methodology, pedagogy and transaction.
The unrelenting focus on high stake testing, the narrowing of the curriculum and the continuing faith in outdated models of schooling implies that we are short-changing students and weakening our societies and economies. There are simply not enough school buildings, teachers or hours in the day to rest our hopes on a place-based, face-to-face, formalised, instructor-led education system. Instead, we must redistribute, benefit, liberate learners and teachers and unleash a skill-based learning society because of the changing landscape of employment opportunities.
If private schools have to establish themselves as stakeholders in learning, we will have to enter the collaborative space with government as the hunger for education has increased with inequality being phenomenal and people wanting quality education at affordable rates. (To be continued…)