Reviews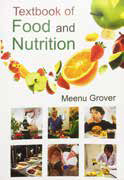 A food and facts book
Meenu Grover is a nutritionist and dietician who has an unique approach to diets and lifestyles, she designs diets and in this book teaches us how to do just that. It is a textbook. So it gets into facts and figures in an orderly chapterwise manner. It provides the basics of nutrition, grouping them and giving the reader details about what carbohydrates do, what aminoacids mean.
The writer says, before the biotech era, research on food dealt with just establishing which carbohydrates, proteins and fats were present in the food we eat—that is the specific food under study and what these are good for—that is good for growth or good for eyes etc.
'The biotech era we are entering now concerns the understanding of the effects oon specific gene expressions of certain compounds as we eat.' A good example, the writer says, is 'the regulation of.....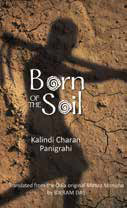 A folklore rooted to the ground
As the name suggests Born of the Soil is the story of those whose entire lives revolve around the same soil they are born and brought up in—our farmers. The story is an English Translation of Matira Manisha, a sensational Odia novel written by Kalindi Charan Panigrahi, an influential Odia writer of 1930s. The basic element of then Odia literature was social realism which unmistakenly was inspired by Tagore's way of dealing with such issues through his stories.
The formidable challenge that comes in the way of any translator is to keep the essence of the original text alive which has been remarkably taken care of by Bikram Das. As any other folk tale, this story is set in a small and rather insignificant village in the district of Cuttack, Odisha. Shaama Padhan, a man of high moral character and a farmer by profession who lives in a crumbling house of mud walls and straw thatches with his family is the main protagonist. The story unfolds when the poor man dies and his moral values and principles have to struggle to ...