Make elders great again!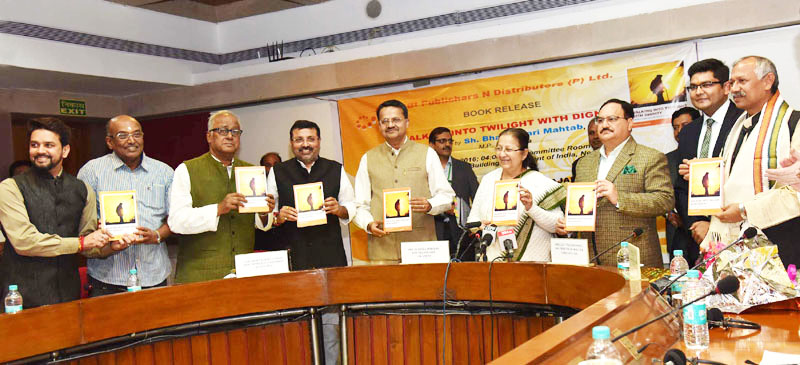 The launch of Senior Parliamentarian Bhartruhari Mahtab's book Walking into Twilight with Dignity was launched recently at the Parliament of India, with Lok Sabha speaker Sumitra Mahajan accompanied by JP Nadda, Union Minister for Health and Family Welfare unveiling the tome. Himself a Member of Parliament representing Cuttack (Odisha) since 1998, close to 50-60 other MPs came to attend Mahtab's book launch and lend their support to him.
Through Walking into Twilight with Dignity, published by Orange Books, Mahtab hopes to bring to notice the appalling conditions of elders in India while trying to inform and sensitise the younger generation to give them their due affection and dignity—something which seems to be waning from our present society.
'Senior citizens need enabling atmosphere to live with dignity and Mahtab's book is a timely endeavour to highlight the sensitive issues concerning them,' said Mahajan in praise of the book during the launch. Adding to this, Nadda said the issue of providing healthcare to the elderly remain neglected.
Mahtab has previously championed the cause of senior citizens by tabling and passing a Private Member Bill – The Senior Citizens (Provision of Geriatric and Dementia Care) Bill, 2013 (No. 77 of 2013) – which was introduced in the Lok Sabha. The book advocates wholesale reforms through state intervention by erecting a sound legal and financial framework and a robust health care system well-structured and equipped to address the geriatric disorders so that when the children of today become aged, they lead a life of secure, dignified existence in their twilight years.