A peoples' watchdog flags the national agenda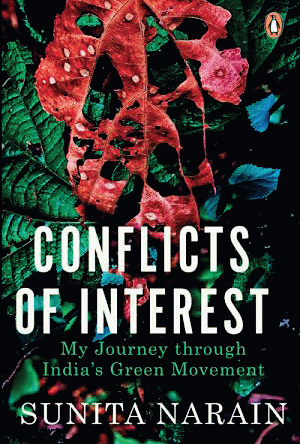 Title: Conflict of Interest—My journey through India's Green Movement
AUTHOR:Sunita Narain
PP: 228
PRICE: Rs.599
Publisher: P R H
There is an interesting anecdote in this book and I start introducing Sunita Narain's latest book with that incident: 'In 2013, when I was cycling, a car reversed, hit me and sped away— leaving me bleeding on the road. This is what happens again and again in every city of our country, on every road, as we plan without care for the safety of pedestrians and cyclists, who are as good as 'invisible users'. They die doing nothing more than the most ordinary things like crossing a road'—this is what Sunita Narain writes at one place in her latest book covering effectively her 35-year long chequered environmental activism.
Sunita otherwise needs practically no introduction, and the same is with her writings and what she publicly stands for. Barring in bits and pieces where she tells her new stories or views on the 'green fight' she has been engaged in for others, the book does not offer much fresh stuff. Yet, it is readable. Why? Because between the two covers of this tiny and engaging book, you get to know the recent history, events, perspectives, arguments, and some political insights into the raging environmental issues India has been facing—from tiger to pollution to water!
As India's most committed environmentalist, Narain has her firm opinions about everything environment— climate change, pollution, urban planning, wildlife and the dirty politics around it. The crusader in her does not stop Sunita from airing her well-considered views, mostly based on scientific evidences. And what she consistently says is about the common good of this ancient country's millions of poor and middle class people. She repeatedly holds the view air pollution is an equaliser in a society like ours where the poor normally bear the brunt of the water and food pollution!
This is a small book with only seven chapters but the selection of topics has been very precise. They tell us gory tales of cola wars and how her Centre for Science and Environment (CSE) fought bitterly against all odds, as also about the debates on tiger conservation—with or without people. She drops broad hints in her book that her next fight is going to be against clean diesel car technology because without that Delhi will not get clean air. 'The carcinogenicity index of diesel is not a laughing matter. It will poison. It will kill— this is no longer 'slow murder', but 'fast and deliberate murder' the book tells us.
Incidentally, it was CSE which had first published a book Slow Murder ( released by the then Vice President KR Narayanan at his official residence) way back in 1996 setting the problem out in details. It's 20 years now but pollution is rising and rising and that makes Sunita's resolve firmer and firmer. Elsewhere, she narrates her horrible tales of the legal, physical and other threats received from the pesticides industry when she and her colleagues were exposing the deadly side-effects of pesticides and other chemical substances in food items and in vegetables, besides in blood of farmers from Punjab. Proudly she tells the readers that she refused to budge an inch, throughout. As you keep turning pages after pages, every time you realise that she continued taking on the high and mighty only to help a large section of the society which had no clue what was being done to them and to their lives in the name of selling pesticides or Coca Cola. Her fierce fight against the two powerful soft drink giants of the US is no less interesting. How the CSE laboratory findings were challenged; how they were berated; the statement of health minister Sushma Swaraj in the Parliament after Government's food testing labs at Mysore and Kolkatta had tested the samples and almost denied the CSE findings; the formation of a joint parliamentary committee (JPC) under Sharad Pawar's chairmanship in 2003 and finally the victory of Sunita and her team as the JPC ruled in their favour on the eve of Lok Sabha polls of Because the government, in this particular case—which actually started from the testing of bottled drinking water—never ever thought of testing the colas made of American and European formulas and the water they used, notwithstanding the fact that Prevention of Food Adulteration Act 1954 was in place, people were drinking pesticides.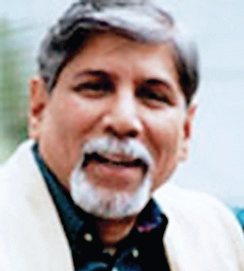 AbhilashKha ndekar
Writer is a senior journalist and writes about environment, politics and urban affairs
Her rich experiences of climate change conferences, the deals struck on international fora, the convoluted international politics associated with it— all have found way in this book.
I was particularly curious about her experiences as the Tiger Task Force chairperson which she has interestingly put together. Strangely, when she was nominated by Manmohan Singh as the tiger working group's head, post Sariska debacle, none other than the wildlife conservationists bayed for her blood, almost! They asked who she was ? She has never seen a tiger and so on. Yet, she went about doing her business and submitted the 'Joining the Dots' report in August 2005 as a result of which the Project Tiger was bundled and an authority— NTCA—was created for better governance.