Jane Austen remembered in many countries, many ways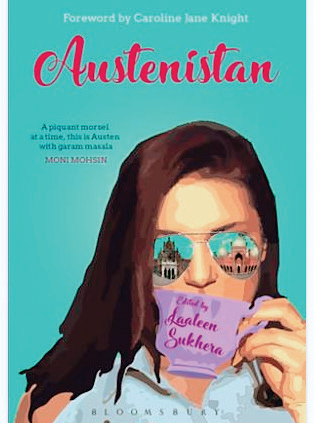 The world is remembering Jane Austen on her 200th death anniversary. Her home country, the United Kingdom, has had a year-long festival of 'Austentitious', with exhibitions, food festivals with Regency cuisine, talks, walks, writing competitions and performances. In 2010, a permanent exhibition was situated beside her grave in the north nave aisle of Winchester Cathedral.
Austen tours are all the rage. Lyme Park in Derbyshire was Darcy's house, Pemberley, in the BBC series of Pride and Prejudice – including Colin Firth's famous lake scene. Entry to this National Trust property is £11. Chatsworth House was used as the location for Pemberley in the 2005 film and entry here is £21.90.
Closer to home, the Jane Austen Society of Pakistan has brought out a collection of short stories, called Austentistan. Inspired by Austen and set in contemporary Pakistan, Austenistan is a collection of romantic, uplifting, witty and sometimes heart-breaking love stories which pay homage to the queen of romance.
The writers, including journalists, editors, lawyers and medical health professionals, are largely based in Pakistan and are all members of the Jane Austen Society of Pakistan (JASP), whose founder, Laaleen Sukhera, is editor of this collection. Some of the stories are The Fabulous Banker Boys by Mahlia S Lone, Begum Saira Returns by Nida Elley, Emaan Ever After by Mishayl Naek. They are throw forwards of Pride and Prejudice, Emma and Austen's other works.
The Austen family was closely conneted to Warren Hastings, Bengal's Governor General of the time. In Mumbai, a young woman, Anvita Budhraja,. runs a Jane Austen Club. In contemporary India, we've had Bollywood updates of both Emma (Aisha) and P&P (Bride and Prejudice) and a Tamil film version of Sense and Sensibility (Kandukondain Kandukondain) known in English as 'I Have Found It'.