Finding refuge in writing: Vinod Pande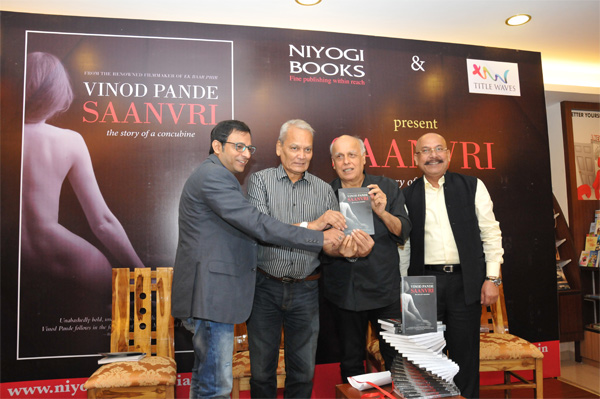 Saanvri: The Story of a Concubine, authored by Vinod Pande and published by Niyogi Books was launched at Title Waves, Mumbai in the presence of film director Mahesh Bhatt and theatre and screen actor Joy Sengupta who were joined on stage by Bikash De Niyogi, Managing Director,
Niyogi Books.
Pande took to the stage to come out honestly about venturing into writing. 'In the moment when you are trying to search your entire being what the devil to do, you suddenly find that there are no calls. Then you have to do something. You try to reinvent yourself ... the nicest thing that happened (through writing) was you get a sense of fulfilment that whatever you want to say, you say.'
Mahesh Bhatt, in his speech, greeted Pande's new venture with warmth, calling him a friend and 'once my rival'. He said, 'We began our journey almost at the same time. After he had made Ek Baar Phir in 1979, he was making Yeh Nazdeekiyan in 1982 and I was making Arth the same year. He was the whizz-kid from BBC.'
Saanvri is the story of a woman who fights to emerge from the folds of subjugation and exploitation without compromising her dignity, while focusing on her advancement.
BLD