Host not Guest WBF focus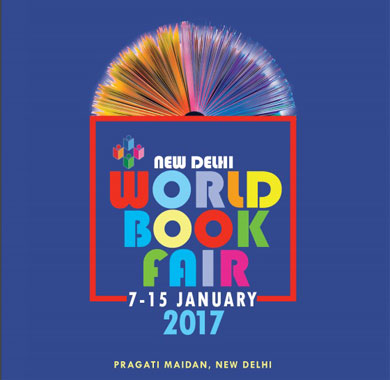 The New Delhi World Book Fair 2017 has no guest country and the focus this year is not even India, but NBT, the  government's host agency. Celebrating 60 years of the National Book Trust's (NBT) inception, this January fair sees attention shift from a guest country and towards a celebration of all which the trust has achieved in the last six decades. 'This year's World Book Fair is special as we are highlighting NBT's contribution in promoting literature and cultivating reading habits among children and people in general,' says Baldeobhai Sharma, Chairman, NBT, the Ministry of Human Resource Development's premier agency promoting book fairs across the country.
NBT has over the years come up with several seminars, workshops and book fairs to imbibe the book culture among Indians, and has published books in more than 30 languages. New Delhi World Book Fair (NDWBF) seems to be the ideal platform for NBT to bring all these developments under one roof and they hope to make people aware of its contribution. 'Preparations are complete and we are hopeful that people will enjoy seeing the progressive journey we have made so far. You would be surprised to know we have even published books that have sold more than 700,00 copies. These, and many other interesting highlights is what our focus is for 2017 NDWBF,' Sharma says. NBT has also brought out a catalogue of books on women or by women authors from different publishers across India at the NDWBF.
Commenting on the efforts undertaken by NBT to bring regional literature more on to the national picture, Sharma says, 'We have pushed for regional languages to be developed in all corners of the country. We recently published 15 books in Magahi, Maithili and Bhojpuri which are regional languages in Bihar. We published 12 books in Bhatri, Halbi and Gondi to give voice to the people in the Bastar region of Chhattisgarh. We recently organised a workshop in Tripura for Kokborok language which is spoken among a wide base of people over there. Similarly, we have brought out books or done workshops to promote regional languages spoken in Tamil Nadu, Odisha, West Bengal, Kerala etc. and have also helped in promoting them on many other global platforms.'
The organisers are also braced for demonetisation.'We have set up alternate payment methods for the convenience of both publishers and book buyers. We have talked with banks to set up ATMs within the NDWBF itself', says Sharma.
BLD