In a New Book A President Remembers
Former President Pranab Mukherjee's upcoming memoir, to be released by Rupa in January 2021, spills the beans on the UPA/Congress leadership for its electoral debacle in 2014. Mukherjee was considered the chief troubleshooter for both UPA 1 and 2 till he got elevated to the country's highest office. In the fourth volume that focuses on his years as President of India during the Manmohan and Modi régimes, he is said to have criticised his former party boss Sonia Gandhi sharply, pointing out her inability to handle the party's internal affairs, after he had left active politics for contesting Presidential Elections.
He has also called Dr Manmohan Singh 'preoccupied' with saving his coalition ministry during his second term and has questioned his prolonged absence from the parliament which resulted in the government's disconnect with the party's MPs . However, as a loyal Congressman he, it is believed, refused to subscribe to such views that claimed had he been nominated as PM by the party leadership in 2004, the party wouldn't have fared so badly in 2014 polls.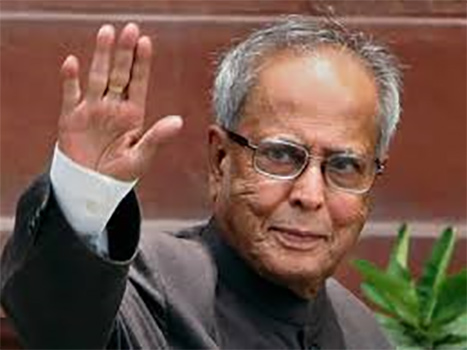 He is supposed to have also termed PM Narendra Modi's first stint in office as 'autocratic', where he was on constant crossroad with institutions like the judiciary and the legislative. It would be interesting how the incumbent regime that conferred Bharat Ratna to the former Congress stalwart reacts to this charge in his book. Overall, this book is going to be a good starter for 2021, for those political enthusiasts who are keen to have an insider perspective from a person who held various key positions in the government during the past one and a half decade. His party, the Congress has always been wary of Mukherjee and his independent stances on several important issues, be it policies or politics.
This is the fourth book in Memoires series, titled the Presidential Years, to be published by Rupa. In 2014 came the Dramatic Decade. In 2016, the Turbulent Years-1980,and the Coalition Years in 2017, all in Mukherjee's lifetime. Rupa also brought out several collections of his speeches in 2015-2016. He also has another title, Beyond Survival-1984 (the year of Indira Gandhi's assassination).
Mukherjee was chosen President of India and was in office from 25 July 2012 to 25 July 2017.In the latest volume, Mukherjee has talked about the relationship with two ideologically opposed prime ministers, during his tenure as the President. Mukherjee also courted controversy when he was the chief guest at the valedictory function of the RSS's third-year officers' training camp at its headquarters in Reshimbagh, Nagpur in June 2018. Former RSS spokesman and ideologue MG Vaidya had said at the time that it was not the first time a prominent person from outside the Sangh was attending one of its programmes. 'In 1934, Mahatma Gandhi had attended a Sangh Shibir at Wardha and held discussions with the RSS founder and the then chief, KB Hedgewar, on the future of Bharat', Vaidya said. Former president Zakir Husain, Loknayak Jayaprakash Narayan and commander-in-chief of the Indian Army, Kodandera M Cariappa had also been guests at various RSS events, the organisation pointed out.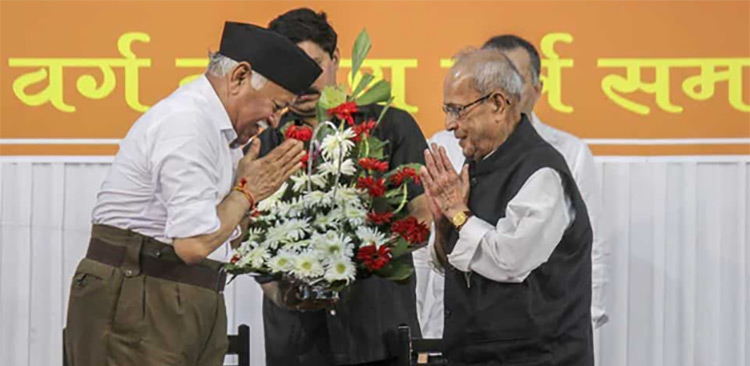 Announcing the book, Kapish G Mehra, managing director, Rupa Publications India, said, a 'towering figure of Indian politics, Pranab Da would always insist that he would "melt into the masses without leaving a track behind". Today, he leaves behind an unmatched legacy, some of which is reflected in the highly anticipated fourth volume of his memoirs. If he were still alive, he would have been thrilled to note the widespread excitement among readers to read this extremely well-written autobiography. It's so personal in a tone that, to me, it almost seems like the former President is sitting in his study with a cup of tea (and shingara) and narrating his story'.
—Aman Ujjwal