A Techguru's Fireside Chat with Indian Students
At a time when jobs are few and employability is an issue worrying the government, Pearson chief John Fallon's visit to India is being seen by educators here as very significant.
Fallon's talk, scheduled for Wednesday, 4 September 2019 at Amity University, Delhi is aptly titled, Reimagining Learning in India for Employability – Fireside Chat. The event is being hosted by biggest Asia's IT books publisher BPB Publications.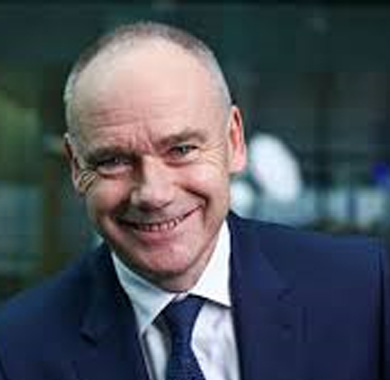 The British businessman, born in 1962, graduated from theUniversity of Hull in 1983 with a bachelor's degree in economics, politics and sociology and has been constantly vocal about how the application of technology has the capacity to transform the productivity of education around the world.
Fallon joined Pearson in 1997 as director of communications and was appointed president of Pearson Inc. in 2000. In 2003, he was appointed CEO of Pearson's educational publishing businesses for Europe, Middle East & Africa. Prior to joining Pearson, John was director of corporate affairs at Powergen plc and was also a member of the company's executive committee. Earlier in his career, John held senior public policy and communications roles in UK local government. Since 2008, he had been responsible for the company's education businesses outside North America and has been a member of the Pearson management committee.
John Fallon became Pearson's chief executive of Pearson on 1 January 2013, succeeding Marjorie Scardino. Pearson is the world's largest learning company having a turnover of £4.5 billion in 2018, Pearson as a company has a global outreach with 26,000 employees in more than 70 countries and businesses across various sectors such as K-12, Higher Education, Professional Courses, Short Courses, PTE etc.
In India, with government emphasising the need for digitalistion and IT skill enhancement, the Fallon is being supported by BPB Publications, an Indian publishing house that has been a friend, philosopher and guide for programmers, developers, hardware technicians, IT professionals, etc. who have made things happen in the IT world. BPB chairman GC Jain has been awarded the Padmashri for his contribution in spreading IT Education in India. BPB is today led by Nrip Jain, a third generation entrepreneur, who joined the family business in 2011. He heads the company's Business Development Team that provides Indian learners high quality content on emerging and trending technologies from the top authors. The technology sector is growing rapidly in India and the mostly used trending technologies are IOT, Artificial intelligence, Machine Learning, Robotics, Blockchain, Bigdata and Cloud technology and both Pearson and BPB bring books on these subjects to subcontinental students.
Vox says, Pearson is going to start renting digital textbooks for $40 to $80, updating them over the air. It is in the process of launching the first of a new series of mobile apps called Aida — a portmanteau of AI and Ada Lovelace — that will let calculus students take a picture of their homework and, Fallon said, get step-by-step corrections.
'There's something like 100 different concepts that you have to master in introductory calculus', Fallon told the media a few months ago. He said, 'If you're designing your textbook or a lecturer designing your course, you teach those 100 concepts in a linear way, building on one another, which is the only rational way you can teach something when you're trying to do it to large numbers of people. This enables us to then also teach them in a nonlinear way, which means it's personal and adapts it to you.'
'It can provide individual feedback to the student', Fallon added. 'You can say, "Well, you've mastered this concept, but you're struggling here. Here's where you should focus more effort. Here's a tip for you. Here's a little snippet of a video. Here's a person you can talk to. Here's a classmate who's actually mastered this." Actually, the classmate will learn as well, because we learn by teaching others what we know.'