The JCB award: Promise of transparency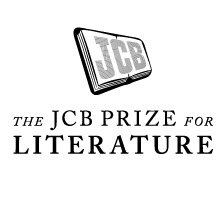 In a short and sweet event on 10 April, leading manufacturer of earthmoving equipment, the JCB Group offered a sumptuous Rs 25 lakh award to fiction writers in India, bringing equity to the prizes game. If the winning book is a translation, the translator will be awarded Rs 5 lakh.
'We take integrity and transparency very seriously', said novelist Rana Dasgupta, who is Literary Director of the prize. With this promise of transparency, the game for small Indian publishers of fiction (about three hundred of them across India in at least 50 languages) has dramatically changed, giving their writers a chance at literary glory and the prospect of getting translated.
With an open submission call, and Ernst & Young monitoring and documenting all the processes, the JCB award is expected to set a new benchmark for storytelling in India, where stories have thousands of years of shelf life and can be told and retold for generation. Dasgupta emphasised that the process that began this Mach will define the trend in Indian writing for the next twenty years to come. Another redeeming factor is that the prize is for Indian citizens and not for NRI writers.
Speaking of recognising translations, Dasgupta said, 'with this prize we hope to stimulate far more translation between Indian languages, and so to give people a far deeper sense of what other people are talking and thinking about in the country'. Hopefully, future Perumal Murugans won't need death threats to get national recognition.
Besides translations, JCB will also recognise shortlisted writers. 'Our real objective is to get five great pieces of work out there and not just the winner. If we give people five books, they will definitely find something that speaks to them. So in the way we designed our publicity and prize money, the shortlist is very important in that it will give people a selection of what's great in their country', Dasgupta added. The launch of the award was at the Imperial Hotel in Delhi in the presence of Lady and Lord Bamford, Chairman of the UK-based JC Bamford group of companies. The select gathering of the who-is-who of India's literature and litfest world were not only treated to some good food and drink, but to jury member film-maker Deepa Mehta's take on the award's significance. In an emotional speech, Anthony Bramford said, 'You may all, of course, be wondering why we are launching the JCB Prize for Literature here in India?'
'Quite simply I wanted to give something in return for everything India - and Indian culture - has given me, my family and JCB.'
Recounting his love affair with India, Bramford said, 'it's exactly 50 years since I first came here. Back then I was a long haired 22-year-old touring this beautiful country with a couple of friends. And it may be half a century ago, but my first visit left a lasting impression.
'It was the late 60s and I hadn't yet met my wife Carole but, coincidentally, she was developing her own love of India in parallel, travelling around the country. 'It's those very early - and very personal memories - that led to our deep business links with India. When I took over the running of JCB from my father in 1975, I began looking around at other markets to develop .….and India sprang to mind.'
Today every bulldozer on the flyover and metro building sites in India you see, or when you dig a well, it is called a JCB. Having come a long way from a war-torn Britain and the first rebuilt machine in 1945, with the company's Indian arm growing at 40% annually, with a turnover of almost ten thousand crore, Bramford said, 'From the very beginning, JCB India has been more than just a business. It's been a vision, an adventure, a challenge, a dream and, yes, a kind of love affair.'
' I have been inspired by the energy and diversity of this country over the past 50 years. I have learned so much from the creativity and infectious optimism in every corner of this land. In essence, I'm extremely grateful for the 50 year relationship I have had with India. And it's for that reason alone, that I'm so pleased to be launching the JCB Prize for Literature. ' This prize is my way…, our way…, JCB's way… of saying thank you. It's also my firm hope that we will discover some wonderful new books through this prize and encourage more people to read…and also write another chapter in JCB's history in India.' With such hopes, the JCB award promises to be India's own little Pulitzer, a small step perhaps towards another epic story.