When'll we derive the 'Outcome' in NEP?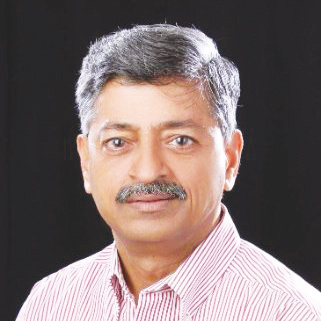 Sesh Seshadri
Publishing Consultant
Recent news reports state that the HRD Minister has announced in a television interview that NCERT syllabus will be reduced by half, and it will be introduced from the year 2019 academic session.
If you recall, the MHRD has also announced that assessment is to be based on learning outcomes. Hence, I will divide this article in two parts: (1) Accountability of the government to formulate an educational policy (2) Select Recommendations to the government.
(1) Accountability of the government: The current government came to power in mid 2014. After a gap of a few months (in 2015), the government constituted a committee under the chairmanship of TSR Subramanian, former Cabinet Secretary to prepare a new education policy.
In May 2016, the then Union Human Resource Development Minister, Smriti Irani in an All India Radio interview on 16 May, said: We have received suggestions from people living in 1.10 lakh villages and over 1,500 municipal bodies... we have prepared a document with the help of experts, including advice by education councils, to improve our education system. It will be unveiled in 15-20 days.
The government was in no hurry to announce the policy. Three years into office and due to changes in portfolios within the Union Cabinet, the Union Government in June 2017 formed another committee, this time headed by space scientist K Kasturirangan, to come up with the blueprint for a new education policy.
The challenge is, in four years of its five-year tenure, the government has not been able to give the nation's education sector that caters to over 300 million students in the country a new education policy.
When the policy is still pending to be formed or announced, how can we move ahead with the proposal to reduce the syllabus by half? Please note that suggestions have been invited from all stake holders, based on a decision to cut the syllabus by half.
I am not sure whether this an open-ended or a closed question. On another note, should the policy change being made now be implemented in 2019, which is the election year and the schools will reopen for the new academic year weeks after the election results are announced. In over four years, the policy is not out while the syllabus change is being made in a hurry. The SCERT/DSERT syllabi is mostly based on the NCERT syllabus and what will happen to those syllabi at each State?
(2) Select recommendations based on NCERT's invitations seeking suggestions to rationalise curriculum, syllabus, subject content for class I to class XII with the objective of all-round development of students. (latest by Friday, 6th April 2018):
Government should announce the National Educational Policy first. Only then changes to curriculum and content should be made. The policy framework from Mr Kasturirangan must come first
Policy should encourage both personal and academic achievements
Introduce Core and Noncore subjects to enable the students to have their choice
Content should challenge students to apply their knowledge and skills
Learn from The International Baccalaureate (IB) and introduce creativity, activity and service
Remove detention planned at Grade/Class5 level given the current dropout rate
Change the order of Assessment to formative, diagnostic and summative
In conclusion, the non performance of children in classroom is stemming from decades of neglect and cannot be rectified in the short term. The present announcement makes us think whether it is for content, curriculum or a mere intervention. Hopefully it will address quality, infrastructure and teacher recruitment.
On a side note, I want to publicise the announcement made by the Government of France. There will be a ban on use of mobile phones at any point during the school day starting September 2018. This will apply to the age group of 6 to 15. I am relieved that I am not running a EdTech Company!