John le Carré Won't Come in Anymore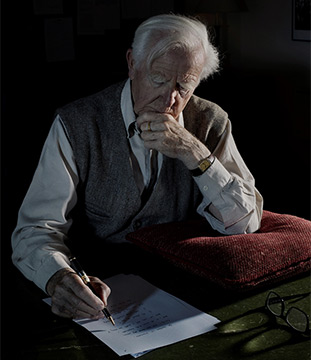 John le Carré has gone into the cold. He won't come in any more… that is in person, though his books will forever thrill spy story buffs. And film buffs who have seen The Spy who came in from the Cold, the 1965 British cold war film directed by Martin Ritt and starring Richard Burton, Claire Bloom, and Oskar Werner. Another memorable work from le Carré has been Tinker Tailor Soldier Spy. John le Carré was his pen name.
Born David John Moore Cornwell in 1931, le Carré died on 12 December, of pneumonia in the Royal Cornwall Hospital, his family said. He was 89 and is survived by his wife and four sons. His agent, Johnny Geller described him as 'as an undisputed giant of English literature'.
Many of the English spy thriller genre of writers were themselves spies, as was Cornwell. Ian Fleming, for example, worked for the British navy and the British secret service during WWII and created the James Bond series first as books, which were then converted into racy films by Hollywood and UK's film industries.
Cornwell began working for the Intelligence Corps of the British Army garrisoned in Austria, working as a German language interrogator of people who crossed the Iron Curtain to the West. In 1952, he returned to England to study at Lincoln College, Oxford, where he worked covertly for the British Security Service, MI5, spying on far-left groups for information about possible Soviet agents.
In 1960, Cornwell transfe