Piracy-Publishing industry's termite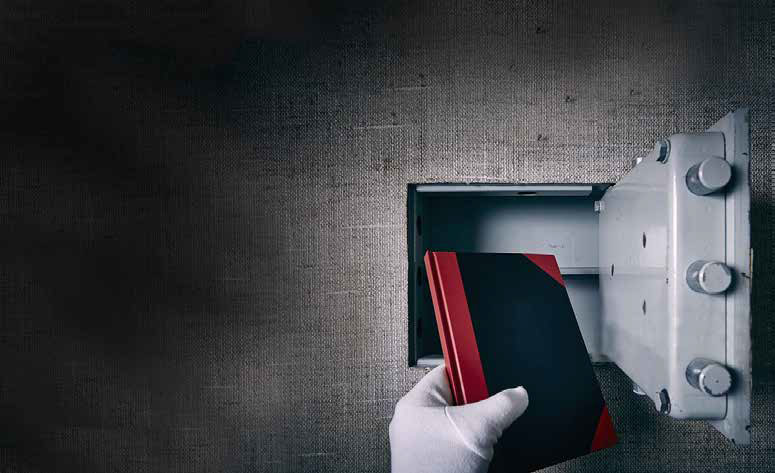 Mathew M Phillip
Piracy has long impacted the publishing industry, eating into its growth and revenue share. This is owing mainly to the fact that our publishing industry is still largely informal and unorganised. The Nielsen Indian Book Market Report 2015 puts the number of publishers at 9000, but the ground reality is that there are several thousand unverified and unregistered publishers working out of small warehouses. The lack of data therefore makes the task of estimating the size of the piracy market even more difficult. However, various studies have been conducted by many industry experts, and they estimate piracy levels to be varying from 21 per cent to over 50 per cent, depending on the type of books. The publishing industry has grown exponentially in the past decade or so, and piracy levels have kept pace with it. Breakthroughs in technology has further aided the rise of such pirates, who can now reprint a book illegally merely with the help of a scanner, a computer with optical recognition programme and a small rotary press—all of which are easily available these days. Pirates only need a couple of copies of the original title and they are good to go, reproducing inexpensive books which look almost identical to the original. The existence of piracy within the publishing industry has hollowed the system from within over the years.
According to the report on 'Socio-Economic Impact of Piracy in the Publishing Sector', conducted by the Confederation of Indian Industry (CII), the loss of legitimate sales revenue due to piracy in publication of books stands at Rs 8,334 crore in 2011-12, which is more than double of what it was in 2007- 08 at Rs 3,885 crore. The study estimates the level of piracy in publication of books to be increasing in the range of 17–20 per cent during the period 2007-08 to 2011-12. Another study conducted by the German Book Office in a research paper titled 'Perspective of Publishing in India 2014-15', says the loss to the publishers in India due to piracy was estimated to be around $74 million (Rs 400 crores).
The loss of revenue sales in turn results in lower taxable income through publishers, distributors, retailers, and authors (as royalty income). It therefore is a deterrent not just for the publishing industry, but a legitimate threat to the government's source of income.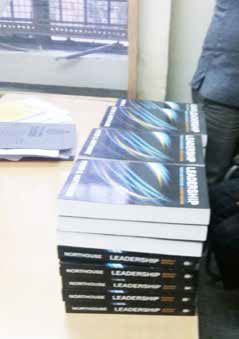 The CII study estimate that due to piracy, the tax loss in 2007-08 was Rs 320.5 crore, which increased to Rs 461 crore in 2009- 10 and went up to Rs 687.5 crore in 2011- 12. Apart from affecting sales revenues and profitability, the existence of piracy also impacts the enthusiasm of writers and creative authors to enter a market where it is entirely possible to see someone else reap the rewards of their invested time and effort, thereby becoming victims of intellectual property theft.
However, a recent example of swift action on the authorities' part was seen when following a complaint filed by SAGE Publications, Swastik Books was raided by the Delhi Police. A police team under the supervision of ACP, DIU Rohini District, along with IO Sub Inspector (SI) Deepak Kumar, one more SI, one Assistant Sub Inspector (ASI) and two Head Constables (HC) conducted the raid which resulted in many copies of counterfeit SAGE titles seized, the most important one being Leadership by Peter Northouse. Speaking about the action taken, Vivek Mehra, the Managing Director & CEO of SAGE said, 'Counterfeiting is a scourge, it is disheartening to see people profiting from such ventures. The true sufferers are the students. The Northouse book has been adopted by various universities in India. We want to offer the most recent edition at an Indian price but piracy makes us cautious about bringing these into the system.'
copies back to their original source of reproduction. Take for example the case of Prabhat Prakashan, which found out that some of their best-selling titles had been pirated. 'The books were dispatched from Delhi and we traced the main culprit to Maharashtra. But we could not chase them to put them behind the bars,' says Piyush Kumar, Publisher, Prabhat Prakashan. Pirates operate clandestinely in an environment which changes its modus operandi from time to time, therefore acting with near impunity since it is very difficult to bust their network. Highlighting how difficult it is to track pirates, Ajay Mago, Publisher, Om Books International says, 'There is no knowing whether pirated copies of our titles are already there in the domestic and overseas markets without our knowledge.'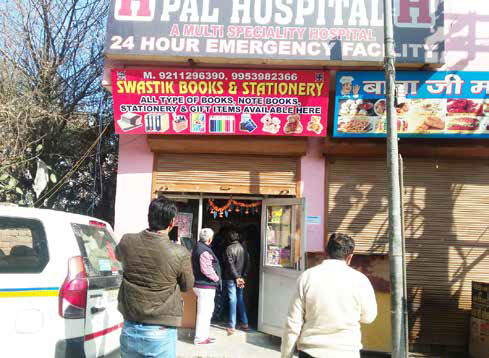 SAGE's example is but a drop in the ocean, and almost all publishers, especially the larger ones, face the problem of their titles being illegally reproduced and sold through online platforms like Amazon, Flipkart and Biblio as well as retail stores. And since it is difficult to 'gather evidence and prove that the copies being offered are counterfeit', as Mehra said, the pirates are able to get away with their act. 'Being the largest trade books publisher and the biggest contributor to the bestsellers charts, some of the Penguin Random House titles are pirated. They aren't available in physical bookstores, but are sold at traffic junctions and pavement booksellers, and now on online portals,' says Nandan Jha, Head of Sales and Production, Penguin Random House.
Piracy has long been the bane of the Indian publishing industry. Book piracy has been prevalent in India in spite of the fact that being a developing country, books are offered at slightly lower prices as compared to prices in other countries. Many consumers in India therefore are habitually inclined towards buying cheaper books, a fact highlighted by Arup Bose, Publisher, Srishti Publishers when asked about his views on how to tackle piracy. 'We feel the best way to counter piracy is by giving a quality product to your customers at an amazingly affordable price which ensures that your readers do not have to search for cheaper options.' The onus, therefore, lies not just with the government authorities and enforcement agencies, who try their best but are often a step behind those who have perfected themselves in this craft, but also with the consumers who are mostly indifferent and apathetic to the publishers' plight and lack sufficient awareness and knowledge of copyright laws.