European Union, China, Japan at New Delhi WBF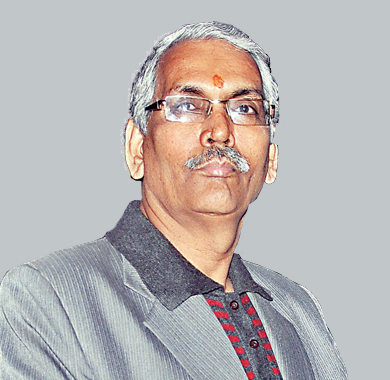 Courting languages
Baldev Bhai Sharma:
As many as 20 foreign countries as well as 27 EU countries have promised to participate in this year's World Book Fair. So, there are nearly 50 foreign guests at the fair this year, which makes it a real global show.
NBT has come to an understanding with a Chinese publisher and we are translating 25 books published by them in Hindi and English and they are publishing our books in their language. We are also translating books of a Japanese publisher on cleanliness for school-going children. Environment is our theme this year.
NBT is also promoting regional languages as well as many popular local dialects. We have published books in Kokborok, Nepalese, Halbi, Gondi, Santhali, Magahi, Maithili etc.We have recently published a book in Sanskrit at the Varanasi Book Fair. This year we have a new theme, Enviornment and Climate Change in the World Book Fair. We will try to create awareness through books based on these subjects.
Capaxil and the contractor blamed eachother for the getup mess. Finally, the German Book Office in New Delhi 'saved the stand from humiliating dismantlement'.
Book Link: What is new in World Book Fair 2018?
Baldev Bhai Sharma: Agar maanavta ko bachana hai to prakriti ko bhi bachana hoga. This year's theme is Environment and Climate Change. We will take this opportunity to inform people about the steps and initiatives taken by the government to protect our Environment and the various events and exhibitions in this regard we have promoted. NBT is also conducting seminars related to this subject in the fair where environmental experts and scientists have been invited to speak.
We are seeking help from various government bodies including the State governments to spread awareness regarding the environment and climatic change among students while inculcating the book-reading habit in them.
There are complaints every year from publishers, distributors and visitors regarding the management of the annual NDW Book Fair.
NBT has been constantly working with ITPO (the fair grounds authority) to minimise discomfort for our participants as well as for our visitors. Post demonetisation we installed ATM kiosks at the book fair so that our book lovers do not face any kind of currency shortage. Last year we also ensured that publishers and distributors could easily obtain temporary phone line connection so that their point of sale devices could be operational without any hassle.
NBT has been in favour of organisaing the book fair without any entry fee as we want more and more book lovers to attend the fair, but as you are aware we have our limitations we will try to get these issues sorted out at the earliest. Still, I reiterate we will make sure that nobody faces any problem during the fair.