We're not relying on dialogue: Prasoon Joshi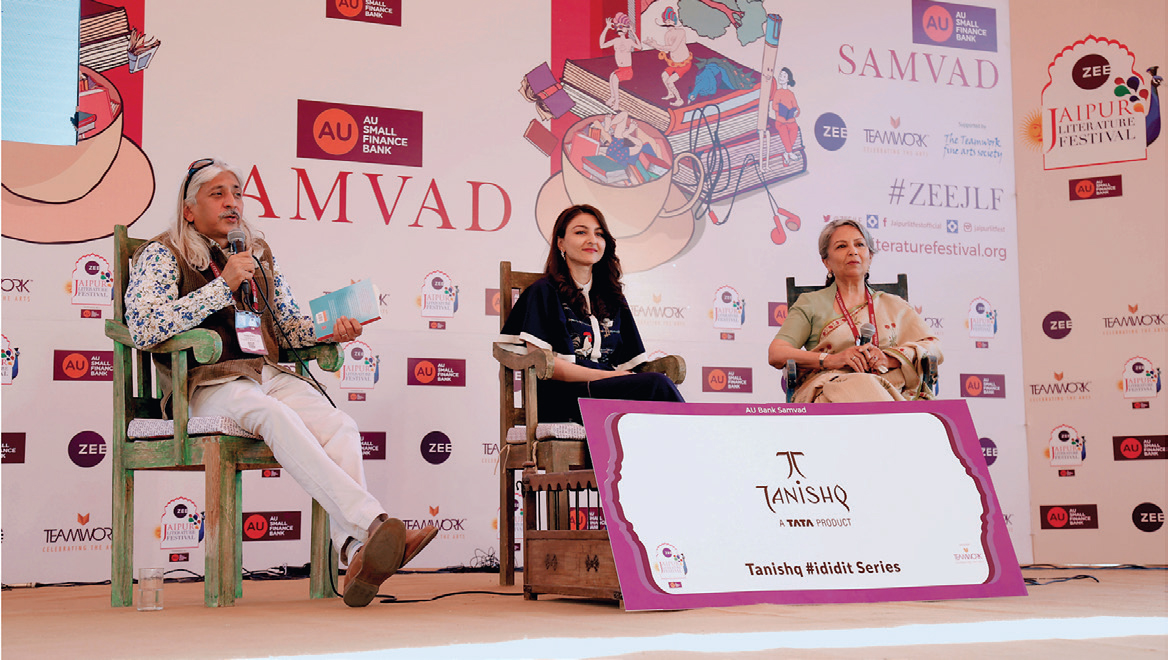 The eleventh edition of the ZEE Jaipur Literature Festival saw a footfall of half million booklovers in the five days of the fest from 24 to 29 January. Organisers said this was a record number higher by around 23 per cent over the 2017 edition. The event took place amidst the political misadventure of some fanatic groups over the film Padmavati/Padmavat, whose target were not only the film but the director, producer, actors and India's film certification authority (Censor Board) chief Prasoon Joshi, a poet and screen writer in his own right who is a very inspiring presence at the JLF every year.
In a statement cancelling his visit, Joshi said at the beginning of the fest,'Will not be attending JLF this year and must say will miss sharing great moments with literature and poetry lovers. I am doing this so that the dignity of the event does not get compromised or discomfort caused either to the organisers, fellow writers or the attendees. And also, so that the lovers of literature get to focus on creativity and not controversy'. He continued, 'Speaking of which , the issue around the film Padmaavat-I did my job and sincerely took a sensitive and balanced call. As I have said earlier, certification was done with due processes, incorporating valid suggestions whilst staying mindful to the concerns of the society as well as to the canvas of cinema. It's sad that we are not relying on genuine peaceful dialogue. It's important that we keep mutual trust and faith in each other and our institutions so that the issues don't reach this far'.
In the keynote session, prolific writer Pico Iyer had thousands of people standing at the Bank of Baroda Front Lawns lapping up his words. 'In the 19th century, the centre of literature was London; in the 20th century it was New York; and there is no doubt that the global capital of 21st-century writing is Mumbai. The single most important state of all is the one we have the most control over: the state of our imagination. We can't erase nationalists and terrorists, but our words, ideas and rigorous imaginings can take us past simplicity, and remind us that ultimately, we change the world by changing how we think. Literature is more essential than ever, because imagination is no respecter of boundaries – we speak over, under and around the wall', the award winning writer said.
Fear take centerstage at Jaipur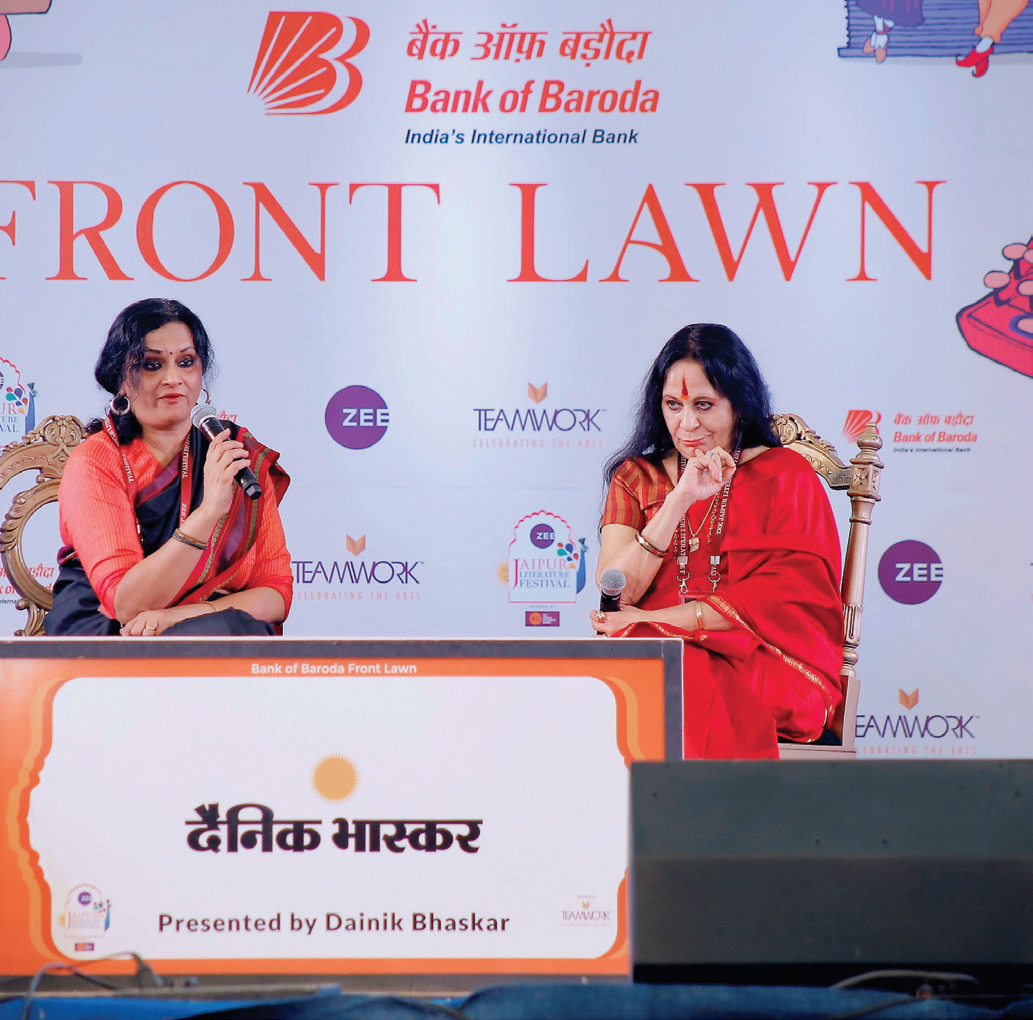 Like every year, the 11th edition of the Jaipur Literature Festival saw a host of very interesting speakers at discussions on some very interesting books, where pleasantly dissent took the frontspace.
How did Donald Trump become President of the most powerful country in the world? British Journalist Matt Frei, author of Only in America and maker of a documentary called The Trumps: From Immigrant to President, explained the Trump phenomenon and what it means for American and world politics. Frei started the discussion with Suzy Hansen with a startling image, 'Imagine that you were stuck on an island or cave in 2015 and you wake up in 2017 and look at your twitter feed, and you see Donald Trump posting very unpresidential things, you would think you are on some great recreational drugs'. He described the victory of Trump as 'incomprehensible', but not unusual for American presidential politics over recent decades.
From the award-winning investigative stories blowing the cover on sexual abuse in the Catholic Church by The Boston Globe's Spotlight team to the only writer to have ever gone under cover in North Korea, from the dangers involved in reporting live at the frontline during wars to discussions with leading Indian media personalities, the programme at the 11th edition of ZEE Jaipur Literature Festival 2018 was rich with options for those who wish to get a firsthand knowledge of journalistic and reportage writing. In Among the Insurgents with Cathy Scott-Clark, Michael Vatikiotis and Peter Bergen were in conversation with Charlie English as they discussed how in this age of terrorism and insurgency, it has never been more important to report accurately on the actions of those who take up arms against established governments. At the same time, never have journalists been in greater danger doing so, and how exactly does one report on resistance fighters who do this without acting as amplifiers for terrorists? The panel, who have studied and spent time with insurgent groups, gave their perspective on the practical and moral conundrums of covering insurgencies.
In the gripping Manhunt: Pakistan and the Search for Bin Laden, speaking about his impressions of Bin Laden, Peter Bergen, the only journalist granted access to the Abbottabad compound before the Pakistani government demolished it, recounted, 'He was very tall and thin, carried himself like a cleric, and spoke quietly even though his words were filled with anger for the US'. Bergen revealed that Bin Laden intended to target President Barack Obama and General David Petraeus in order to lead the US into a crisis and alter the war's path: 'With the 10th anniversary of 9/11 approaching, he felt he hadn't really done anything against his biggest enemy.'
Among the many journalist writers talking of their adventures was the intrepid undercover investigative journalist Suki Kim in conversation with Michael Breen in Undercover in North Korea: Facts and Fictions. Suki said, 'Fear that is instilled by the state where the constant message is "we are at the brink of war."'
The Rohingya Crisis and the role of Nobel laureate and the first incumbent state counsellor of Myanmar Aung San Suu Kyi, was discussed by a panel of Speakers on the panel: Jeffrey Gettleman, Nick Perry, Praveen Swami and Shelley Thakral in conversation with Salil Tripathi. Suu Kyi was heralded as the champion of change and an advocate of peace but her choice to not intervene in the Rohingya crisis has shocked everyone in international circles. Talking about the steps that she can take to deal with the issue, Perry said, 'She has a number of options at her disposal. She has a parliamentary m a j o r i t y to apply pressure'. S t a t e controlled media in Myanmar– o v e r which Suu Kyi has some influence–has been instrumental in fermenting ethnic hatred against the Rohingyas: they have gone to the extent of calling them 'human flee'. She controls foreign office and she must involve the international community and observers, Perry added. Swami pitched in by commenting, 'Her story holds out a lesson that a political leader should not be confused with a saint'.
In the strife-torn times that countries like Syria, Palestine and other parts of the Arab world are currently grappling with, a session that celebrated Arab culture was deeply relevant. The true impact of literature lies in speaking the unspoken and the Festival panel, comprising authors with roots in Syria, Palestine, Lebanon and Israel, delved within the layers of the ancient region's vast literary wealth, contextualizing its literature against its uncomfortable contemporary reality. The session had Alia Malek, Rabih Alameddine, Raja Shehadeh in conversation with Susan Abulhawa in Writing the Arab World.
ACCESS Health International sponsored Innovations in Healthcare: The India Example featured American biologist William A. Haseltine, best known for his ground-breaking work on HIV/ AIDS and the human genome, where he praised India for innovating treatment methods and medical research, even though it continues to have an international perception o f b e - i n g backwards in providing health care. However, he cited India as one of the countries that has contrasting attributes in terms of providing affordable medication, but with a huge number of untreated patients. Amrita Tripathi, author of books like The Sibus Knot and Broken News, talked about the importance of mental health, and how living in urban landscapes has created a fissure in the way humans experience their lives in isolation.
Writer-journalist Bee Rowlatt hailed the MeToo movement as a 'collective outcry against male sexual violence'. Vinod Dua agreed that men indeed do have it too easy. They are raised with a sense of entitlement, and controversial statements like 'boys make mistakes' or 'one minor rape' give them the power to get away with being sexual violence perpetrators. Ruchira Gupta said that even if only a minority of men decide to abuse the power they have been bestowed with, it becomes problematic for the whole society. She asserted that someone 'touching your cheek, pulling your bra strap, and poking your waist' is 'rape culture' and should be called out for what it is. Lawyer Pinky Anand brought in the legal dimensions and limitations in the pursuit of justice for sexual harassment victims. She pointed out that this inadequacy has necessitated the growth of social and civil activism in recent times, as an increasing number of women have spoken out about violence meted out against them. Making a bold statement, Sandip Roy said that real change will come when a woman is able to walk into a police station to register an FIR on sexual harassment charge, and not be asked what she was drinking or wearing.
The audience ultimately attested through the vote that men certainly do have it easy. However, Bee called out the immense polarization around the issue, and ended the closing debate of the ZEE Jaipur Literature Festival with a quote from Mary Wollstonecraft: I do not wish women to have power over men, but over themselves.
In A Life In Music, the tabla maestro Zakir Hussain spoke of his dedication and love for the instrument along with his experiences and memories of working with a host of legendary musicians and shared, 'As soon as you touch an instrument, its spirit stays with you.'
Legendary BAFTA awardee playwright Tom Stoppard was in conversation with Sanjna Kapoor where Stoppard was disarmingly charming and internet sensation instapoet Rupi Kaur of Milk and Honey lived up to her fame. The effervescent and feisty Mira Nair held the stage with The Personal and the Political. Under the Stars at Hawa Mahal featured The Troth-Usne Kaha Tha, a multimedia dance and theatre production presented by Akademi, the UK's leading producer of Indian dance, marking the centenary of World War I. A Majestic Evening at Amber Fort featured a sarangi recital by Ustad Kamal Sabri and a special showcase Hazaaron Khwaishein Aisi… a tribute to the late ghazal maestro Jagjit Singh by singer, songwriter and composer Shekhar Ravjiani. Fear take centerstage at Jaipur