La délicatesse to Nazakat, Foenkinos' best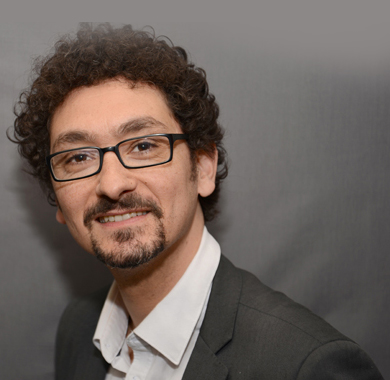 David Foenkinos is a French author and screenwriter. His novel La délicatesse is a bestseller in France whose Hindi translation Nazakat got launched at New Delhi World Book Fair. We caught up with this Prix Renaudot awardee for a quick chat.
What pushed you into writing and writing for the screen? What do you enjoy the most and why?
Writing drives my life. I had a heart operation at the age of 16 and that is when I got in touch with books. Those books saved my life in many ways. Later on, I discovered my passion for writing and could not part away from it. Screen writing came later.
While watching Les Souvenirs I realised that sometimes, the serious of all problems can be tackled lightly, with a pinch of sarcasm and fun. What needs to be 'specifically' taken care of while turning a hundred page book into a few hour movie?
You are quite right. That's what I liked the most about Les Souvenirs as well, the mix of gravity and lightness. These light moments of fun and togetherness represent the heart of the delicacy. The same delicacy turned a drama into an epic love affair. For the memories, there have been many film projects, but this is my favourite. It has done justice justice to the book the book while successfully holding its own autonomy. I think the essential point of making any adaptation is: to keep the spirit of the book alive.
Talking of La Délicatesse, women's sensuality is being explored a lot lately and equally loved by the masses. What progress or transformation have you seen on this subject recently?
The world's relationship with women is rapidly changing. Men are more sensitive and outspoken on women's issues now. It has become an absolute necessity. I have also tried to explore the concept of femininity via La Délicatesse that tells the story of Nathalie's journey from her lowest point to the highest. This is my ode to feminism for a greater good.