BJP promotes reading right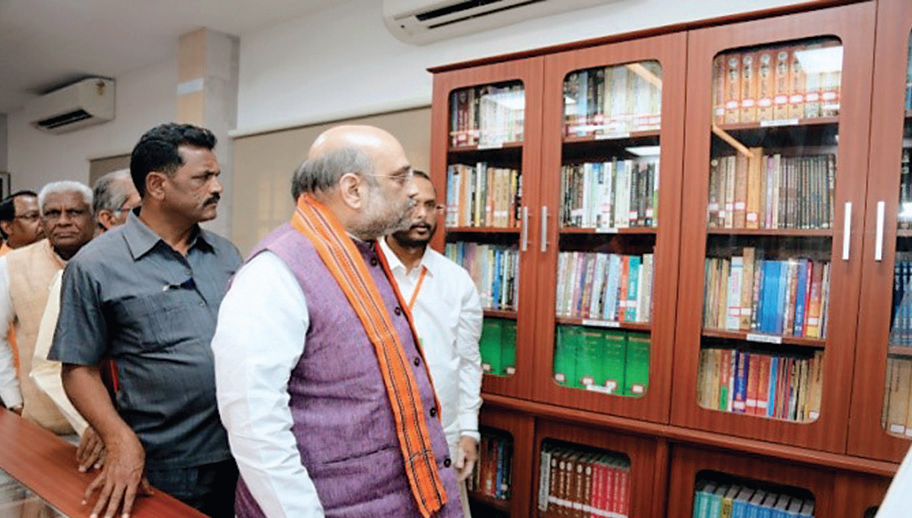 The Bharatiya Janata Party has set up a central library in its head office in New Delhi and has taken a decision to set up libraries in all its regional and State offices, a directive from party president Amit Shah has said. Book reading sessions for the party's members of Parliament, and documenting and digitising every party event to build a 'rigorous, research-centric environment' in the organisation, has been made a must.
There is a renewed realisation in the party that political movements can grow only when there is intellectual rigour, said Anirban Ganguly, who heads the Shyama Prasad Research Foundation and is the co-convener of the BJP's library department. 'Our party president is very clear that in 50 years we will become like any other party if we don't read and write and reflect. There was a tradition of reading and writing from Acharya Dev Prasad Ghosh and Deendayal Upadhyaya to KR Malkani and JP Mathur–everyone read and wrote regularly', Ganguly said.
A dozen libraries have been opened so far, with 1,200 books in each. An all-India team of researchers has also been set up to conduct weekly video conferences with managers of libraries in other party offices.The first library in a BJP office opened in February 2016, in the central office in Delhi, after which libraries in Karnataka, Madhya Pradesh, Rajasthan, Uttar Pradesh, Uttarakhand and Jharkhand came up. Since January 2018, every Wednesday when the Parliament session is on, the party conducts a book reading session for its MPs. A particular author is identified and there is a discussion on the book for 90 minutes. Deendayal Upadhyaya's political diary, RNP Singh's 'Nehru: A Troubled Legacy' and Nitin Gokhale's 'Securing India' are among the books discussed so far. Among the participants have been ministers Suresh Prabhu and Shiv Pratap Shukla.
Besides, over the past two years, the party has uploaded 5,000 books in its digital library, which has some rare books such as the entire collection of the trial of Lokmanya Tilak and the BJP's white paper on the Ayodhya movement.