Gurmehar's subtle attempt at writing an autobiography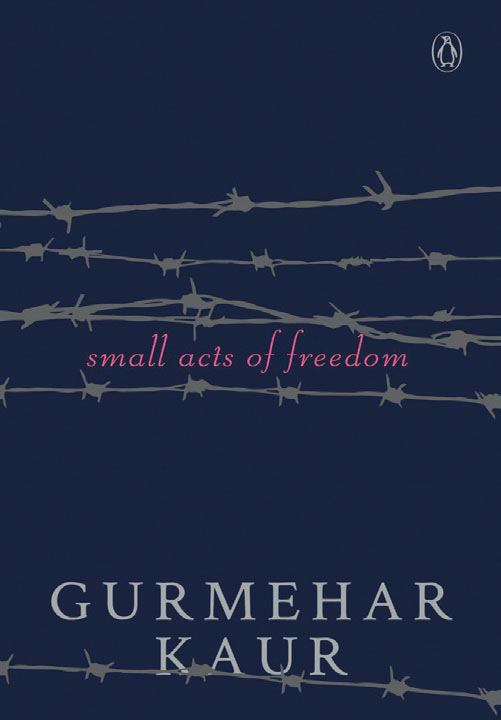 Title: Small Acts of Freedom
AUTHOR: Gurmehar Kaur
PP: 304
PRICE: Rs.299
Publisher: Penguin Random House India
Gurmehar Kaur, the girl who rose to fame amidst the infamous clash of 2017 between AISF (All India Student Federation) and ABVP (Akhil Bharatiya Vidyarthi Parishad), has added yet another feather to her hat—of that of an author. The 20 years old Delhi University student's 'Small Acts of Freedom' is an account of sheer courage in the face of adversity by the three generations of Kaur women. However, these stories are not unusual in any way whatsoever. These are the everyday narrative of every single woman in our families.
The struggles that a woman faces within the four walls of a house might seem too trifle to even notice, but the truth is that they are not. Therefore, the story does not present anything new to the table but it does give away an insight into how those seemingly trifle and insignificant issues have a huge impact on their decisions and hence, lives. The story criss crosses at each chapter, jumping back and forth in time that unwinds their struggles from the time of India-Pak partition to present.
While its introduction speaks of the exact day and turns of events that brought this book into existence, the story shares the instances which made Gulgul, Gurmehar. But in contrast to the nonfiction genre, that the book has been put in, it appears to be a work of fiction at numerous points.