Jealous mistresses of nine men—politics and practice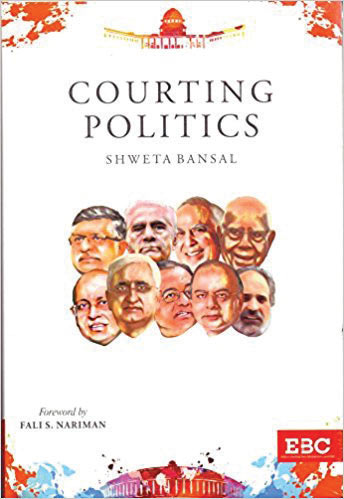 Title: Courting Politics
AUTHOR: Shweta Bansal K N Rao
PP: 512
PRICE: Rs.569
Publisher: Eastern Book Company
Shweta Bansal's Courting Politics is about nine of India's distinguished lawyer—politicians. Shweta, a lawyer by education also cleared the civil services and went on to join the coveted Indian Foreign Service. She has featured nine lawyer politicians in her book. All the nine men documented in the book— Ram Jethmalani, Shanti Bhushan, P Chidambaram, Muzaffar Hussain Baig, Kapil Sibal, Arun Jaitley, Salman Khurshid, Ravi Shankar Prasad and Abhishek Manu Singhvi are legends, both in field of law and politics, which is evident from the fact that six of the nine, have been union ministers The book is divided into nine chapters; each dedicated to a dignitary and discussing the journey of the protagonist highlighting the ups and downs in their professional and personal live.
There are never before heard or read instances in this book. Shweta researched for a year and half, talking to the nine men along with their peers (both personal and professional). Consequently, the book is laced with interesting and funny anecdotes. Ram Jethmalani's light hearted banter with Indira Gandhi, Arun Jaitley's camaraderie with Rajat Sharma which dates back to their DU days and many more. Abhishek Manu Singhvi once famously said regarding politics and practice, 'Both are very jealous mistresses and they both require constant service'. Shweta's book explores this emotion very well.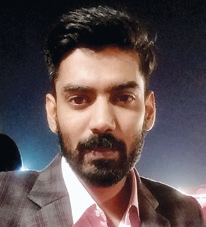 Kanishk Shekhar
Teaches for Civil Services Exam. He has keen interest in socioeconomic, political and security issues
Profiles of these prominent lawyers would make readers realise the extent to which lawyers affect policymaking in India. The author has tried to delve into the question, why lawyers are attracted toward politics? Her book also tries to portray an account of pre and post emergency era, where lawyers were segregated on the efficacy and necessity of emergency.
This book appears to be an eulogy to all nine men however, there are periodic light criticisms. Courting Politics engrosses the readers with the impeccable evolution of Indian Democracy through the lens of Indian legal system.
There are intimate tales narrating the lives of these men and contain information that is largely not in the public domain. This book is an attempt to look at their lives as not just politicians or lawyers but as individuals walking in bones and blood.