Dump sellers seek dedicated space, legality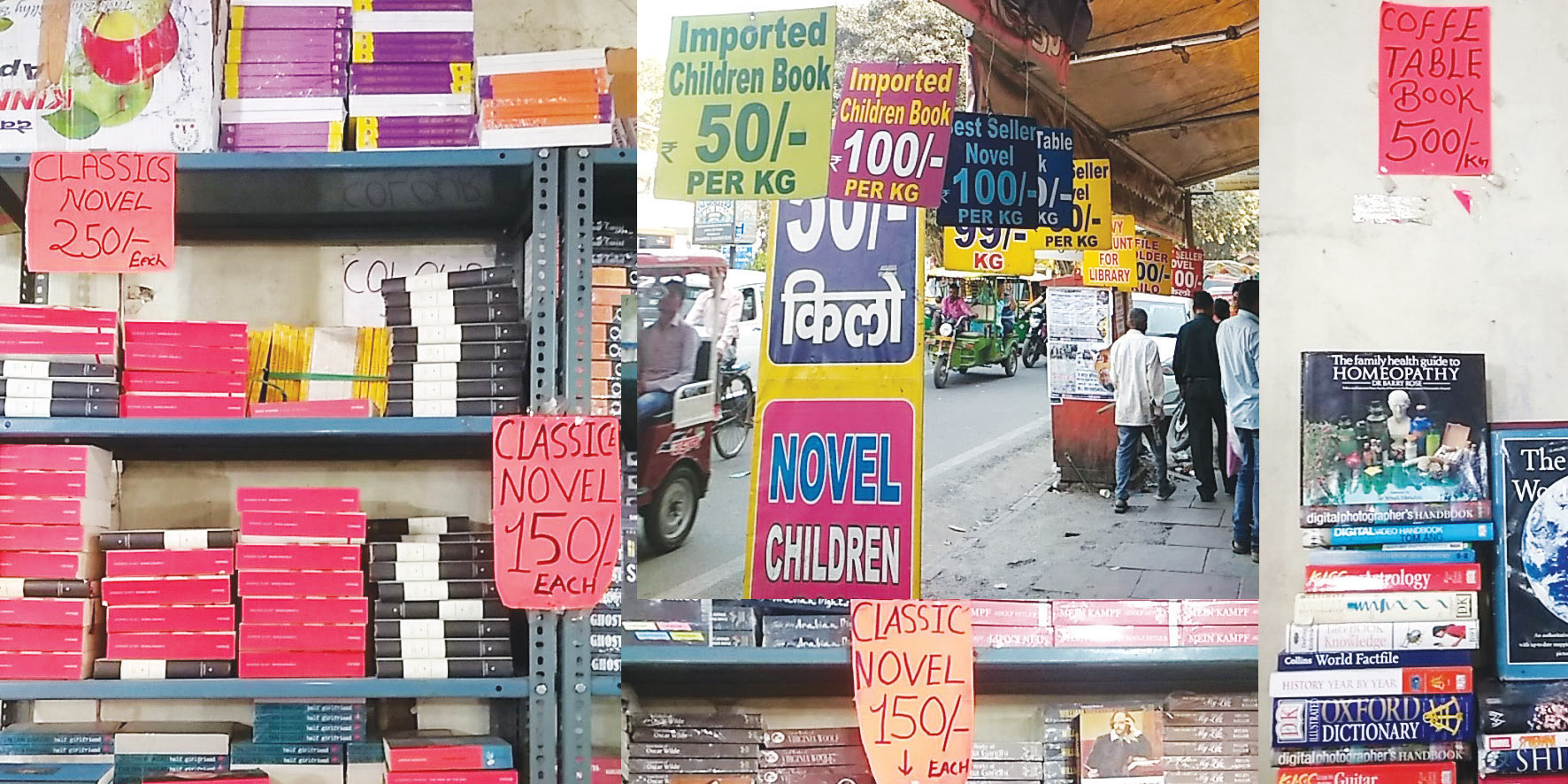 Complete series of Sherlock Holmes at 25% of the MRP, Brand new copies of Penguin Classics at Rs 150 per kilogramme! Best selling novels at Rs 99, beautifully illustrated Coffeetable books at Rs 500 each will lure every book lover to these four, neatly decked up bookstores on Netaji Subash Chandra Bose Marg, Daryaganj. Popularly known as the secondhand booksellers and dump booksellers, these stores have their own stories to tell and woes to share.
While being heavily criticised by the mainstream publishers for polluting and disrupting the usual flow of the book fairs at Pragati Maidan, these bookstores consider themselves as equal and a part of the publishing sector and as good as any one else in the book publishing industry.
'Instead of throwing away the books, we sell them at cheaper rates. It annoys the publishers. But online, even they sell their books at 45-60% discount', says Ramesh Ojha of Mukta Book Agency. He further adds, 'We don't have any problem with them. It is they who find us troublesome, but at the end of the day, they come to us for clearing their unsold stock. We do not make these books at our homes'.
They are largely visited by the young readers from schools and colleges. 'Going for a single book at 299 and above seems unreasonable to us when we can get three books for Rs 100', a Delhi University student at the New Delhi World Book Fair told Book Link. Many publishers had raised a great hue and cry around these booksellers during the January fair which compelled NBT to issue a strict notice against them. By the time any serious action could be taken, the fair had already come to an end.
However, all the dump sellers Book Link spoke to said, they would want to conduct business legally and sought dedicated slots for selling rejects. In the UK and the USA book stores give away boxes full of books at $1/1 pound a box of assorted. Multinationals in India regularly hand over their rejects to dump sellers to take away and clear godown spaces.
What the publishing federation needs to understand is that they are not a different entity from this sector. Instead of completely denying them an access, if some spatial arrangments could be made, a spot at the official fair where stalls for dump sellers are allocated, instead of mingling them with the general publishers then it will add another wing to the evergreen book industry of India. After all, we all need an extra hand to deal with old stocks, considering, even NBT and CBSE/NCERT have books to dump these days. Make these accessible to some one instead of trashing it.