Words to fit the beautiful photos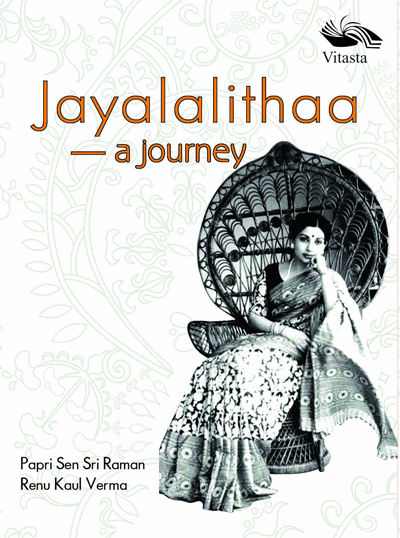 TITLE: Jayalalitha–a journey
AUTHOR: Papri Sri Raman and Renu Kaul Verma
LAYOUT: Labanya Kalita
PP: 200
PRICE: Rs.3,995
Publisher: Vitasta
Charismatic is the persona, charming is the aura, showstopper is the presence, decisive is the effect ...all this and more is what Jayalalitha was in her times and after, as an actor, as a screen presence, as a politician, as a chief minister. Having heard all this and more of her in as many ways in as many forms, Vitasta's pictorial biography, Jayalalitha–a journey, by Papri Sri Raman and Renu Kaul Verma is a fitting tribute to the lonely achiever who strode across male bastions of cinema and politics with aplomb and ease and held her own, imprinting her presence for all time to come.
This painstakingly collated collection of pictures gives the reader an expansive glimpse into the not-so-private life of this popular heroine and politician. Straying from the beaten path of restating all that is in the public space of this very peoples' personality, there are little nuggets of episodes, recollections, reminiscences, recalled with affection and nostalgia from the very few who were close to her at many points in her life. While Jayalalitha's reading indulgences are well know, her writing skills remain the hidden candle in the bushel. Everybody has heard of her proficiency in Tamil and English but her ease with all the south Indian languages and Hindi was another of her less acknowledged skills as was her comfort in writing Tamil.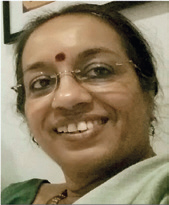 Dhanalakshmi Ayyer
is an avid bibliophile
To match every picture with a fitting and corresponding writeup is something that all books of this genre specialise in, but to counter-pose the words with appropriate pictures with ease, speaks of the care and dedication that has gone into its making.
From her tumultuous ascendancy, to the quiet lull and the steady dominance later–it is this exposition that makes Jayalalitha–a journey a labour of love, a fitting tribute, which regrettably saw the light of day after her passing on.