Brahmaputra Literary Festival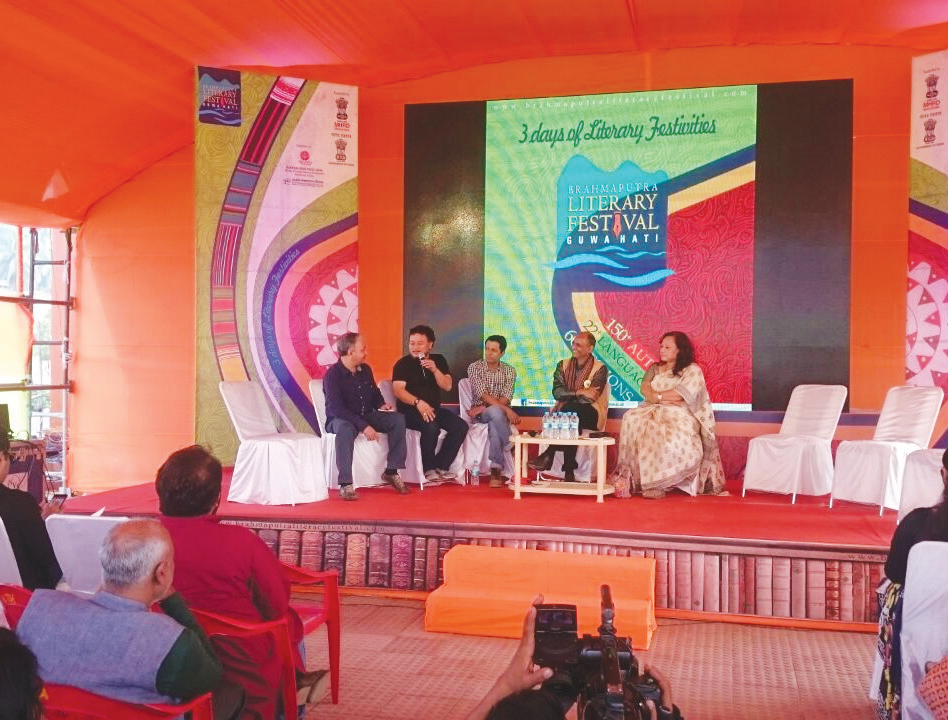 The Brahmaputra Literary Festival 2018 takes place from 9 to 11 February, at Srimanta Sankaradeva Kalakshetra, Guwahati, Assam. With 100+ authors, 15+ languages, and more than 30 sessions, the three-day extravaganza promises a fun-filled weekend of literature, discussions, interactive sessions and much more! Among the distinguished participants are K Enoch, Mamang Dai, Kula Saikia, Dinkar Kumar, Advaita Kala, Vani Tripathi, Ashok Ferrey, Makarand Paranjape, Ravi Subramanium, Nand Kishore Pandey, Indranath Chowdhury, Vayu Naida, K K Goenka, Ionam Doren, YD Thongchi, and Vinod Anupam.
The first edition of Brahmaputra Literary Festival, an initiative by National Book Trust, India was organised in 2017 in association with Publication Board, Assam and supported by the Ministry of HRD, Government of India and the Government of Assam. Different from other literary festivals, the Brahmaputra Literary Festival is an attempt to give a platform to young and established authors where they together share their thoughts on literature, language and society.