GST: Books victims of collateral damage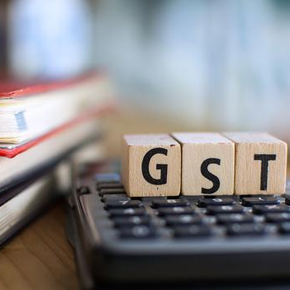 It has been six months since the General Sales and Service Tax regime has been implemented in India.
'During the initial period of its implementation, children's books were said to have a GST rate of 10-12 per cent which too was later pulled away in order to keep their prices low. However, inputs such as printing, binding and royalties to authors now attract tax at 12 per cent. Since we do not get any input credit, therefore, we are compelled to raise the cost of our books. Other than that, nothing has changed and we are not facing any problem', said Ajay Saxena, Director, Aakar Books. Thomas Abraham, Managing Director, Hachette India says, 'Right now it has increased costs—both from the perspective of production costs as well as the charge on royalty'. On being asked whether it will prove beneficial or not he answers, 'Any cost increase is bad, of course. The print cost is something one accepts I suppose as an indirect cost impact. But why was the rather needless 12 per cent charge on royalties was suddenly introduced? This is surprising. If it was meant for software and other IP industries, then books are the victims of collateral damage'. He says, the problem can only be tackled by a reversal of the charge for books.
Author Amit Shankar has a different perspective. 'There are two sides of GST. One concerns individuals and the other, the nation. GST for the nation was required for a very long time and it is high time that nation moves to a single taxing policy. It will bolster the tax collection by the government and provide an ease of filing tax for businessman and traders alike. Coming to the individual side, it is a myth that GST will eat into the royalties of authors. Instead, it will help them in calculating their royalties at a single flat rate and further help them in planning their budget efficiently.'
Shobit Arya, owner of Wisdom Tree, also believes that GST will ultimately benefit the country wholistically in the long run but is not going to boost 'only' the publishing industry anytime soon. 'The sale of nonbest- selling books have already gone down. There is a loss of 3 to 4 per cent to every publisher', he adds.