Satyajit Ray's masterpiece got revamped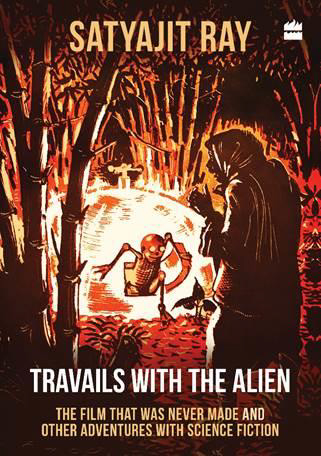 In the 1960s Satyajit Ray wrote a screenplay for what would have been the first-of-its-kind sci-fi film to be made in India. It was called The Alien..
It was based on his own short story "Bonkubabur Bandhu", about an alien landing in Bengal and befriending a boy. On being prompted by Arthur C. Clarke, who found the screenplay promising, Ray sent the script to Columbia Pictures in Hollywood, who agreed to back it, and Peter Sellers was approached. Then started the "Ordeals of the Alien" as Ray calls it, as even after a series of trips to the US, UK and France, the film was never made, and more shockingly, some fifteen years later, Ray watched Steven Spielberg's film Close Encounters of the Third Kind and later E.T.: The Extra-Terrestrial, and realized these bore uncanny resemblances to his script The Alien, including the way the ET was designed!
Satyajit Ray was a master of science fiction writing. Through his Professor Shonku stories and other fiction and non-fiction pieces, he explored the genre from various angles. A slice of hitherto undocumented cinema history, Travails with the Alien includes Ray's detailed essay.. on the project with the full script of The Alien, as well as the original short story on which the screenplay was based.These, presented alongside correspondence between Ray and Peter Sellers, Arthur C. Clarke, Marlon Brando, Hollywood producers who showed interest, and a fascinating essay by the young student at Columbia University's Graduate School of Journalism who broke the Spielberg story, make this book a rare and compelling read on science fiction, cinema and the art of adaptation.