US publisher acquires rights to Murugan titles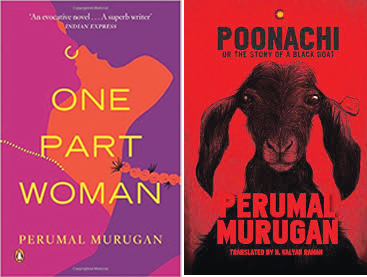 Tamil writer Perumal Murugan's novels–One Part Woman and Poonachi, The Story of a Black Goat–soon will have a worldwide readership as US-based publisher Grove/Atlantic has acquired the rights for publishing them. The agreement was signed between Kannan Sundaram, publisher of Kalachuvadu Publications Pvt Ltd and Grove/Atlantic.
Interestingly, a few years ago the writer had to shift base from Namakkal to Chennai following strong threats issued by certain caste groups objecting to his Madhorubhagan (the original Tamil version of One Part Woman). The US deal was negotiated by Priya Doraswamy at Lotus Lane Literary on behalf of Kannan Sundaram. One Part Woman remained a bestseller since its publication, having sold over 100,000 copies in India in English and other languages. 'The publishers, in consultation with the translators of the two books will make suitable changes in American English. More European territories are expected to acquire rights to the books in ensuing months', Kannan explained.