Justin Trudeau at youth meet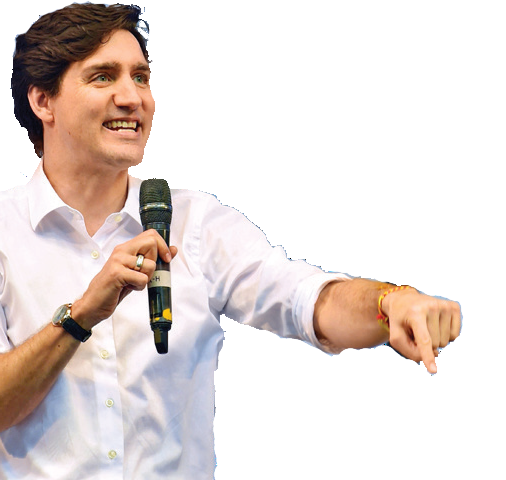 Despite controversies involving the Paradise Papers, Justin Trudeau, Prime Minister of Canada along with his wife Sophie Gregoire, a gender equality activist and speaker, was on a weeklong visit to India which ended on 24 February with a speech at Indira Gandhi National Stadium, Delhi. Trudeau's' YCC (Young Changemakers Conclave) keynote was directly meant for the young students of the nation.
Prior to the Prime Minister's speech, a number of discussions on the same platform ranged from recognising the third gender and their rights on a national front to working towards a greener, cleaner and sustainable environment and a dialogue on the future of the economy. These conversations also featured the likes of Laxmi Narayan Tripathi, the famous transgender rights activist, Dia Mirza UN Environment Goodwill Ambassador for India, and Amitabh Kant CEO of NITI Aayog.
Emphasising the role of youth in building a nation, the visiting PM said, 'You (students) are not the leader of future, each one of you is a leader today'. He thereby urged the youth to act, think and work like a leader. The Canadian PM drew applause when he said, 'Nature itself understands that diversity is key to success; ecosystems that are diverse do better than monocultures'. And this one resonated with the crowd too: Grownups in developed countries tend to be resistant to change. We're facing climate change, refugee migration, all these new challenges – and we need a fresh way of thinking. Young people can be the source of that, because change is all you've known.
Sophie Gregoire was praised for giving an insight into how the Canadian government functions, 'In every single decision this government makes, there's a gender-based lens, we see if the marginalised are going to benefit. They held acceptance in higher regard to tolerance. Don't get me wrong there. But tolerance is not good enough for a society like India or Canada. Think about it "I tolerate you." Doesn't exactly have a very nice ring to it. There is no religion in the world that tells you tolerate your neighbour. No. Love your neighbour, accept your neighbour, embrace your neighbour'. The speech was followed by a discussion on sustainable development, climate change, and gender equality which was co-hosted by Dia Mirza and Samyak Chakrabarty that was followed and put to an end by a poetry recitation spell by Canadian poet Rupi Kaur. No wonder the young audience was enthralled by the keynote speeches from some of the world's most appreciated figures. However, the unforeseen presence of too many corporate houses and scripted questions from the selected few in the audience left many disappointed.