NCT book fair for schools, a mixed bag of plus & minus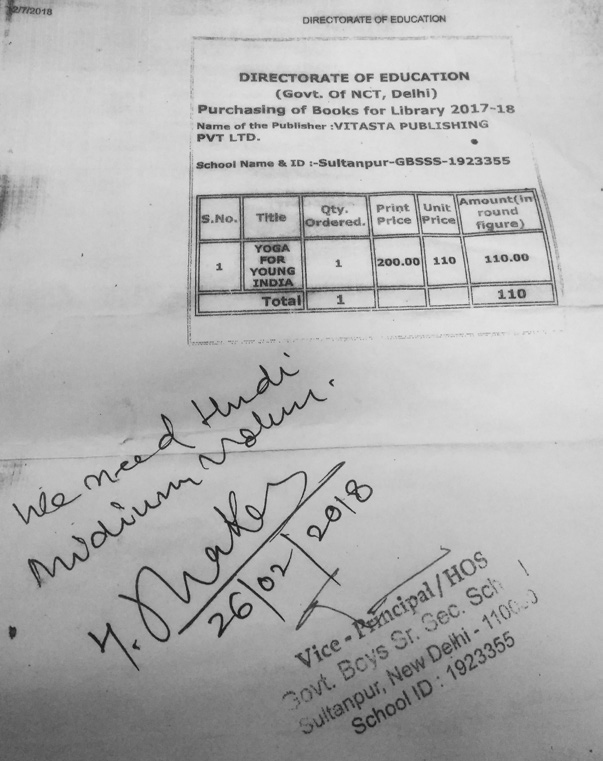 The Directorate of Education under the government of the NCT (National Capital Territory, in other words, Delhi) in February organised a Book Fair for schools at the government school in Dwarka Sec 22. The initiative by the government was widely appreciated. But as the process for the selection and delivery of the books progressed, flaws started to appear. Small publishers, whose only 2-3 books were shortlisted for the fair, were unhappy as they didn't find the 10-day long fair cost-effective, that too in a secluded locality of Dwarka as most of the publishers are based in Daryaganj and commuting to and fro daily from the fair venue was quite expensive. Moreover, mandatory daily attendance of their representative was completely a waste of human resource for such publishers.
A large number of school teachers didn't bother visiting the exhibitors who were displaying their books on the First floor of the venue. Teacher were also found visiting the fair without a printed copy of the books shortlisted for the fair, which eventually resulted in confusion during the selection of books online.
A government school teacher on condition of anonymity told Book Link, 'It is quite confusing for us to select the titles as many publishers had English titles printed in Devanagri , giving the impression the book is in Hindi but actually it is a book in English. Many Hindi medium schools ordered these books in English.' Some schools were found rejecting the books even after placing the order via online portal, because they didn't find them suitable enough for their Hindi medium schools which was again a waste of human resource for publishers. Some publishers also complained that addresses of schools were not properly displayed on the Directorate of Education's website, which was quite a challenge for the delivery boys.