Government is no solution, government is the problem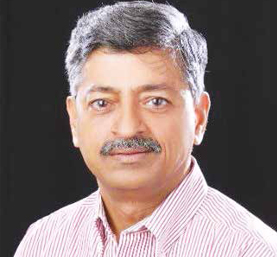 Sesh Seshadri
Publishing Consultant
The Supreme Court in early December 2017 said it was impossible to introduce a common syllabus for all schools across the country and dismissed a petition seeking implementation of
one nation and one education board policy
. This is a classic case wherein the judicial ruling helps an idea that seem to be 'in the name of diversity' helping a lax education system.
There is a Council of Boards of School Education in India (COBSE) since 1979. The aim of COBSE is setting and maintenance of educational standards, curriculum planning, preparation of curriculum materials, reforms in education and others. Their website claims a 60-member board/council.
Almost every State has an established SCERT/DSERT which pretty much has the same aim as the COBSE. Over the past few decades, the States have enjoyed an easy dominance over their central/federal counterpart.
Subsequent years' conservative think-tanks continue to formulate sweeping proposals. For many years, conservatives and the respective State establishment set the intellectual agenda not far from the Left. Institutions are struggling to adjust. Education policy-makers' actual influence on policy seems negligible and its members have conflicting views of the national agenda. It is widely seen as a blue print for the administration and not for the schools and its pupils. Some of the most prominent educationists have voiced their opinion one time or the other.
Could the government revisit or roll back on some of their proposed policy changes? To cite a few examples, the National Curriculum Framework, NCERT/CBSE combined push for common content.
If the SC has found that it is impossible to introduce common syllabus, we can appeal to them that we cannot have common content as well. India has a lot of talent and I think we have been pretty good talent spotters. This is not idle boasting. Now is the time, schools and educational bodies can do a little more in engaging with the government/s to help bring the change. We should ensure that we shape the policy. This will result in gearing up tomorrow's leaders to think and act globally. Everything moves faster now, and the pace is exciting.
There is considerable value in learning from diverse global perspectives and experiences, to quote from a Senior Director of Admissions and Marketing, Cornell University.
To get to a healthier education system we need to first remove all the obstacles.
Who is going to have a good year? Remember there are winners and losers.