Collection of Remnants of Separation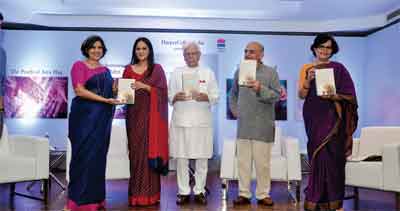 Gurcharan Das, Maya Mirchandani, and Rakhshanda Jalil revisited the poignant time of partition on the book launch of Remnants of Separation compiled by a debutant author Aanchal Malhotra. The intriguing and insightful event saw former Minister K Natwar Singh and Shweta Bachchan among other attendees.
How often does one come across a rusty spoon hidden somewhere in a store room or that old journal with tattered yellow pages? We might probably ignore them as rubbish but Aanchal Malhotra, an artist and oral historian, came up with a book on the same.
Remnants of a Separation, as the name suggests, is an attempt to revisit the Indo-Pak partition through various objects which might not seem to be very important at first sight but later unfolds their own version of stories.