A look back into India's economic restructuring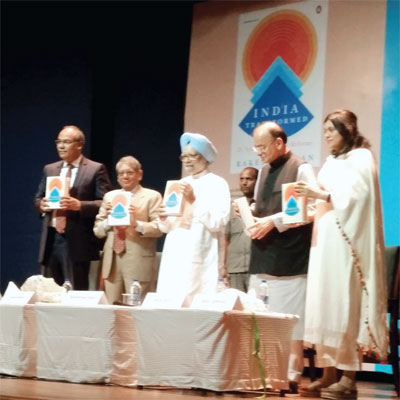 The book India Transformed: 25 years of India's Economic
Reforms was launched on 5 August at the historic Nehru Memorial Museum and Library by Former Prime Minister Manmohan Singh and Finance Minister Arun Jaitley. The book has been edited by Former Deputy Governor RBI Rakesh Mohan. Arun Jaitley credited Manmohan Singh for carrying out economic reforms in 1991 as he said, 'The word growth was hardly a part of our lives.'
He also asserted that since 1999 there has been a broad consensus over legislations tabled in the Parliament for economic reforms.
A panel discussion took place following the Finance Minister's Keynote Address. The participants of the discussions were heavyweights like Pratap Bhanu Mehta, Arvind Subramaniam.
The one hour long discussion covered a wide range of topics like economic reforms, education, etc.