Library for and by the masses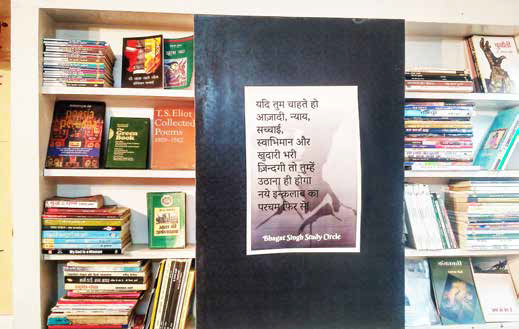 People's Libraria organised a discussion on the 'Importance of books in the contemporary era' in Agra recently. The discussion ranged from the importance of books in one's life to the declining trends in reading habit in our society, the changing mediums and what must be done to promote reading habit and library culture in our society.
This library was first started during '80s in Agra which has a great literary and cultural heritage. The city, with a middle class psyche that is close to both Delhi and Lucknow, was far from the literary reach, but the appetite for literature amongst the masses helped in conceptualising this idea. Today, the library has a collection of more than 300 books.
Participating in the discussion Vijay, one of the students said, 'In today's technology driven era, importance and relevance of the books cannot be undermined.' Shivani Yadav, another student, added, 'In our college libraries, often the book collections are quite obsolete. Such libraries are quite helpful for the average book reader.'
This library has regularly been organising discussions on both literary and contemporary topics, and also holds movie screening every week.