GLiterARTi: Gurugram's sizzling LitFest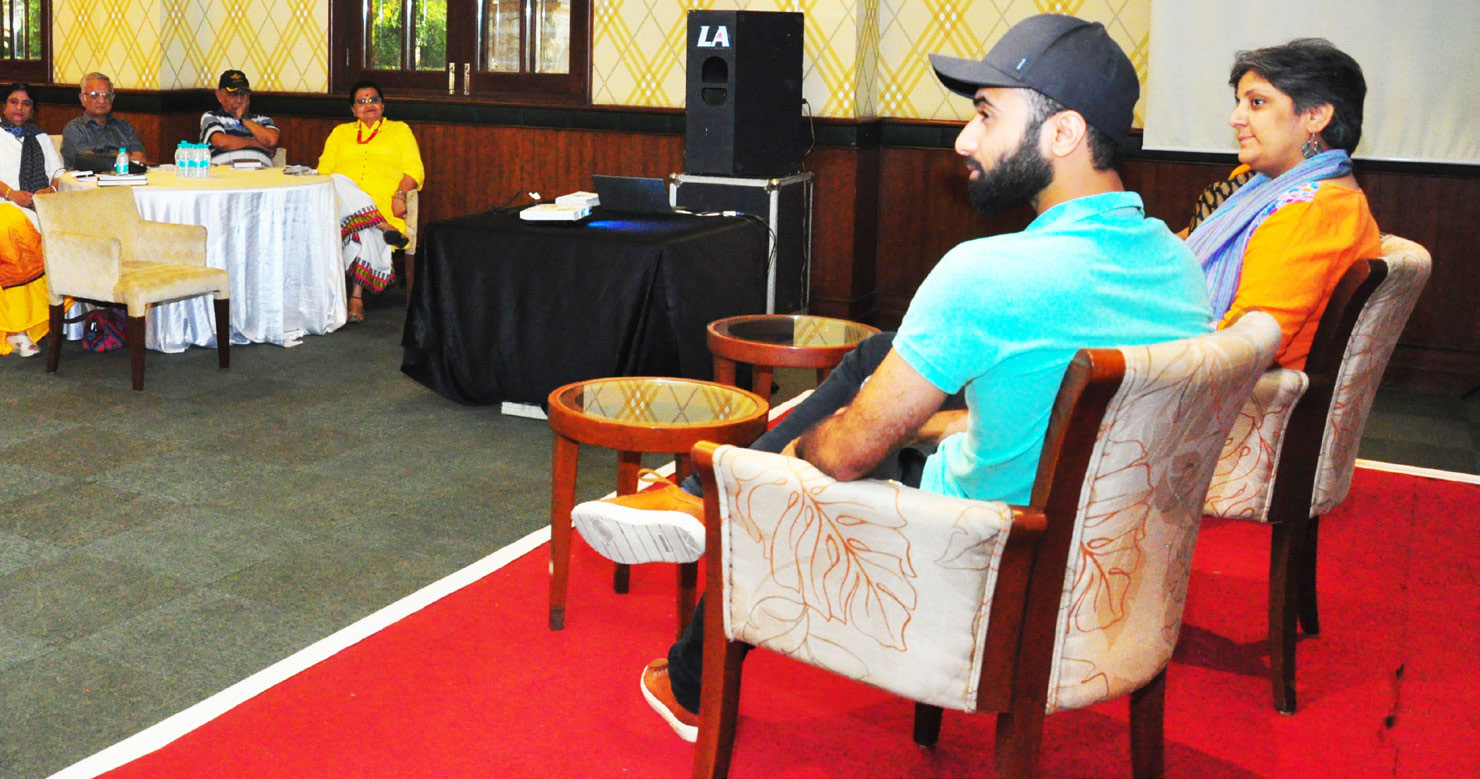 With stalwarts like travel writer, historian and co-director of Jaipur Literature Festival William Dalrymple present, the Gurugram Literary and Art Club (GLiterARTi) & DLF Club5 Fact & Fiction event was a fascinating literary afternoon that kept over 150 book lovers of Gurugram enthralled on 29nd April at the beautiful Club 5 at DLF5. The Gurugram book club which empowers GLiterARTi was founded by 7 members in 2010. And in 2013 GliterArti was formed.
The afternoon was off to a brilliant start as the first session focused on ways and means of becoming a
published author with tips and tricks from experts like Shalini Gupta of Zorba Books who commented on self publishing; Renu Kaul Verma of Vitasta Publishing who focused on traditional and modern ways of publishing and author Sanil Sachar who commented on becoming a brand to ensure that you are visible to your readers.
Kickstarting the discussion, Shalini Gupta said, 'With the increasing literacy rate, not everbody's manuscript can be accepted by the publishers so there is a lot of scope for
Renu Kaul Verma added, 'There is nothing called traditional publishing today. Authors, regardless of how they publish, have to bring strong marketing plans to the table. To keep their houses running, publishers have to think out of the box and rope in authors to make a book a success.'
Joining the conversation, the author of the book The Dark Side of Light emphasised on building a healthy relationship between an author and the publisher and termed this relationship as arranged marriage. Renu Kaul Verma intervened and said that like every arranged marriage, there is a lot of mistrust involved in this marriage too.
Shalini Gupta and Renu Kaul Verma both were of the view that the minute one becomes an author, he or she becomes an entrepreneur too and authors are responsible too for creating a hype around their books, since the book happens to be their brainchild
Former Ambassador and diplomat Prabhu Dayal's discussions with GLiterARTIi founder Meenakshi Sharma were just as witty and incisive as his memoir, Karachi Halwa, which continues to be a telling commentary on the life and times of the Zia-ul-Haq regime and its lasting impact on Pakistan. The audience was enchanted by his experiences and analysis and enjoyed an interaction with the author.
The finale was reserved for William Dalrymple whose travel writing comes from his Indiana Jones style adventures while his deep research and amazing storytelling skills have brought to life the Mughal era and colonial legacy. He took the platform on Saturday to speak about the tumultuous journey about the most controversial stone in history, The Kohinoor, which is the subject of his latest book! True to form, his engaging style of transforming history into something so tangible and real made him quite a sensation and book lovers just couldn't get enough of him.
The event saw bookstores do brisk business as did the online reading library called Farad Books which allows membership options.