PublisherSpeak
Translations have hit an all time high: KS Pugalendi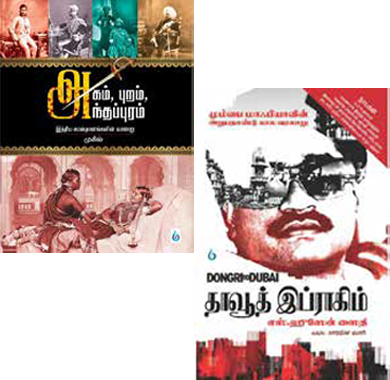 Sixth Sense Publications was founded by Pugalendi Subbiah in the millennium year 2000. Hailing from the family of publisher V Subbiah (Poongodi Pathipagam) known for the last thirty years for his classic Tamil books, it was only obvious that K S Pugalendi start his own publishing company. Since January 2012, his son, P Karthikeyan has also joined the family business following a brief stint of 4 years with Infosys. The Chennai publishing house is now in the hands of able third generation entrepreneurs. He is also Secretary, BAPASI, the Book Sellers and Publishers Association of South India. Book Link catches up with him in this interview.
What has been the role of libraries in introducing an author to the public? Does it play any role at all now?
As a budding publisher in the late 70s, I have had the privilege of being a part of the euphoria when libraries procured books on merit. Tamil Nadu was then one of the leading states in India as long as the fund set aside for procuring books is concerned. Trade flourished which paved way for some of the prolific literary works to see the light. No doubt it was the Golden Age of the Tamil literary world.
But unfortunately, over the years the whole process of procuring books for libraries have lost its genuineness and transparency. A closed group injected lobbying which has spoilt the ecosystem completely. Today, a wise man would think twice before pursuing writing as a full-time profession. There is very little scope for any experiment since a publisher is not assured of getting a library order.
A resident is not aware of the library in his locality. With new malls, restaurants and other retail chains branching out every nook and corner and with the likes of google wizard at your disposal 24/7, libraries are not a happening place anymore. But we are trying to revive the usage of libraries by a planned series of events in a way that public push the concerned authorities to procure the books they want.
A change is round the corner. The surge of youngsters has instilled fresh hopes in us.
Has the e-commerce portals and online review space translated into book sales? Or people just get contended with the blurb or synopsis?
Since the scope of libraries has not been fully utilised and with the proliferation of malls and big retail outlets, shop owners have grown overly conscious on the ROI/ sq.feet of their shelf space since they can't afford the massive price slashes or the enticing combos the online retail offers. So a prospective reader/buyer has been heavily relying on book reviews in the dailies, an online review or the synopsis on the e-commerce portals which are nothing more than a random pick from the books' back wrapper/ blurb or preface which doesn't contribute significantly towards creating an awareness on the subject, relevance of the author or curiosity about the making. The static template type descriptions often turn out to be misleading.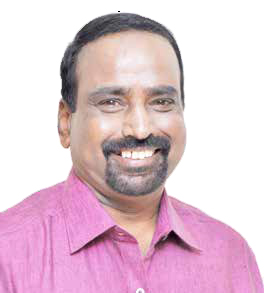 The buying capacity of the reader has increased. They don't hesitate to pay for the content they feel is worth it. I believe the time is just ripe for consolidation as an industry by creating specific roles like author, content writer, copy editor, managing editor, translator, rights agent in a publishing house realising its potential beyond the scope of a small scale industry or a proprietary concern running a one-man show where except proofreading nothing is outsourced.
Owing to all these factors, unlike the English publishing/ book selling scenario, Tamil book sales is restricted to book fairs predominantly.
But in my opinion, e-commerce has to be regulated in such a way that the traditional retail outlets can peacefully co-exist. More so with books because for an online retailer, it's just a matter of few MBs or GBs in creating a big catalog that would fetch him sizable site traffic. Instead of the mindless slashing of prices, the concerned authorities have to encourage them to invest more on giving value ads like a reader's review, an author's interview, a rating of the book in terms of production etc. which is an overhead a retailer/publisher or the product owner can't afford otherwise. It should be made a part of their CSR.
Is there a paradigm shift in terms of print run with print on demand quoting competitive prices when compared to offset? Which will benefit a publishing house with fewer titles and which will benefit the ones with more titles?
Gone are those days that a publisher has to print 1000 copies of a book so that he achieves the break even by selling it out in the first year and starts making a profit from the second edition if at all the book makes it.
POD is definitely a game changer as it mitigates the risk factor in case a publisher's conviction on a book's hit or flop is not so strong. It has its own set of pros and cons.
Pros:
The size of the audience doesn't matter. You can print even a single copy.
Relieved of logistic constraints with respect to stock keeping.
Can test the waters with new authors/subjects and experiment with the books' making.
Cons:
Unit price of the book increases considerably.
Bookkeeping becomes difficult which will lead to miscommunication between author and publisher
The drive to reach more audience, sell more copies will eventually die.
So immaterial of the catalog size, a publisher has to track the sales, work out a strategy in such a way it is a win-win for all the stakeholders—publisher, seller, author and the reader.
How digitally equipped is the Indian publishing space in terms of printing, marketing, and distribution?
The previous generation quoted facts from books. Now you might end up spreading rumors if you don't validate the information at hand before sharing it. We are living in an age of information overload where newsfeeds don't wait for factual correctness. Sensation floats like a froth over every piece of information which is why the authenticity and reliability of printed books are sought for like never before. Though there has been a giant leap in terms of book production, both quantitatively and qualitatively there is a serious bottleneck when it comes to the regional cataloging to make sales online complaint. Flipkarts and Amazons invite publishers to make use of the marketplaces. But very few publishers have a soft copy of their catalog, price, stock details, and wrapper images. As discussed before, the most important – a synopsis in Tamil (let alone the English description) – which is not there.
Publishers must also employ their tech savvyness to the maximum advantage. There is indeed a plethora of opportunities in terms of new software, tools and implements that really comes handy in designing and advertising. Social networking when used effectively democratises the scope of building rapport with SMEs from different fields, rights agents or access to pitch a prospective writer or publisher.
There are courses on printing and writing. If one aspires to become a publisher, is there any course you recommend or is it like one has to have so and so qualities?
As a regional publisher, the onus is on us to showcase the literary value of our content. As far as nonfiction is concerned, there are books being published in diverse genres at par with other Indian languages. Translation among Indian languages as well as from foreign languages has hit an all time high. Many of our celebrated Indian writers are getting translated in foreign languages as well.
So for all the youngsters out there - a lot of national and international cultural exchange programmes that are specifically designed for the publishing and printing industry. The courses they offer are really valuable and meticulously designed. But as an aspiring publisher or writer, you must broaden your general reading and deepen your role specific reading. Your contribution is vital in catalysing any change in a society!