Author Speak
Destitutes haunted me…all I could do is write about them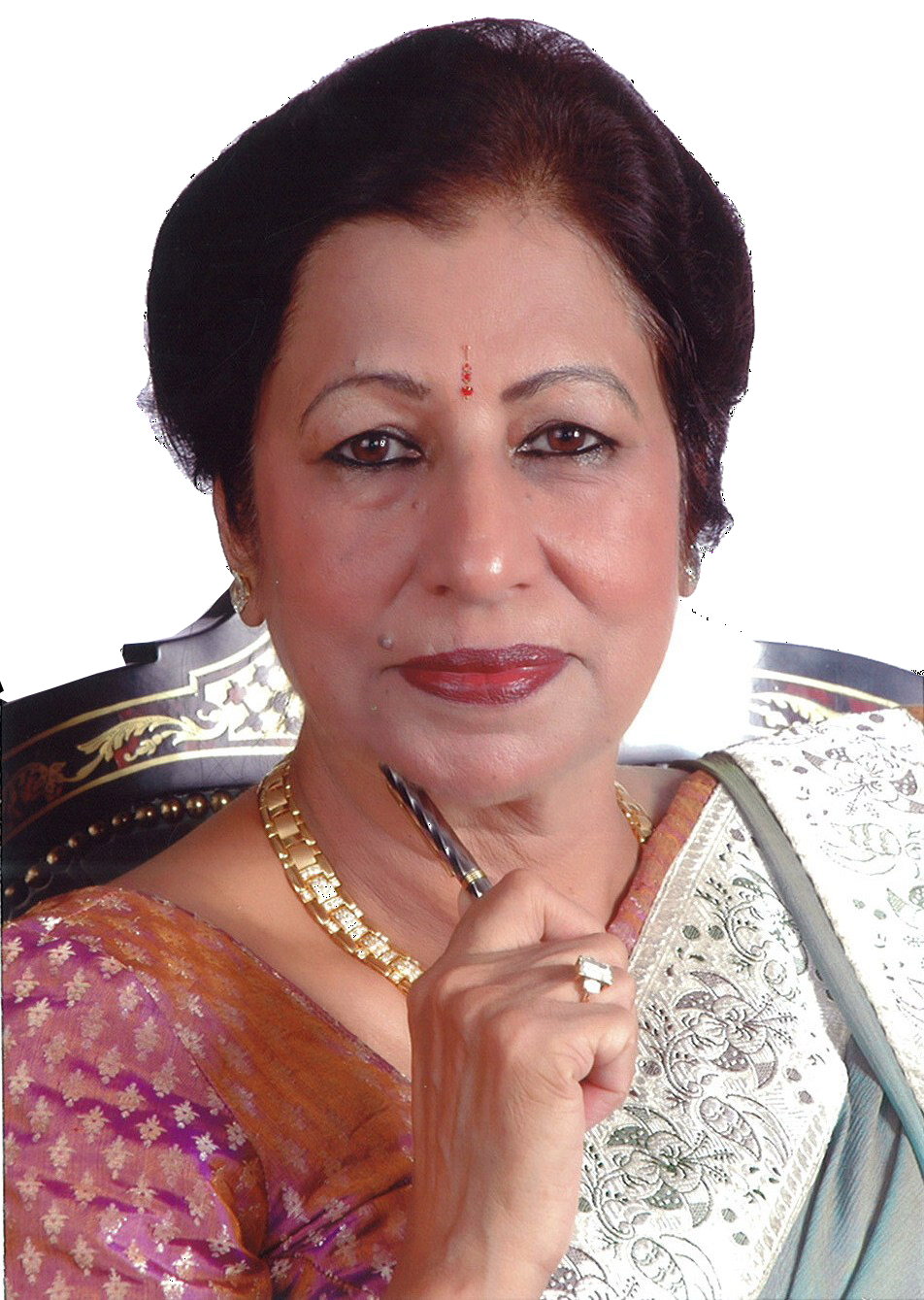 What made you choose writing fiction to express yourself? You are also a poet, what do your prefer writing, poetry or fiction? And Why?
It all depends on what inspires you to write. When some serious issue or social problem stirs my inner consciousness or sensitivity, I try to go deep into it, to discover its real truth and nature, and I create a story, and that becomes a fiction. Any fiction is a combination of many stories while poetry is a nostalgic longing of an emotion—an expression of one's self-consciousness or surrender towards a person or God. It's a small narrative, complete in itself.
What were your childhood influences? Books you read, authors you admire? Parents? Grandparents? Tell us about your growing up influences.
was born in an affluent Aligarh family. My father had a flourishing business. Unfortunately, I lost my mother when I was barely one year old.
I did my BA and Masters in Psychology from Aligarh Muslim University. My Grandfather studied in London for his 'Bar at Law' degree and was a well-known barrister in Aligarh. My father was also a lawyer. The family believed in books and our library was full of rare masterpieces. As a result, I was exposed to both Hindi and English literature.
Aligarh, at that time, was very culturally alive. I heard Harivansh Rai Bachchan's Madhushala, Bhavani Bhai's timeless poems along with Asha Singh Mastana's Heer or Ghazal's from Talat Mahmood. Famous Urdu Writer Ismat Chughtai was a family friend. My father was very friendly with Nawab Chhatari and other Muslim dignitaries of Aligarh. No Hindu- Muslim divide existed at that time. Our family was staunchly 'Arya Samaji'. Because of that, even today, I perform Havan everyday.
I was always allowed to go to Delhi with my brothers to visit art galleries or witness stage plays or ballet performances or English movies, which we could not see in Aligarh. All those experiences are precious possessions of my memory, which helped me to discover and follow my passion for writing.
Your book Uski Panchvati was made into a movie Panchvati, starring Deepti Naval and Suresh Oberoi. How deeply were you involved in the project?
For me it was a very difficult and challenging responsibility to transform my novel into a film, I whole-heartedly merged with my story and the characters, to express the inner sensitivity of my storyline.
I wrote the screen play in which I carved out a few new side characters to share the canvas of inner feelings of the main characters. Director, the late Basu Bahttacharya was a genius—working with him was a tough challenge in itself. But it was a great learning experience for me. For almost two years I ignored my household duties and travelled with the cast and Basu Da, wherever they needed to go for the shooting of the film — Nepal, Bombay, Delhi, wherever.
Kusum Ansal is a well known name in the writers' world. With a a Master's Degree in Psychology and PhD in Hindi Literature, Kusum is the author of 32 books, which include ten novels, ten collections of short stories, seven poetry books, three travelogues, an autobiography and two stage plays. Her works are translated in various languages--Russian, Greek, Urdu, Punjabi, Marathi, Bengali etc. In her writing she puts together many vivid, haunting recollections of incidents and lives of people from different walks of life. Her most popular novel Uski Panchvati was made into a film with Deepti Naval and Suresh Oberoi by the celebrated director, Basu Bhattacharya. She wrote the screenplay and dialogues of that film, Panchvati, which was selected to be a 'Panorama Film'.
Your book The Widow of Vrindavan showcases the dirty streets of Vrindavan, the elaborate rituals performed in the famous Bankey Bihari Temple plus the pathetic plight of the widows. How did you manage to give such graphic details?

It was my first Teerth Yatra, when I walked through the streets of Vrindavan and did the darshan of temples in search of divine blessings. More than the spirituality and sanctity of the sacred city, what disappointed me was the greed of Pandits, the commercialisation of religion, and its brutal exploitation of the vulnerable and weak.
Walking in the narrow dirty lanes, I often found myself among destitute skeletal widows, whose presence haunted me. Their pathetic condition stirred and challenged me, putting me in a dilemma as to how to react to them? All I could do was to reveal to society the reality of these homeless widows, who live in the filthy 'Ashrams', where they are tortured, mistreated, starved and sold to the flesh trade, doing twelve hour 'Jaaps', subsisting only on two 'rotis' a day.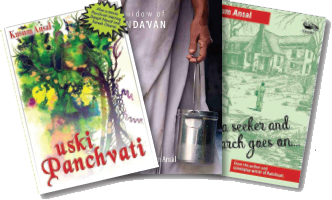 I am not good at future planning, rather I don't plan at all. I live life as it comes to me. I don't know how gradually writing became my passion. My writing helped me to explore the inner purity of my soul. My writing helped me realise that materialism is not worth clinging to.
I don't know how detached I am. But definitely I am aware of the false nature of the universe and people, specially the relatives around me. 'I am a seeker' and my search is still on.
Are you planning a new book? What is it going to be about?
The Bench. As you know, life is all about experience. We are born to live and to experience living. But in my storyline, strangely, I live face to face with death. It is a story of a young girl, who sitting on a hospital bench, lives a time period of life and death—what does she experience and learn? Her graph is a bit abstract, but real—whether it is suffering, pain or liberation, for her, from the suffocating silence of a hospital corridor. Or something else? It's up to the readers to decide.