Author Speak
Kerala no longer epitome of cultural harmony it once was: Sethu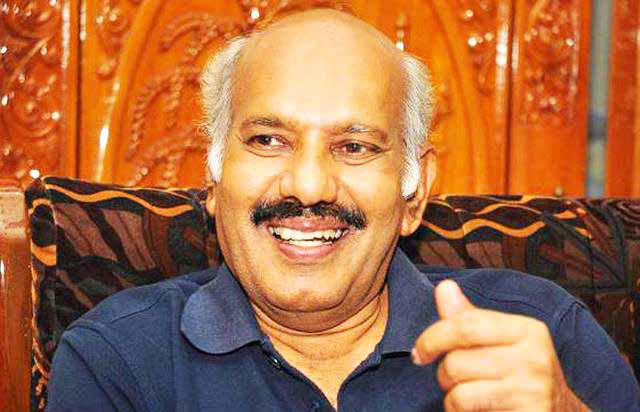 Mathew M Phillip
When did your interest in Muziris' history begin?
In our high school classes, I remember our history teacher telling us stories of how ships used to come to Kodungallur, but we never believed him. Much later, stories were afloat of the existence of Muziris, which was said to be somewhere near Kodungallur, leading to some excavations being done by ICHR (Indian Council of Historical Research) around Pattanam, a part of which incidentally took place in my father's ancestral property. The artefacts that were found buried there was certified by Roberta Tomber of the British Museum, who is a world-renowned pottery expert, to belong from the same period as when Muzirs was a thriving port city. I got interested when the excavation started and these revelations came to be. I had heard old stories, but there was nothing to collaborate those stories until then. I used to go to Pattanam quite often to see the progress made and what was happening.
There are few writers in regional language who have a portfolio as impressive as A Sethumadhavan, popularly known as Sethu. Now into 50th year of writing, this Malayalee writer has published more than 35 books and received several awards, including the Kendra Sahitya Akademi Award in 2007 for Adayalangal. Most of his books have been translated into several languages, the latest being Marupiravi which has been translated into English as The Saga of Muziris. Muziris, once a thriving port attracting Romans and Greeks to its shores in the 1st century BC, disappeared from every known map when a flood hit the Periyar river in 1341. In a novel that traverses through space and time through the brilliant use of magic realism, Sethu not just explores the history of Muziris, but delves into culturally significant milestones like the Paliyam struggle in 1947-48, the exodus of the Malabar Jews post 1947, and the rise of communism in 1957. Book Link catches up with this enigmatic writer to unearth more about this land of lost times.
The Saga of Muziris explores not just history but folklores too. Tell us something about the preparations for writing this novel.

Pattanam excavation drew me to the story of Muziris and I got very interested.
worked on it for 4-5 years and interviewed many historians including the likes of MGS Narayanan, who was the former Chairman of ICHR. I have loosely based the character of Perumal on one Silvakumar, who was an archaeologist and who had closely worked on the excavation project. This was my first venture into history and I discovered that historians hardly tend to agree on a single point. When you talk to two historians you get four theories. They love contradicting each other. I therefore had to read a number of history books to cross-check facts so that I would not be misled due to conflicting information. There's much written about Muziris in Tamil literature. Are there many stories and poems in Malayalam about Muziris? The Tamils were a powerful community, and during that period Sangam literature was very descriptive about Muziris. There are references in Sangam literature about festivals being celebrated, wine flowing like river and local chieftains offering gifts to the sailors etc. We don't have anything else on Muziris in Malayalam literature. Kerala's history is silent and there is nothing on record that confirms its existence. Although back then, the borderline was very thin and there was no division between Kerala and Tamil Nadu like we know today—they were all a contiguous land. Apart from Sangam literature, travellers and historians who used to come to this part of the country recorded their findings. I think even Ptolemy has written something on it.
Through the novel Aravindan discovers more than just the story of Muziris. Who, and what did you have in mind when you wrote Aravindan's character?
Aravindan represents, obviously, a little bit of me, as the protagonist is never too separated from the writer. Aravindan is a typical Malayalee settled outside Kerala who, after leaving his place for good, was rarely able to connect with his parents, relatives etc. So, in a way it was providence that Perumal's call came and Aravindan thought of going back and visiting his home. Then the link, the nostalgia—it all starts coming back and hitting him, eventually leading him to tell his son, who is in Kuwait and wants to go for a vacation to some hill station, to instead come to his homeland. This is the ultimate message I am trying to leave, that you must not forget your roots. This is very important in the case of Malayalees, many of who are settled in America, Canada and Europe. In the case of Aravindan, he realises how much he had distanced himself from his roots and therefore tries to overcompensate for it. The introspection he is going through is what drives the main narrative of the novel.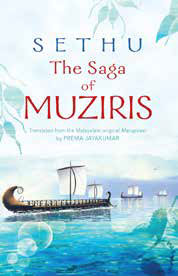 Tell us something about your early influences. How did you get into writing?
I think some of the best produced novels were in Bengali, and I grew up a lot on Bengali literature. We used to read the translated versions, including many novels from Sarat Chandra, Bankim Chandra, Mulkraj, Tarashankar, Bibhutibhushan, to more contemporary writers like Sunil Gangopadhyay. In fact, the first time I went to Kolkata every street was familiar to me because I had read all of it in these literary works. I got into writing when I was still in the banking profession. In fact, some of my best works were written when I was holding a very high position in banking. I used to get up early in the morning, around 4, and write. My earlier works were mostly manuscripts written on paper which was physically a very daunting exercise. But I was also young and energetic then. Now computer helps a lot.
References to the communal harmony dating back to ancient times have been made in the book. Particularly the example of Kottayil Kovilakkam hillock which has a temple, a mosque, a synagogue and a church all within a one kilometre radius. Do you think there is a dent in communal harmony in Kerala today?
Yes. I think there are many different forces at play with their own agendas, with political and religious bosses behind them. Kerala has a wonderful ratio of Hindus, Muslims and Christians. I don't want to name anybody, but there are certain forces taking away youngsters and brainwashing them, many of who have joined Al-Qaeda and other militant forces. In fact, a fellow who was shot down in Kashmir turned out to be from my own village! There is no visible communal tension however, but definitely strong undercurrents where things are going from bad to worse. You can't single out a particular community, because it is from all sides. These were not happening earlier and I would say it is sad and it shouldn't be happening.
Places, characters have all come alive for a purpose: Abhinav Goel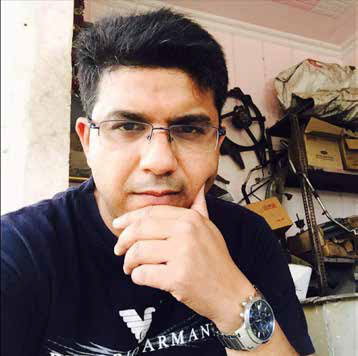 Book Link Correspondent
At the outset, I have not drawn a conscious parallel to the Persian epic. But yes, somewhere Firadause's Rustam and Sohrab has left its mark on me. The most visible effect of this is the fact, as you have pointed out correctly, that the main character in my story is called Sohrab. In the epic, the father and son do not know each other since the father leaves before the birth of his child. Also, the epic ends tragically with the father killing the son. Thus, the two never get a chance to know each other. My story, as you will realise, is vastly different, as far as the storyline goes, yet hauntingly similar in one aspect. In The Mask Diaries, like in Firadause's Rustam and Sohrab, the father and son do not get to know each other. The father has left long before his son is born. When the son is finally able to find his father, the powers that be ensure that the union is short lived as the father dies, tragically, on stage, while enthralling his audience with his skills at mind reading.
How long did it take you to write this story? Tell our readers something about the creative process.

The book in it's very original form had its first words written almost ten years back. However, what I had earlier written were essays on duality and letters exchanged between a man and his alter ego. It was only in the early part of 2016 that I decided to follow the fiction novel format and then it took me about nine months to complete the story. This included a fairly extensive period of research and reading, discussions with my mentors and plot formation. Once I formed the underlying plot in my mind, I believe the story wrote itself. I tried to maintain a discipline of writing regularly, monitoring the word count, taking regular feedback and not getting overly attached to the ending. In fact, I did not know how I would end the story till the very morning I wrote the last few pages.
Abhinav Goel is a Chartered Accountant and a Banker. Besides helping others make money, he wears many other hats as well. He is a certified career and life coach who helps people find breakthroughs in life, a serial entrepreneur, a mountain climber and has also been blogging on travel and relationships for over a decade. His deep interests in spirituality, psychology and para-normal urged him to write his first novel, The Mask Diaries. He has sourced his knowledge and inspiration from his frequent interactions with spiritual masters, renowned psychologists and scriptures.

Firadause's Rustam and Sohrab is a Persian epic. It's the story of a son killed by the father on a strange battlefield. Your story has no resemblance except that one character is named Sohrab. The epic Sohrab did not have a split personality. Where are you drawing the parallel?

The introduction of the Urals as locale is interesting. The entire story just touches various places and characters, it creates the 'absence' rather than any 'presence' in the narrative… it somehow leaves the reader a sense of incompleteness... as a first story, is this not a risky way to end the tale?
I think that's a great question. Leaving the reader with a sense of incompleteness was not entirely intentional but it has served a potent purpose. As my readers now reach back to me having read the story, they are telling me that the story leaves them restless, anxious and emotional. I have had several people telling me that they cannot get Sohrab or Nida out of their daily routines. As an author, I believe that the places and characters in my story have all come alive for a purpose. I may have had the strings to their lives and settings in my hands, but they became a part of my story for a very definite purpose and once the purpose was served, they left. Taking the Hungarian Urals for example, I wanted the setting to be mysterious, rich in Shamanic culture and alternative studies. I wanted Sohrab to gain a deeper understanding to his inner and outer self in a setting like that. As I wrote the section about the Shamans and Sohrab's lost years in Hungary, I saw no more need to expand or give the reader any deeper experience about the location per se.
In India, characters with many forms, avtars, personalities are rampant in subcontinental literature. It is not new. What is different in your protagonist?
I wrote the character of Sohrab as a very contemporary person. This person could exist in the subcontinent or anywhere else in the world, and indeed, he could have existed in an earlier time period as well. The character of Sohrab is paradoxically unique in the sense that everybody who reads his story and knows him will find a part of Sohrab within himself. In that way, Sohrab talks to and for us all. Despite his brilliance as a mentalist, he is a deeply insecure and fragile man within, something that resonates within many of us in today's times. My protagonist emphasises that life is never lived entirely in binary, it is never either just white or black. Our life and we ourselves are a constant amalgamation of the white and black, forever grey. I believe this is what distinguishes my protagonist from the other characters, the likes of which you speak about.
The Mask is a well-tested literary device. It often represents the OTHER in writing, as an obtuse to the SELF. It is no longer a rare device though. Especially in TV, from the PJ Masks to The Dark Knight, the use of the 'mask' has become an oft-used tool. Why did you use the 'mask' as a first theme? Did you look at its potential as a leitmotif?
I agree that thematically, The Mask has been used somewhat extensively but if you read The Mask Diaries and understand the 'usage' of the mask in the story, you will realise that it is not a separate entity or a physical 'thing' that the protagonist puts on consciously. My mask is integral and omnipresent within my protagonist, he lives and often controls his life, instead of adding to the appearance. I mentioned about the contemporary nature of my protagonist, I would like to bring that up again here. In the modern times, the duality or indeed the multiplicity of our lives is becoming so pronounced that we seldom distinguish between our true self and the makebelief. The two or many identities are becoming so integral to us that the mask never leaves us, not even when we are alone. I believe that is the mask that has not been spoken of much, that is the mask I wanted to speak of.
You never once use the words split personality or schizophrenia...have you kept these words out deliberately?
Yes, I have kept those words out deliberately. I debated and I felt that I did not have to assign a 'disease' or a disorder to Sohrab. I intended to give The Mask a unique identity, living within the body and spirit of Sohrab. By classifying the condition as a split personality or schizophrenic, I would have almost assigned a condition that could be managed externally. I did not want that. I want the reader to feel the hopelessness of the protagonist's life and yet end the book filled with hope, not just for him but for our own selves. I want the reader to recognise that masks exist and yet we can learn to live without them, once we stop judging ourselves and accept the duality as a 'given'.