Pulp to merchandising all strategy for PubliCon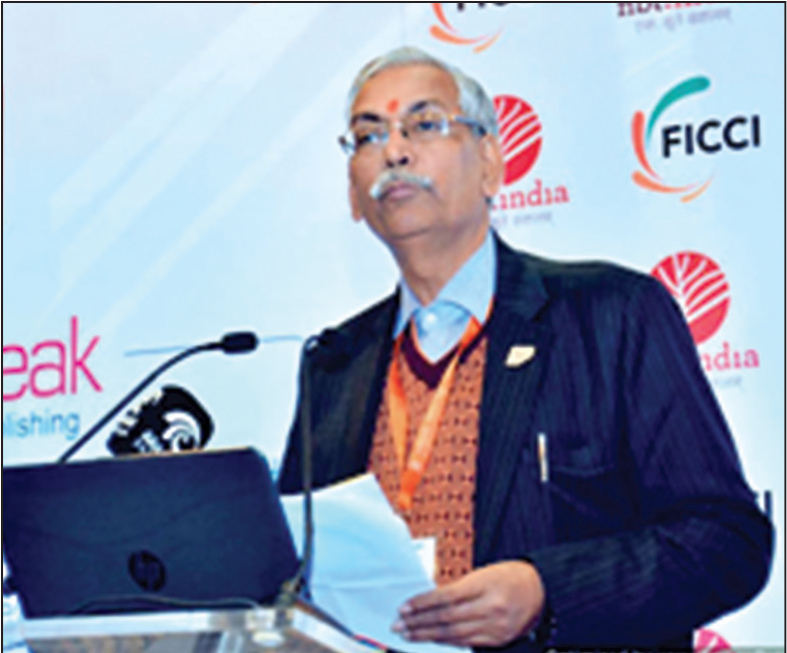 PubliCon, an annual conference organised by Federation of Indian Chambers of Commerce & Industry (FICCI), this year covered seven distinct topics concerning the Indian publishing sector, its growth in future and its role towards the society- the youth in particular. Minutes after the inaugural session Dependra Pathak, special commissioner and chief spokesperson, Delhi Police, in his keynote address, highlighted the role of publishers in engaging young minds for maintaining social orderliness. He urged Ficci to collaborate with Delhi Police in engaging publishers to create material in the form of storybooks, comics and cartoons to educate people on crime curbing, road safety, traffic rules and also on the safety of women, senior citizens and children.
Baldeo Bhai Sharma, Chairman, NBT India, also focused on the necessity to bring about a developmental and societal change through books.
Renowned Hindi author Surender Mohan Pathak in another session called The Future of Indian Pulp Fiction outlined the role that pulp paper publishing played in the 1050s and 60s in popularising Indian literary work, especially in promoting Hindi language books, among masses. While talking about the bright future of the English language pulp fiction in India, he shared his concerns for the diminishing Hindi language publishing due to decreasing number of readership, publishers and authors.
GD Bakshi, the creator of War Hero Books, said, 'Our young readers should be able to differentiate one weapon from another. They should be given a glimpse of how our borders are guarded against all odds, what living a military life is all about. At least, they should have a little idea'. The other panellists- Pankaj Sikka (Brand Strategist), Manish Gupta (CEO, Raj Comics), and Anurag Sachdeva (Director, Rovio Entertainment) talked about merchandising the Indian comic characters and their involvement on TV. Apparently, merchandise lures a large number of audience just as it is prevalent in western countries. So, we might get to see a lot of desi characters instead of those unnecessarily hyped Superman and Batman.
Just before lunch, well-known author Christopher C Doyle put his points forward on glorifying and reliving and resurrecting the Indian Mythology through stories. He emphasised on the fact that the young minds have the curiosity to know about the past and are open to exploring the cultural perspectives which can further help them to link their personal dilemmas and problems to the lessons of Indian mythology.
The one-day event ended with a presentation by Nicolas Idier. Attache for Books and Ideas at Institut Francais India, on Indian-French publishing relations and its future.