Mojoreads steps up India plans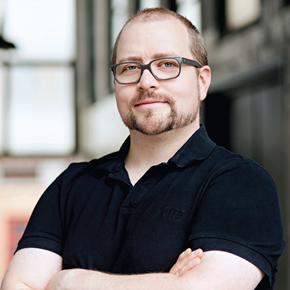 Volker Oppmann, mojoreads CEO
Sensing that booksellers on the web will eventually turn into commercial digital libraries, the major German e-commerce site, mojoreads, has stepped up their India plans for a one-click multiple-experience social library. This is a platform that allows publishers, writers and reader to monetise their content expertise on just one single site. Looking at a future with technology merger, 'These platforms will be gatekeepers to information and education', Volker Oppmann, mojoreads CEO and founder says.
The idea of mojoreads, occurred to Oppmann while he was working for Thalia, one of Germany's major bookseller. Volker and his team headed the digital unit at Thalia, to build what is now known as the tolino alliance – a joint venture of German booksellers, promoting their own digital brand and the only initiative so far to gain back market share from Amazon.
Asked when the company decided to come to India, Oppmann smiles, 'rather than deciding to come to India mojoreads, is actually coming from India. Even though our headquarters is based in Berlin (because it was here our co-founders met), our team is located in Visakhapatnam'.
Oppmann's Team India: Kiran Pasavedala and Naresh Uppada head the India division of mojoreads (log.os India pvt ltd.), Neel heads the content division, operating from Delhi and is instrumental in onboarding Indian publishers. 'We are a fun loving team and work on the entire mojoreads stack. We are committed to deliver next gen global reading platform out of India. Come, be part of our journey and see your books go live on our shop in no time', says Oppmann in an open invitation to Indian publishers.
Their plan: Having on-boarded almost the entire trade ebook catalogue in Germany, mojoreads is now scaling in India, signing contracts with publishers to onboard new content starting with trade and eventually into academic/scientific publishers. It is also partnering with Indian print book distributors and has started selling hard copies on the mojoreads platform.
Asked how is mojoreads different, Oppman explains: Until now there was no seamless user experience for readers on the web, they had to hop between different platforms to do different things with a book. Usually readers talk about books on social media or specialised communities just for book reviews. But after discovering an interesting book, you have to switch to a shop in order to look inside that book and get a free reading sample. Also to buy. And to a third platform to actually read it. And if you then want to tell others about it, you again have to switch back to social media. Now a mojoreads android App brings you the total experience.
On mojoreads, 'we are combining community, shop and reader technology on a single platform. The special thing about mojoreads is that when it comes to reading samples, you are not limited to the first few pages of a book but anywhere inside the book. A click on a quote in your timeline takes directly to that very passage and you can start test reading from there. Publishers will have control over the sample size percentage that the end user can access.
With publisher dashboard, mojoreads allows publishers to directly drop their books in any format of flowable text, be it in pdf or epub, along with the meta data sheet. The status reports and error notifications, real time sales and reader stats are going to be vital for publishers in predicting what books are going to do well on the platform.
None of the books are directly stored on the machines of mojoreads or on the devices of the users. Instead, mojoreads streams the content of books in real time on secure cloud servers. Mojoreads has a social layer to help connect people who love books.