We can't be world's dirty fuel dumping ground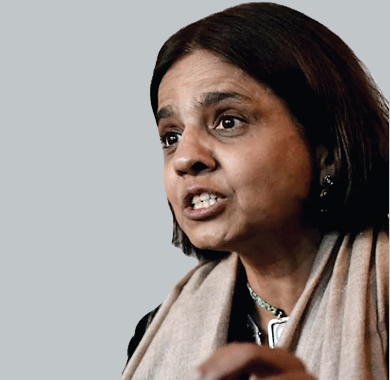 Sunita Narain has been in the forefront of India's effort for clean air, clean water, and her organization, Centre for Science and Environment has been persistently loud on the various pollution threats India faces. Supreme Court has expanded the scope of the current ban on use of furnace oil and pet coke in four states of Delhi, Uttar Pradesh, Rajasthan and Haryana to also include sale of these fuels. The Court has also directed the ministry (petroleum) and EPCA to consult all stakeholders to decide on the ban on pet coke import. Papri Sri Raman asks her, do you think having European Union countries as Chief Guests at the World Book Fair can actually help increase the support for clean environment in India?
Yes, I think that the theme of environment in the Book Fair and the partner countries of EU can definitely help us to increase the support for clean environment. Clean environment means we need to make sure that people understand that this is critical for their future. The EU has some interesting examples that they can showcase and we need to find ways of building a common future and the book fair and the partner countries are one such opportunity for a common learning.
Let us be very clear that the quality of fuel is critical in emission technology and this is why we have been arguing that we need to be able to ban the dirtiest of fuel, and then have emission controls on cleaner fuels. This is also been done in the case of vehicles and that is why you have improved fuel over time so that you can put in emission control devices in each vehicle. It is the same with industry, and this is also why countries like the United States dump pet coke on the global market because they themselves do not want to use it.
We cannot become the dustbin of the entire world. So the strategy has to be two-fold:
* Ban pet coke use in India and also ban the import of pet coke into India.
* Have emission standards as well as controls that are effective for the fuel that is used like coal, gas or electricity. But this also means that we need to strengthen our Pollution Control Boards so that they can actually monitor and enforce the emissions standards.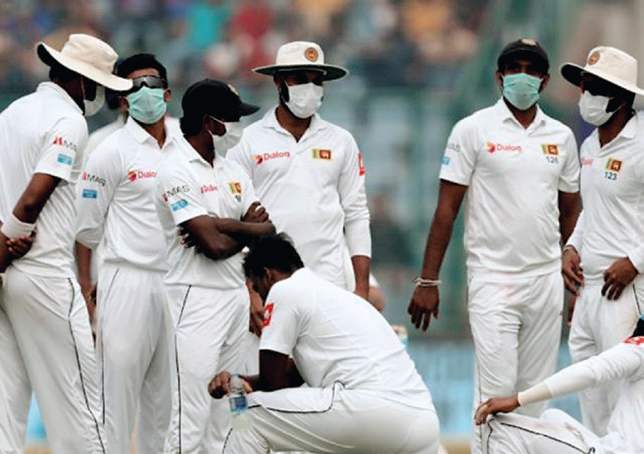 You have been an environment educator for 35 years, what is the shift in consciousness on this score you have seen among teenagers over the years?
It is clear that the teenager today is much more aware of environmental issues. When I was a teenager, environment was still a subject that we knew so little about, we cared so little about but I believe today's youth understand environment, they want development but they do not want development to come at the cost of polluted air, water or dirty streets and I think it is this consciousness which will help India drive a different future.
Do governments listen to the courts? What is the extent of compliance on courts' environment-related rulings in India?
I believe governments do listen to the Supreme Court. The Supreme Court is only voicing the concerns of society, and there is no adversarial nature of this relationship, particularly in the case of pollution. So, I think it is very important for us to understand that there will be compliance if there is public demand for compliance, and this is why it is critical for us to keep up the noise in the concern on pollution so that it doesn't become another bureaucratic solution only.
I think it is going to be a very tough challenge for us. Environmental issues are now mainstream. While the concern has also grown, the fact is that we are still not strong enough to stand behind the solutions that exist. This is also because the solutions will demand us to do things differently, will demand us to do work differently, development differently and that often, these solutions will have to be invented keeping in mind the Indian sense in an Indian. Many times these solutions have been invented in the richer parts of the world and are often too expensive for India to use and requires us to think differently and to do things differently on the ground. This is really where I believe the big challenge for us is going to be. But I believe that with growing consciousness we will find the answers and also succeed.
How firm, do you think, is India's commitment to climate change mitigation?
India's commitment to climate change is in my view going to remain very firm. Simply because India is, as you say, a victim of climate change but also because it is in our best interest to take the initiative to leapfrog in many technologies to get clean and green. As you can see, the pollution in Delhi is today in our face and we need to be able to find solutions which are critical for our own health, our own bodies.