Secondary and Higher Education gets funding nod from Centre sep 17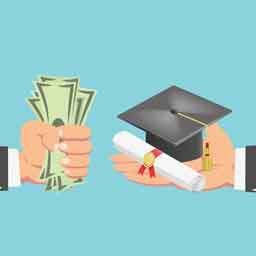 The Union Cabinet chaired by Prime Minister Narendra Modi has accorded its approval for creation of a nonlapsable pool in the Public Accounts of India for Secondary and Higher Education into which all proceeds of 'Secondary and Higher Education Cess' will be credited. The HRD Ministry will be responsible for the administration and maintenance of the non-lapsable pool that will be known as 'Madhyamik and Uchchtar Shiksha Kosh' (MUSK). All the proceeds from the 1 per cent cess the government collects under the 'secondary and higher education cess' which has been in place since 2007 will now be accrued to MUSK.
'The funds arising from the MUSK will be utilised for schemes in the education sector which would be available for the benefit of students of secondary and higher education,' said a release.
'The major benefit will be enhancing access to secondary and higher education through availability of adequate resources, while ensuring that the amount does not lapse at the end of financial year,' it added. The Cabinet also approved the creation of one post of Director and three non-teaching posts for National Institute of Technology, Andhra Pradesh.