India's intriguing and shady coal story sep 17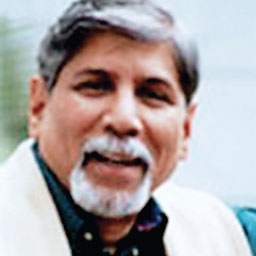 Abhilash Khandekar
The reviewer is Consulting Political
Editor with the Free Press Journal
group of newspapers
and writes on urban affairs and
environment
Coal may not be an attractive substance for a bibliophile, but thanks to the criminal, political and legal wrapper it got in the past few years in India, it became a highly readable stuff. In the absence of a transparent, fair and commercially viable policy for a major mineral like coal, the Congress-led UPA government headed by an economist, Manmohan Singh, had to receive unprecedented flak.
Although coal has been an important source of energy for the rich as well as the poor, it was never thought to be a hot topic for a full fledged book. Thanks to the coal scam that unfolded in the last few years of UPA-II, a number of books were authored on coal related issues. The one being reviewed here does not talk merely about the scandal but gives us rich history of the mineral often termed 'black gold' considering its high-value significance in the modern energyguzzling world. It also deals with the politics of coal and covers the energy scenario as a consequence, beautifully.
The then CAG, Vinod Rai has written a book from an auditor's point of view and PC Parakh, the former coal secretary between 2004-2005 has also authored a book after he retired. He was considered the first whistle blower in a public policy issue concerning coal deals but was also named by CBI as accused in the scam, along with Dr Singh.
Bhattacharjee's book is more captivating with the fact that it gives you the historical perspective from the days when coal was first found near Damodar river's right bank in Bengal by the British geologists, to Mozambique's Zambezi river which is one of Africa's largest rivers and known for coal reserves nearby.
The 'policy paralysis' which had afflicted Dr Singh's government had also impacted the public sector coal industry which in turn had hit hard the private entrepreneurs as well. The nexus between politicians, bureaucrats and industrialists gave birth to the multi-crore rupees scam. For want of a clear policy to exploit huge amount of coal 'Mother India' had in her bowels, Indian industrialists had to go all the way to Mozambique, Australia and Indonesia to import costly coal as the critical raw material for energy production and other activities crucial for economic growth was simply not 'available' at home.
But when a discretionary quota was opened, leading business houses stood to benefit from it first. And pay through their nose later. That is the story captured in the 265 pages by the author.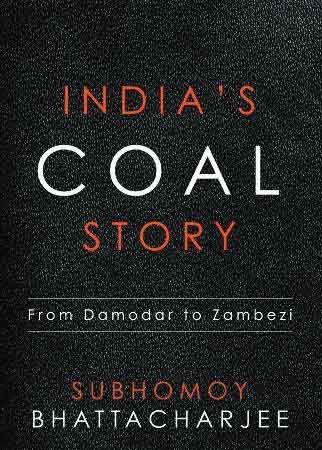 TITLE:

India's Coal Story–from Damodar to Zambezi

AUTHOR :

Subhomoy Bhattacharjee

PP :

265

PRICE :

Rs. 450

PUBLISHER :

Sage Publications

The journalist-author got to know very many details as the coal story started exploding in the newsrooms from 2010 onwards. The author takes us from old time juicy stories to the scam's height via a brief visit to Varanasi (the city lost its coal business to Nagpur in the last 15 years or so) which happened to be the hub centre of India's coal market, though no coal is found beneath its soil. In between, we get glimpses of how French technology had aided Japan to start its first bullet train ( Tokyo-Osaka) run on electricity in 1964 and coal-fired engines were no longer required there after that. India was then producing locomotives at Chittaranajanand also thought of scrapping of the same, if they got the modern electric technology from Japan to run its trains. The story goes that both the Japanese and the French (under a European consortium), competed against each other to convince Indian Railways Board chairman Karnail Singh of their better side and competence. But the European consortium won the bid to electrify the trains. Chittaranjan's last coal-fired rail engine was produced in 1970.

Though the author talks in greater and absorbing detail about how CBI started probing the UPA's scam, how in 2015--almost 10 years later--former PM Dr Singh got summons to appear in a Special CBI court for granting a coal mine to Kumarmangalam Birla's Hindalco, being the in-charge coal minister, and the strong Nagpur connection of the coal scam etc, he also points out that during the Narasimha Rao and Deve Gowda regimes, coal blocks were allotted to private firms but no accusations were made, the way they were made when the discretionary quota route was used in allotting 218 coal blocks against huge considerations.

Most of the large Indian business conglomerates such as Tata, Aditya Birla group, JSW, JSPL, Essar, Vedanta, ArcelorMittal and Nagpur's Jayaswal are named in the book as among those who either got a coal block or were in the race while we, the readers, get the rare insight into the full blown politicolegal drama that played out in Delhi for a few years--in the courts of Delhi and in the newsrooms across India.

(The writer can be contacted at


This email address is being protected from spambots. You need JavaScript enabled to view it.

and
@Abhikhandekar1
his Twitter handle.)