100% literacy in 5 years Mr Minister?sep17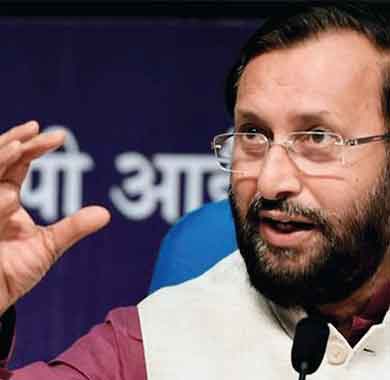 Union HRD Minister Prakash Javadekar says that India would achieve 100 per cent literacy rate within the next five years. There is great gender and caste disparity in literacy rates in India in 2017. Can that be overcome in five years when it has not happened in the last 70 years?
'There was a literacy rate of 18 per cent in the post independence era. Today it has gone up to 80 per cent and I guarantee that within next five years, it will be 100 per cent. There will be no illiteracy in the country, Javadekar said while speaking in Jaipur at the 'Festival of Education' organised by the Rajasthan government along with education provider GEMS Education, on 6 August.
Minister Javadekar said at the Rajasthan Education Conference, 'Students from class 6 to 12 are being trained to be able to pass on their knowledge to their parents, grandparents and others in the family who have been deprived of it. The child becomes a guru to them'. Javadekar added,'that is how we can completely eradicate illiteracy from the country'.
The Minister emphasised that education was not just the ability to read and write but also gaining a huge amount of knowledge. 'Our priority is to improve the quality of education. The purpose of education is not just employment but it is important to become good human being', Javadekar added.
Literacy in India is a key for socio-economic progress, and the Indian literacy rate has grown to 74.00 per cent (2011 figure) from 12 per cent at the end of British rule in 1947. Although this has been a greater than six-fold improvement, the level is below the world average literacy rate of 84 per cent and of all nations, India currently has the largest illiterate population.
There is a wide gender disparity in the literacy rate in India: effective literacy rates (age 7 and above) in 2011 were 82.14 per cent for men and 65.46 per cent for women.
Now of the main factors contributing to this relatively low literacy rate is usefulness of education and availability of schools in rural areas. There is a shortage of classrooms to accommodate all the students. In addition, there is no proper sanitation in most schools.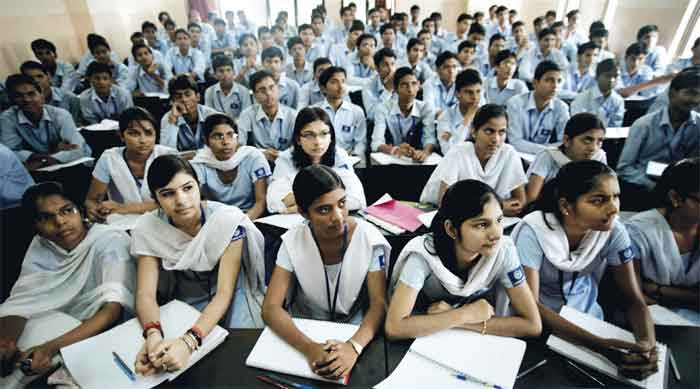 The study of 188 government- run primary schools in central and northern India revealed that 59 per cent of the schools had no drinking water facility and 89 per cent no toilets. In 600,000 villages and multiplying urban slum habitats, 'free and compulsory education' is the basic literacy instruction dispensed by barely qualified 'para teachers'.
The average Pupil Teacher Ratio for All India is 42:1, implying teacher shortage. Such inadequacies resulted in a non-standardised school system where literacy rates may differ. Furthermore, the expenditure allocated to education was never above 4.3 per cent of the GDP from 1951. This further complicates the literacy problem in India. Then there is caste discrimination.
(with IANS input)