Author Speak till aug
Shahina Khan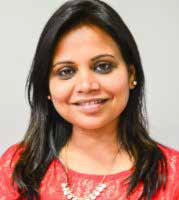 Studying abroad is a life-changing experience
Study in Australia Planner
seems to be a book that covers everything that students or parents need to know about studying in Australia.
A world of opportunities opens up for students when they choose to study abroad. It turns out to be a life changing experience not just for the students but also for their families. Among various study destinations, Australia is one of the leading choices that is available. However, only a few students can grab this opportunity either due to lack of information or for lack of access to apt guidance that is limited to the major cities. To fill this gap, I wrote this book by collecting relevant data that is supported by my nineteen years of experience in guiding students for their higher studies in Australia. You may have the best counsellor of the industry working on your case but nothing replaces your own preparation and time invested in the homework and information evaluation. The SiA Planner is the perfect tool for students wanting to engage in in-depth preparation.
Why do many students fail at the initial stages of getting admission or visa?
While a lot of information is available on the internet, and with counsellors yet hundreds of students fail at the initial stages of getting admission or visa for multiple reasons, primarily linked to a lack of in-depth preparation and information evaluation. Every year, many applications are rejected by the Australian High Commission as the students lack basic knowledge about the Australian education system, costs involved or the future benefits expected out of their investment of studying in Australia.
Shahina Khan has more than 19 years of experience in the international higher education consultancy. She is a recipient of multiple awards and a renowned expert of guiding students from the South Asian region for their higher studies abroad. Shahina Khan has addressed hundreds of students' queries at public events including study abroad exhibitions, school and college seminars and online events. She has trained over 300 counsellors and managers for counselling, admission, and visa. It is her passion to help students and their families to get the results expected out of their study abroad investments.
What is your purpose in sharing a rejection letter for a visa in your book?
The rejection letter spells out all the reasons for a visa rejection in detail. It will help students to understand the expectation of the visa officer and avoid the pitfalls that could lead to rejection of visa. This is a brief that helps a student to see his case through the eyes of the visa officer.
What is special about your book?
The Study in Australia Planner is the first planner of its kind which is designed to enable students to plan their study in Australia. Considering people perform well in a familiar and known environment, the planner shares critical preparation and settlement aspects that are not given enough attention by the students and their families, including sponsors. The planner provides a direction to contemplate and evaluate the information received. The planner helps you select a suitable institution, avoid admission or visa rejection, manage budget, time, studies, exam and part time work. It provides comprehensive list of the Dos and Don'ts of your preparation.
Apart from serious issues like planning finances and bank loans, you have given a detailed list of Dos and Don'ts. Why?
I have been living in Australia for the last couple of years. During this period I visited various universities and met teachers, counsellors and students. Based on their feedback about issues faced by the Indian students, I made this list. Among other things, they felt that students from India must acquire basic knowledge of cooking, cleaning and washing clothes considering local lifestyle needs.
You have also brought up some behavioural issues of Indian students.
The Australian culture and approach is different and it is important for students to understand their rights and responsibilities, both, very well. It is also imperative to convey demands and concerns to the right authorities clearly and confidently. And while doing all this, politeness is essential regardless of the person's profession and position in society. Many students shy away from facing straight forward communication with their institution's team; this section helps them to avoid those pitfalls. Many students shy away from facing straight forward communication with their institution's team; this section helps them to avoid those pitfalls.