Unearthing deep, uncomfortable secrets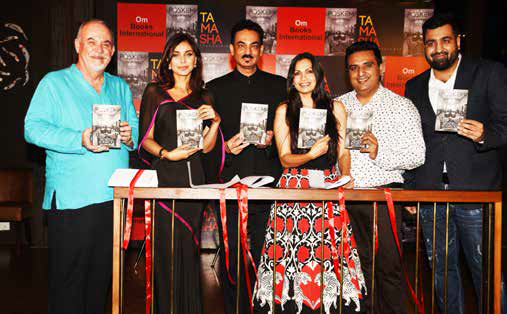 Om Books International along with Tamasha, Mumbai celebrated the launch of Poskem: Goans in the Shadows by Wendell Rodricks recently. The book, dubbed as Goa's bestkept secret, was launched by Chief Guest Lisa Ray.
'With Poskem, Wendell invokes the shadowy history of a Goan tradition through a kaleidoscopic narrative which marries magic realism with culinary description,' said Ray at the launch.
Also present at the launch was publisher Ajay Mago, along with others from the media and fashion industry including Maria Goretti, Bachi Karkaria, Namita Devidayal, Sheetal Mallar, Shamita Singha, Zulfi Sayed, and Sathya Saran.
Speaking on why he chose to publish the book, Mago said, 'It is a very small but significant way to spread the word, raise awareness on the larger issue of children being deprived of their childhood, their dignity and their station in life—in Goa, in India, in the world.'
On the occasion, author Wendell Rodricks shared his experience of putting together the book with Lisa Ray and the gathering. Goans are presently experiencing the last generation of Poskim— young children taken in by wealthy families and retained most often as servants. In a narrative that spans Portuguese Goa to post the liberation of India's golden state, Poskem: Goans in the Shadows takes the reader into the world of the Poskim people and Goan recipes.