GBO hosts contest for children's illustrators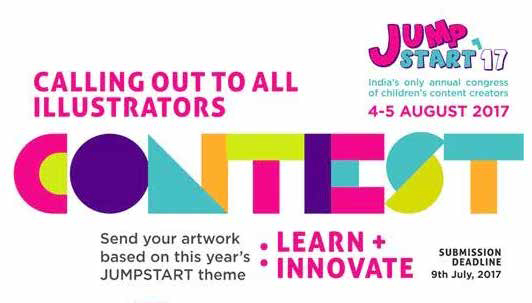 The German Book Office New Delhi hosted an illustrator's contest for JUMPSTART 2017, India's sole annual congress of children's content creation. The artists were required to send their entries based on this year's Jumpstart theme, which was Learn and Innovate.
The three shortlisted artists got an opportunity to live-doodle on Day 1 of JUMPSTART before the audience from the industry. Their doodles are to be also uploaded on their official website and will be the face of JUMPSTART throughout the year. They also get a two-day conference ticket to JUMPSTART, which will provide access to plenary and networking sessions on Day 1 and interactive masterclasses on Day 2.